2019 - what a year! It was certainly a busy one for comedy in the UK, so here's a reminder of some of the notable people and shows of the last 12 months, via a fun A to Z format...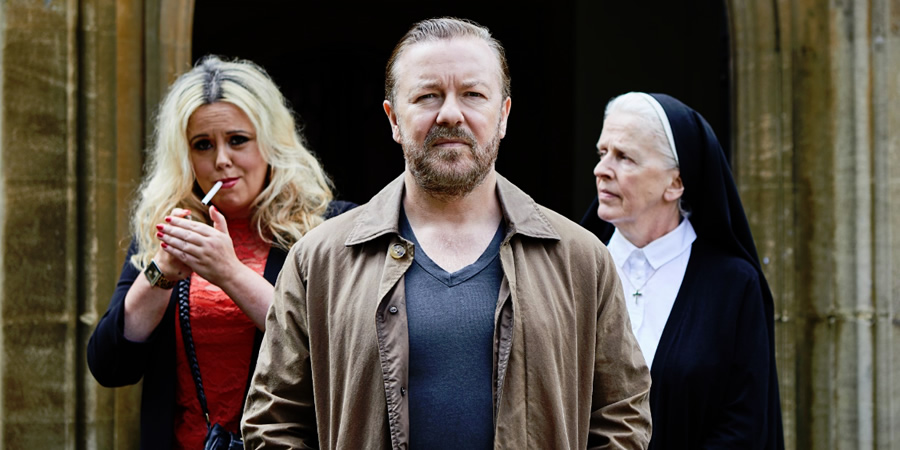 What a year it has been for Ricky Gervais. When not baiting trolls and wading into culture wars on Twitter, he's been piling up the accolades for his latest creative project, Netflix sitcom After Life.
Released back in March, Gervais once again wrote, directed and starred in the six-part series about a widower angry with the world and struggling to care about anything more than feeding his dog, following the death of his wife. Supported again by the likes of Kerry Godliman (Derek), Ashley Jensen (Extras) and Mandeep Dhillon (Life On The Road), additional turns from the likes of Penelope Wilton, Roisin Conaty and Tom Basden made After Life one of the most acclaimed comedies of the year.
Its critical acclaim and public popularity ensured that a second series was swiftly commissioned, which has already been filmed and is expected to be published in Spring 2020. So 'ave some of that, you tubby little ginger cunt.
See also: Adam Kay, Agatha Raisin's return and Austentatious.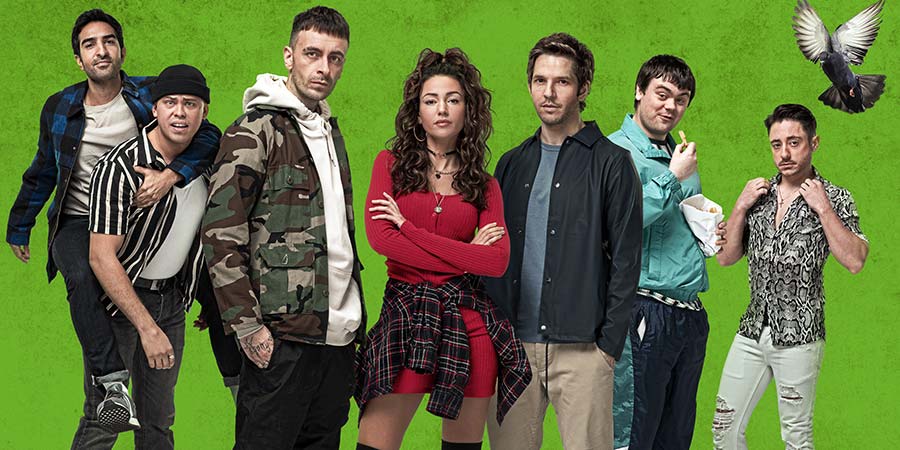 "F*** the middle class, f*** The Guardian, f*** three holidays a year and drinking red wine talking bollocks at dinner parties." Brassic, a dark comedy aired on Sky One back in August, began with an expletive-laden bang. This British series follows the lives of Vinnie (Joseph Gilgun, known for his work in Preacher, Misfits, and This Is England) and his five working-class friends in their northern town of Hawley.
Influences from Shameless and Trainspotting are clear as day, and the show, created by Gilgun with Danny Brocklehurst, is loosely based on his own experiences of growing up penniless in Lancashire.
It's a comedy rooted in a range of captivating characters who, despite their inauspicious surroundings, boldly muddle through and do the best they can to survive, believe, and get on in life. It's already been renewed for another series.
See also: Blockbusters, Blinded By The Light and Ben Elton's return to stand-up.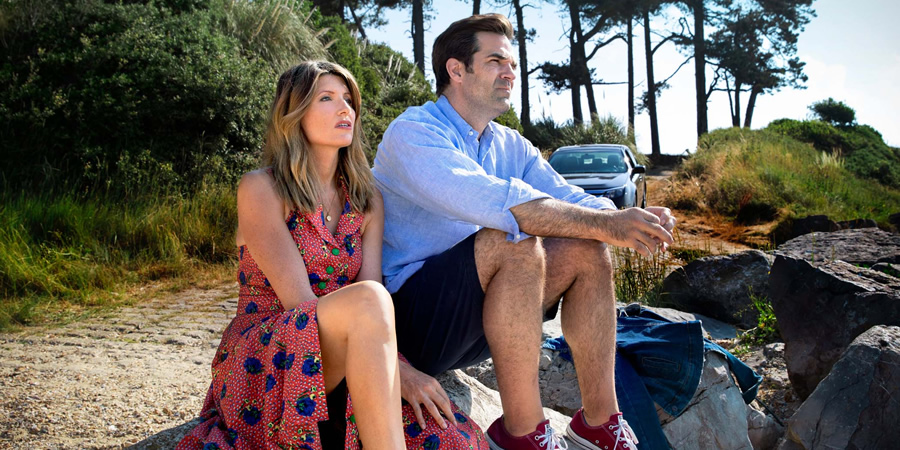 When Catastrophe started on Channel 4 back in 2015, it shook the nation with its no-holds-barred look at a couple - an Irish woman, Sharon (Sharon Horgan) and an American man, Rob (Rob Delaney), living in London - who make a 'bloody mess' of falling in love. Clumsy lust, instant pregnancy and genuine disaster combined in a heady cocktail of contradiction and conviction. It was humanity - warts and all.
For a show that started out so strongly, the fourth series packed a heavy emotional punch, representing real love in all its confusing glory, coupled with touching sadness through the final-ever on-screen appearances of Carrie Fisher, who played Rob's mother.
As Rob and Sharon sat together contemplating their rollicking journey to get this far, the show maintained its poignant mix of passion and grief, breaking our hearts before putting them back together again. Most importantly, it never forgot to be funny and silly, even when its central couple endured a slog of obstacles amidst the daily struggle of doing your best as a lover and a parent. Comedy writers will tell you that bringing a sitcom to a satisfactory end is one of the hardest things to pull off, but Catastrophe's might be the best since Blackadder.
See also: The Cockfields, Comedians Giving Lectures, Cariad Lloyd, Chris Ramsey and Clive Swift.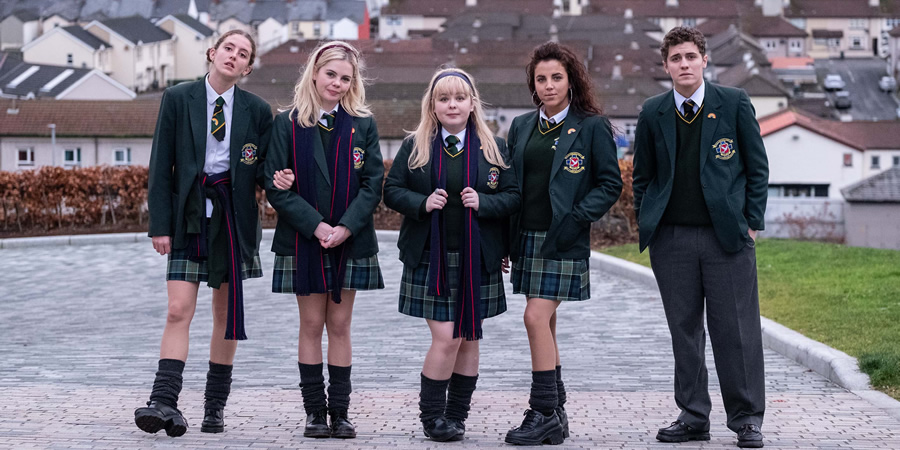 Series 1 of Derry Girls launched on Channel 4 in January 2018 and was an instant hit, attracting millions of viewers across the UK and Ireland. It's the simplest of premises: Erin (Saoirse-Monica Jackson), her cousin Orla (Louisa Harland), their friends Clare (Nicola Coughlan) and Michelle (Jamie-Lee O'Donnell), and Michelle's English cousin James (Dylan Llewellyn) are teenagers during the end of the Troubles in Derry, where they all attend a Catholic girls' secondary school.
The show, written by Lisa McGee (London Irish, Being Human) is characterised by its irreverent charm, pitch-perfect depiction of teenage female experience, surprisingly astute political observation of a time in Northern Ireland when the threat of violence was ever simmering just below the surface, and an unflinching portrayal of cringe that finds resilience and sympathy in laughter. The result was McGee and the cast spent a lot of 2019 picking up awards for the sitcom.
Unpretentious yet gently profound, the second series of Derry Girls - which started in March - won myriad fans the world over, with James's foreignness (his Englishness) a convenient and generous route-in for anyone at first unfamiliar with Northern Irish history.
See also: Defending The Guilty, Don't Forget The Driver, Dial M For Middlesbrough, Dead Pixels and David Walliams.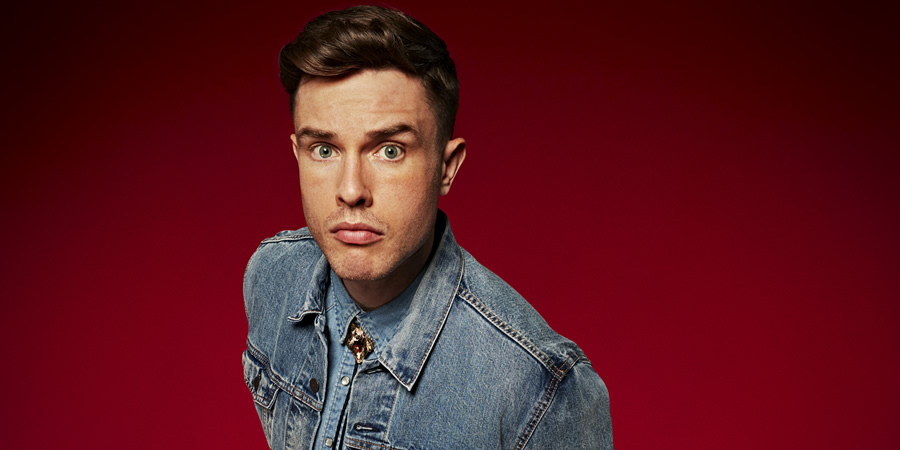 What a year it has been for this London-based comedian. His Amazon Prime Video special Ed Gamble - Blood Sugar was published in August; he took a developing act, Ed Gamble: Work In Progress, to the Edinburgh Fringe; appeared on several panel shows such as 8 Out Of 10 Cats, Hypothetical, Jon Richardson: Ultimate Worrier, Dave Gorman: Terms And Conditions Apply, and featured in the online comedy show Rosie Tries To Help, in an episode focused on the elderly.
He also repeated his role as regular guest panellist on Series 18 of Mock The Week and, if that weren't enough, he was crowned winner of Series 9 of Taskmaster, beating off competition from Rose Matafeo, Jo Brand, David Baddiel, Katy Wix.
Add to that his award-winning, chart-topping podcast with James Acaster, Off Menu, which invites guests into a magical restaurant where they pick their favourite 3-course meal, and Gamble has fast become a household name in British comedy. He also got engaged this year to his long-term partner, so we wish him well!
See also: Ellie Taylor and The End Of The F***ing World.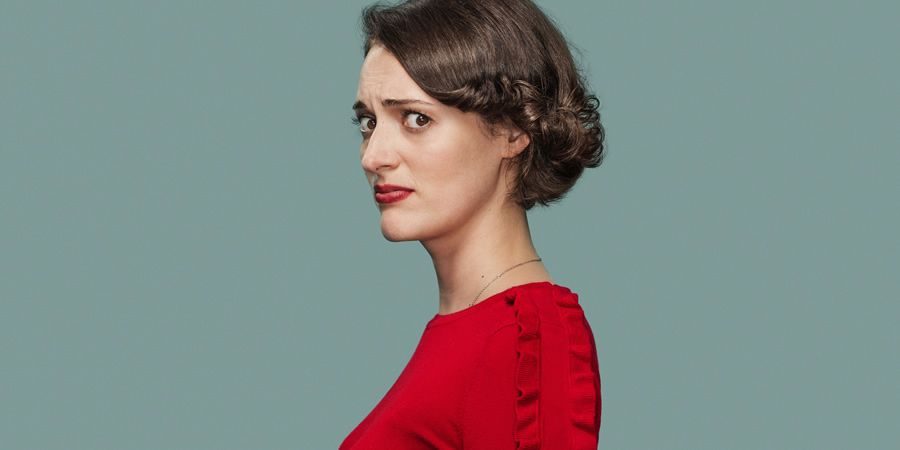 It had to be Fleabag for our F, didn't it? Phoebe Waller-Bridge's smash-hit show about an emotional wreck, who breaks the fourth wall to speak directly to the camera, returned in March for a second and final series, catapulting its creator and star to worldwide fame, six Emmys, and a reported $20 million deal with Amazon for future projects.
It's joyful, bleak, poignant, and bursting with pithy jokes, and in Series 2 we were introduced to new character, a 'hot priest' played by Andrew Scott, the latest in a long line of British comedic vicars. It tackled countless weighty subjects, including grief, fear, love, sex, and heartbreak, but with enough wit to make it a runaway success on both sides of the Atlantic. It was perhaps the television event of the year, packing its three hours with enough emotional intensity to guarantee that 2019 will be remembered for many, many years to come.
See also: Famalam, Fighting With My Family, Fisherman's Friends and Frank Skinner.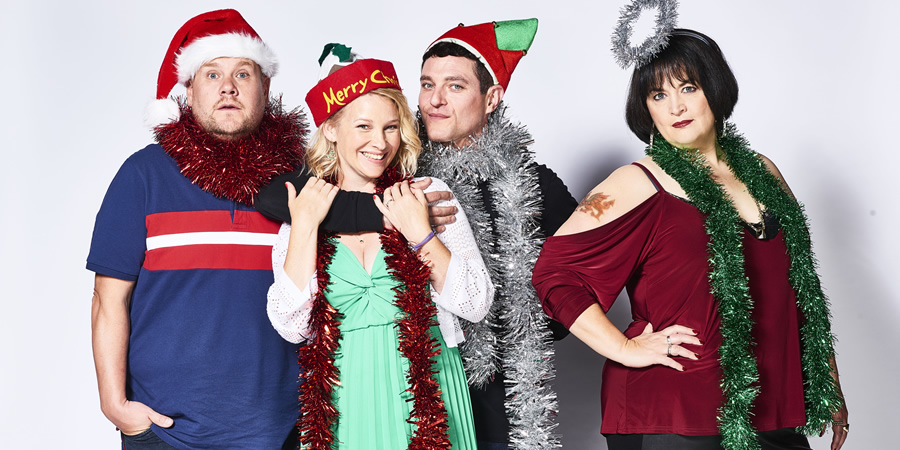 Much-loved BAFTA-winning sitcom Gavin & Stacey returned to our screens for a one-off special on Christmas Day, nearly a decade after the last episode aired, on New Year's Day 2010.
Uncle Bryn (Rob Brydon) cooks Christmas dinner for all our favourite characters, only for things to take a predictably messy turn. Walkie-talkies, karaoke sing-a-longs, full-on tears, and even a new character entering the fray... the highlight of Christmas 2019.
Ratings were through the roof, with 11.6 million people tuning in on the day itself - around half of the TV-viewing public. It was the highest-rated TV episode on Christmas Day since Wallace & Gromit's A Matter Of Loaf And Death in 2008, outstripping other candidates including Michael McIntyre's Big Show (5.2 million) and Mrs. Brown's Boys (4.6 million).
See also: GameFace, Geoff Norcott, Ghosts and Guz Khan.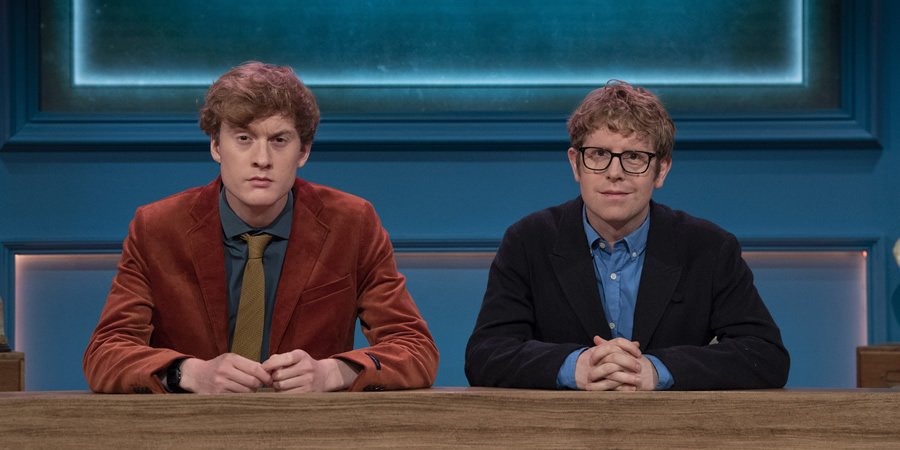 Panel shows are such a staple of British comedy that one might be forgiven for assuming that every possible variation has been done to death. However, Dave proved in 2019 that new life can still be breathed into the tried-and-tested format. On Hypothetical, which premiered back in February, two teams of comedians are tested on their ability to deal with a series of imaginary scenarios, such as "You have to live in a motorway services for a year, how do you cope?", or "You have to take a selfie with Nicolas Cage within 48 hours or you die - how do you do it?"
Hosted by Josh Widdicombe and James Acaster, who play off one another in an absurd and mischievous ways, the best moments come when the guests riff on the various putative, wacky set-ups, letting their imaginations run riot. Series 2 starts in February.
See also: Horrible Histories: The Movie - Rotten Romans, Hold The Sunset, Heresy and Home.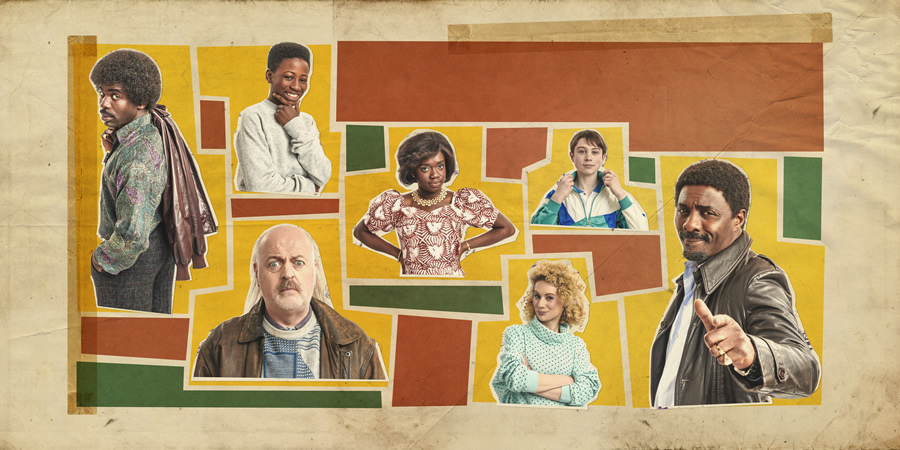 In The Long Run is a Sky One sitcom created by and starring Idris Elba, loosely based on his own childhood. Series 2 played out in 2019 and continued to follow the unassuming Easmon family, who arrived from Sierra Leone 13 years ago and live a fairly comfortable working class life. Walter (Elba) works hard alongside his mate and neighbour Bagpipes (Bill Bailey) at the local factory while Evelyn patrols the estate selling make-up door-to-door.
The second series picked up as Walter is elected as a union representative at the factory, where a tricky negotiation tests his strength of character. Meanwhile Bagpipes and Rajesh (Neil D'Souza) plan to go on strike to save their jobs, while Agnes (Madeline Appiah) hopes to kick-start a new career at the local council. It's not afraid to be political, it's about the feel and warmth of a community, and it's full of likeable characters.
See also: Inside No. 9.
It's been quite the year for Joe Lycett, a comic who has been steadily working his way up the British comedy ladder since winning new act awards back in 2009.
Following on from his much-loved Dictionary Corner appearances on 8 Out Of 10 Cats Does Countdown, in which he shared his own real-life letters to petty city councils and parking ticket companies, in 2019 he began his own Channel 4 comedy show about consumer justice, entitled Joe Lycett's Got Your Back. Ever the people's champion, he campaigns on behalf of viewers who have been hoodwinked by manipulative scammers, using a range of hidden camera investigations and extremely thorough reporting.
In this same year he has appeared on The Big Fat Quiz Of Everything, The Lateish Show With Mo Gilligan, Live At The Apollo, and The Last Leg, and had both that Channel 4 series and his radio programme Joe Lycett's Obsessions re-commissioned. If that weren't enough, in May he convinced the Lord Mayor of Birmingham, Yvonne Mosquito, to officially open his kitchen extension, an 'event' that was broadcast on BBC Radio 1! One to watch for the future.
See also: Jack Whitehall, James Acaster, Judge Romesh, Jordan Brookes, Jeremy Hardy, Joel Dommett and Jo Brand.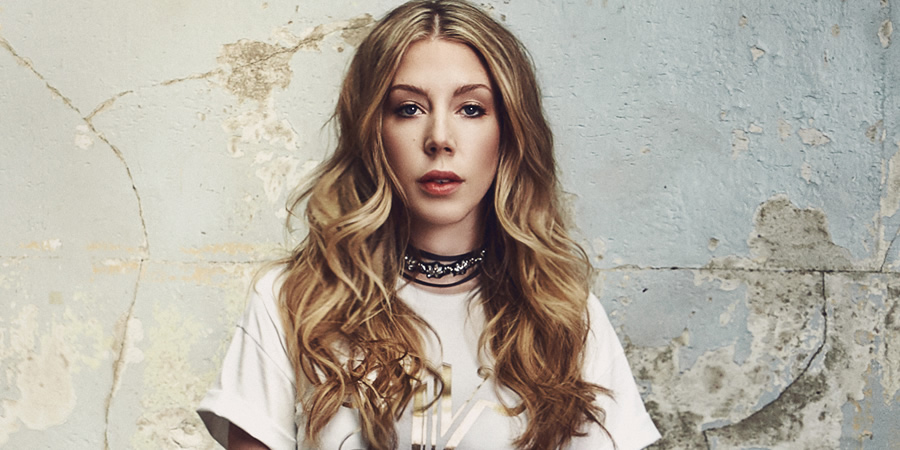 Unless you've been living under a rock for the past year, you'll definitely have seen comedian and presenter Katherine Ryan popping up on your TV screen. In October alone, she made national news when her boyfriend saved scripts for her new Netflix show from a burglar.
Known for her interest in celebrity culture, particularly the Kardashians, this year she continued to co-host Your Face Or Mine alongside Jimmy Carr, and appeared on The Rob Rinder Verdict, There's Something About Movies, Have I Got News For You, The Jonathan Ross Show, and The Ranganation, amongst many, many others. She also released her second full-length Netflix stand-up special, Katherine Ryan: Glitter Room, which was awarded Best Stand-Up Special in the I Talk Telly Awards, and co-hosted Channel 4's Alternative Election Night to discuss politics with a comedic edge.
The Autumn also saw Ryan enter into a civil partnership with former boyfriend and prom-date Bobby Kootstra, in a ceremony that took place in Copenhagen.
See also: Katy Wix, Kiri Pritchard-McLean and Kieran Hodgson.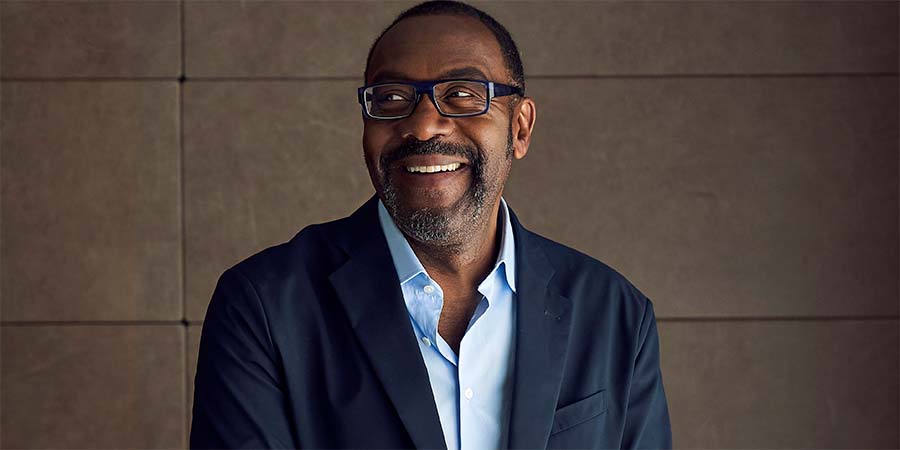 Sir Lenny Henry returned to our screens for this 3-part Gold documentary looking at the history of British comedy's relationship with race. Unearthing gems from the past, Henry painted a funny yet thought-provoking and richly-observed picture of TV comedy through the years - from Rising Damp through to the likes of Desmond's, Goodness Gracious Me, Citizen Khan, and Chewing Gum.
With its unflinching and determined outlook on this most stimulating of issues, pointing the finger at the Spike Milligan and Jonny Speight sitcom Curry And Chips in particular (which starred Milligan in blackface as a Pakistani immigrant), it was a heartfelt and tenacious examination of the BAME community in British humour, which goes right up to the modern era of comedians making entire shows on their mobile phones.
See also: Little Britain, Last Christmas, Lee And Dean and London Hughes.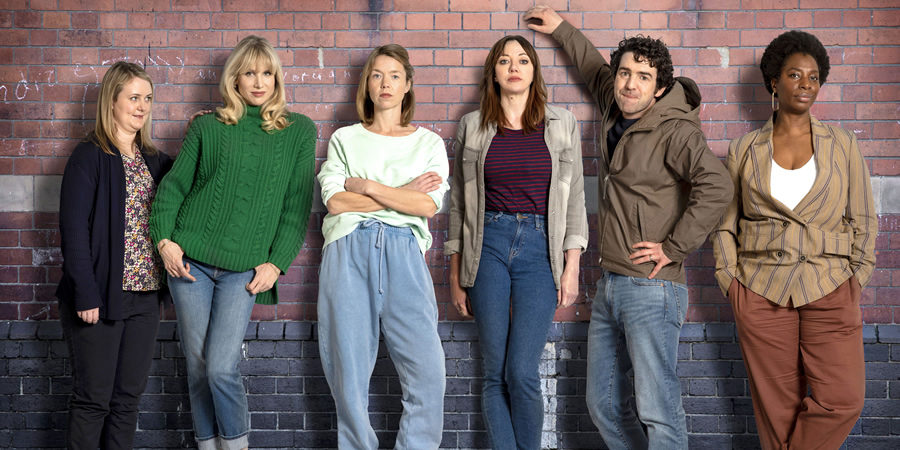 Series 2 of Motherland was broadcast from October 2019 to near-universal acclaim, introducing its first BAME character, a high-flying entrepreneur mother who is the envy of all due to her ability to get rip-roaring drunk one night and be perfectly productive and active the very next day!
Weary parents rejoiced all across the nation, seeing themselves reflected in these cynical yet loveable parents just doing their best to bring up their kids. Whilst it's true that there's no shortage of parenting sitcoms on TV (a staple of the genre for many decades), Motherland struck a chord with viewers because of its focus on the quotidian struggles of regular, run-of-the-mill, relatable adults, whose children fill them with love but also bore them to death and drive them nuts.
Written by Helen Linehan, Holly Walsh, Sharon Horgan, and Barunka O'Shaughnessy, we particularly liked the character of Liz (Diane Morgan), the ultimate take-no-crap, unflappable mother, and the perfect foil to Julia (Anna Maxwell Martin), her perennially hurried, stressed-out, Supermum-wannabe counterpart. However, this series humanises Julia more than the first, including moments of real empathy amidst the astute, near-farcical tone.
See also: My Dad Wrote A Porno, Mortimer & Whitehouse: Gone Fishing , Mackenzie Crook and Miles Jupp.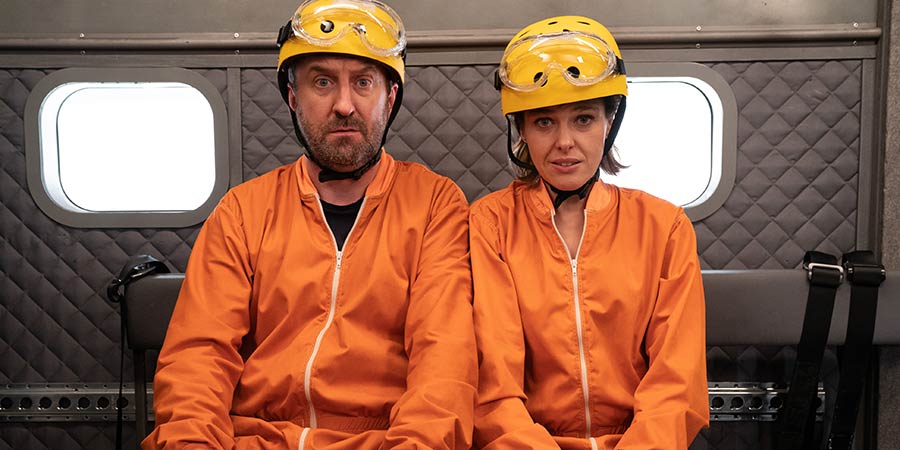 Series 10 of the long-running, award-winning BBC sitcom Not Going Out came to our screens back in April for seven more episodes. As always, it followed the jokes, jibes, and general misunderstandings of married couple Lee (Lee Mack, who also writes the show) and Lucy (Sally Bretton), as well as Lee's feckless father Frank (Bobby Ball), world-weary Toby (Hugh Dennis), and uptight ice-queen Anna (Abigail Cruttenden).
In this tenth series, the family and friends embarked upon a sponsored group skydive for a local children's ward (what could go wrong!?), wrestled with the kids' sex-education classes, dealt with a terrible Ofsted school report, and managed a builder whose attitude to deadlines left a lot to be desired.
In June 2019, the sitcom was re-commissioned for eleventh, twelfth, and thirteenth series, keeping it on air until at least 2022.
See also: Nish Kumar, Noel Fielding, Nick Helm and Nina Conti.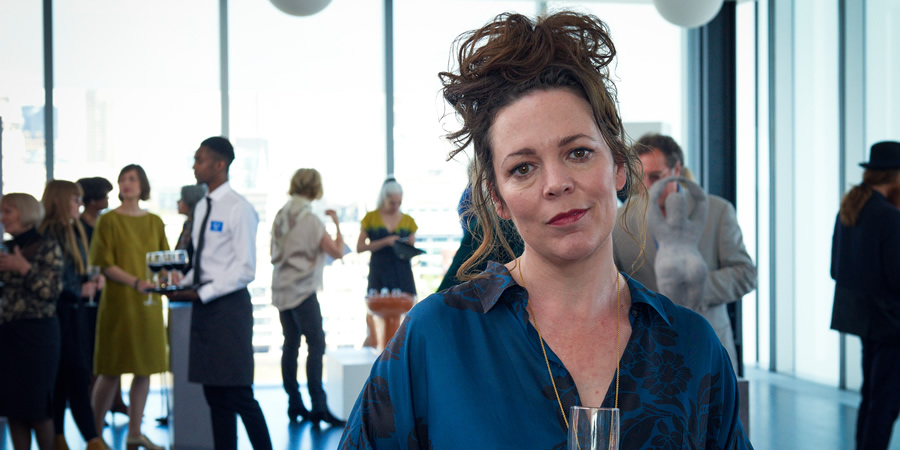 It simply had to be Olivia Colman - or 'Colly', as she is affectionately called by her closest friends - for O. Back in February she won the Oscar for Best Actress for her role in the Yorgos Lanthimos feature film The Favourite, in which she stars as a frail Queen Anne, and also burst onto our screens as another monarch, Queen Elizabeth II, in the third series of The Crown, released by Netflix in November.
Colman is known in modern British comedy history for also playing Deborah in Flowers, Alex Smallbone in Rev., Sophie Chapman in Peep Show, Harriet Schulenburg in Green Wing, and Sally Owen in Twenty Twelve. In 2019 she also appeared on The Graham Norton Show and Would I Lie To You?, and starred as Fleabag's godmother in the hugely successful sitcom.
See also: Only Fools And Horses: The Musical.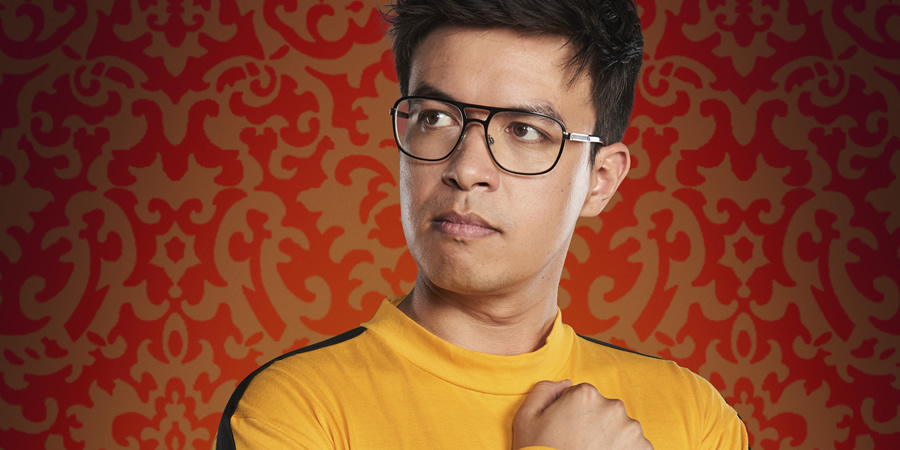 2019 was a big year for Phil Wang, the British-Malaysian stand-up comedian and member of sketch comedy group Daphne. Since graduating from Cambridge with an engineering degree, where he was president of the Footlights, Wang has fast risen to the highest ranks of British comedy. This year alone he appeared at the Melbourne International Comedy Festival, Live @ The RSC, Greenwich Comedy Festival, Brighton Comedy Garden, and Big Funny Fest (Richmond), embarked upon a live tour (Phil Wang: Philly Philly Wang Wang), released numerous episodes of his podcast Budpod (which he records with fellow stand-up and friend Pierre Novellie), and featured on British comedy shows including The News Quiz, Have I Got News For You, Dave Gorman: Terms And Conditions Apply, Just A Minute, and The Now Show.
He also made a half-hour special called Phil Wang: Wangsplaining, analysing the British Empire and modern liberalism, which was broadcast in May. As reported by BCG back in February, it was also announced that he would appear in upcoming BBC Two sitcom The First Team, which centres on three young footballers at a fictional Premier League team.
See also: Plebs, Pants On Fire and Paul Sinha.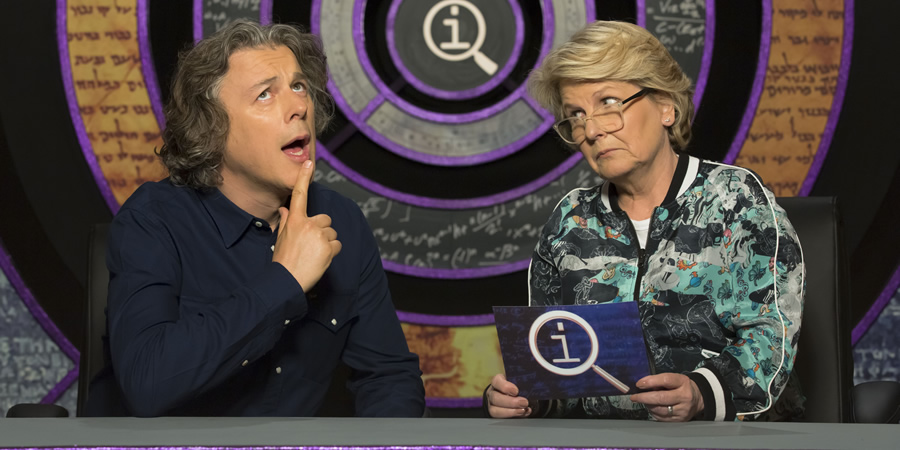 There are almost 250 episodes and counting of the long-running panel show QI, in many ways the archetypal BBC comedy programme, perfectly fitting the Reithian values: inform, educate and entertain.
Sandi Toksvig returned in 2019, having taken over hosting duties from Stephen Fry in 2016, and Series P continued from 2018, with pleasing picks of peculiar, pedantic knowledge, and this was followed by Series Q, where QI queued up for questions beginning with the letter "Q". Alan's famous 'Blue Whale?' answer returns not once but twice (!), as a response to the questions 'What is blue and sounds like a whale?' and 'What did the Qin make their candles from?'. You'll have to watch to find out which was right and which was wrong... As witty and insightful as ever, episode titles include "Quests", "Quagmire", "Quills", "Questions & Qualifications", "Quarrels", "Quintessential", and "Quirky". They even cheat a bit with "Qanimals" (we'll let them off) and "Quizmas", which aired on Christmas Eve.
See also: Quiz Nite.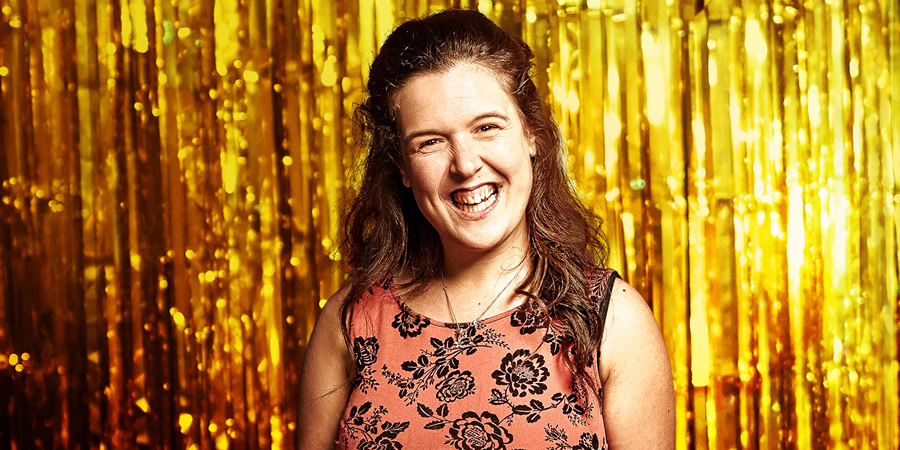 Rosie Jones, a stand-up comic known for her edgy one-liners and amusing anecdotes, has enjoyed quite the year. "Disabled, gay, and a prick" is how she has labelled herself; a description she wears with pride!
Jones lives with ataxis cerebral palsy, and several of her most memorable jokes tackle this head-on, with an unnervingly off-beat, dark sense of humour. What's more, her disarmingly patient delivery delays the gratification of the punchline, subverting expectations with an often risqué, gutsy, and provocative style.
In 2019 she appeared on the comedy shows Hypothetical, Mock The Week, The Last Leg, 8 Out Of 10 Cats Does Countdown, Jon Richardson: Ultimate Worrier, and Harry Hill's ClubNite. She also appeared in the BBC Three comedy Period Dramas, discussing menstruation, and took her show Rosie Jones: Backward to the Edinburgh Fringe.
In October she released a warm-hearted online comedy documentary with Comedy Central called Rosie Tries To Help, in which she helped a different group of people with their most pressing issues. Episodes focus on the elderly, men/masculinity, animals, the young generation, the LGBTQIA+ community, and the environment. She also appeared in a comedy short for Romesh Presents... and began writing her up-and-coming BBC Radio 4 stand-up show Rosie Jones: Far From An Angel, which explores her unique perspective on the peaks and troughs of the modern world.
See also: Rachel Parris, Rhys James, Ricky Gervais, Rob Beckett, Rob Delaney, Romesh Ranganathan and Roisin Conaty.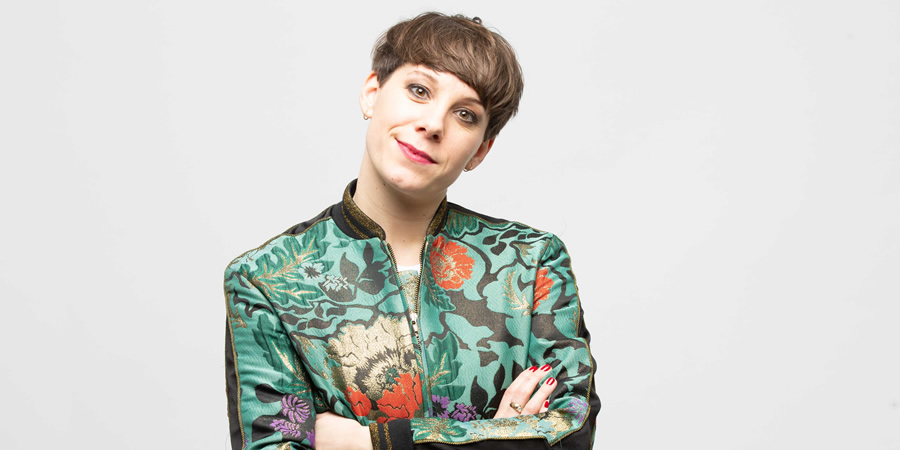 Suzi Ruffell skyrocketed to fame in 2019 with her unique blend of sexual politics (building on her lesbian identity), class-based observation (a working-class woman from Portsmouth), and light-hearted gags about life, the universe, and everything. Following three sell-out runs at the Edinburgh Festival, she recorded her 2018 show Suzi Ruffell: Keeping It Classy for Live From The BBC, a clip from which racked up more than 16 million views on Facebook.
In 2019 Ruffell co-hosted the hit podcast Like Minded Friends with Tom Allen, and also developed her own sitcom and a factual entertainment show. What's more, she toured the nation and appeared on countless primetime comedy shows on television and radio, including 8 Out Of 10 Cats, The Now Show, Hypothetical, The Stand Up Sketch Show, Comedians Giving Lectures, Dave Gorman: Terms And Conditions Apply, and Harry Hill's ClubNite, amongst many, many others.
Portsmouth featured heavily in her comedy this year, for she released a stand-up special recorded there for BBC Radio 4, entitled Suzi Ruffell: Postcard To Portsmouth, and also appeared on The Comedy Bus, a Comedy Central travel series that saw six comedians travel together to their respective hometowns.
See also: Sara Pascoe, Scarborough, State Of The Union, Simon Evans, Susan Calman, Sophie Duker, Shaun The Sheep 2: Farmageddon, Sharon Horgan, Sally Phillips, Still Open All Hours and Shakespeare & Hathaway.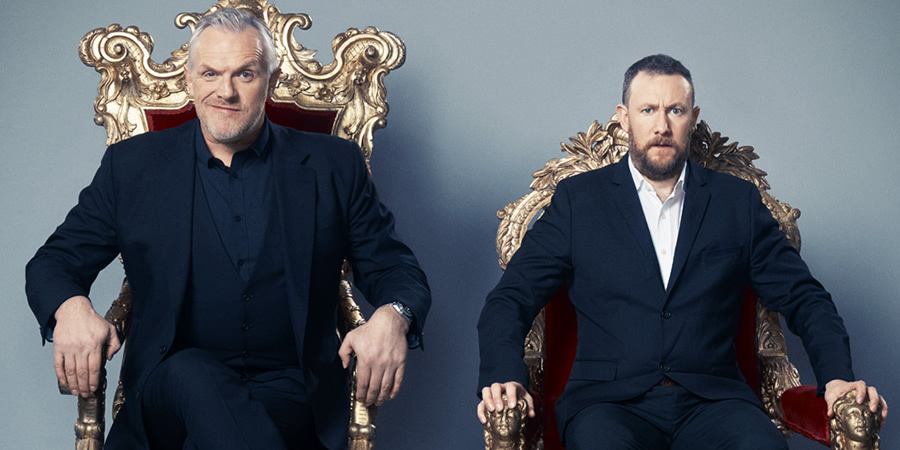 The key to comedy vehicle Taskmaster - devised by Alex Horne, the show's co-host and assistant to 'Taskmaster' Greg Davies - is the chemistry between the five participating contestants. Whether trying to paint the best picture of a horse while riding a horse, filling an egg cup with tears or trying to high-five a 55-year-old, one thing is for sure: comedians have never been so competitive.
Series 8 (airing back in March, with Iain Stirling, Joe Thomas, Lou Sanders, Sian Gibson, and Paul Sinha) featured one memorable game in which the rivals bit doughnuts off a washing line, catching the debris in buckets strapped to their waists. Series 9, broadcast from September, presented a generation gap of sorts, with youngsters Ed Gamble, Katy Wix, and Rose Matafeo battling it out with relative veterans of the comedy circuit, Jo Brand and David Baddiel - who played up to the stereotype by breaking off to discuss whether Earl Grey tea is better than English Breakfast...
Tasks were slightly more challenging than in previous iterations of the show: rather than seeing who could kick a beach-ball the furthest, now the contestants had to identify coloured ice-lollies by taste - whilst blindfolded! Alex Horne was also put through his paces, force-fed sour sweets and made to squat in a wheelie-bin, while shaken and struck with a frying pan.
In 2019 Finland and Norway announced their own TV versions, and an official Taskmaster board-game was released. In September, in response to a simple task from the show's 2018-published tie-in book featuring coordinates and instructions for a picnic, around 1,800 people descended on a small Buckinghamshire park - some from Boston in the USA!
Such was the success of the show and its brand that in November Channel 4 poached the rights from Dave, paying a reported £20m for a six-series deal.
See also: This Time With Alan Partridge, There's Something About Movies, The Tez O'Clock Show, Tourist Trap, Two Doors Down and Tom Allen.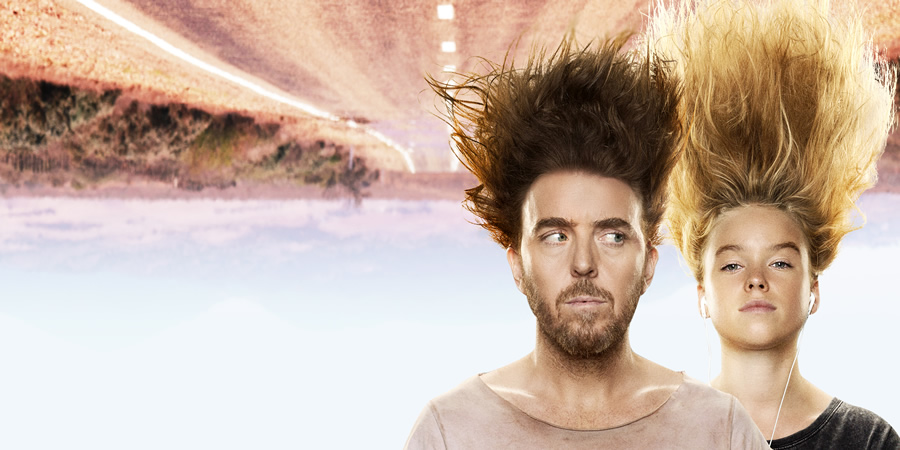 Co-written by musician and comic Tim Minchin (along with Chris Taylor, Kate Mulvany, and Leon Ford), off-the-wall Sky Atlantic comedy Upright follows a pair of misfit strangers, Lucky (Minchin) and Meg (Milly Alcock), who embark on a road-trip across Australia with a timeworn piano.
Lucky is broke, aloof, and deeply cynical, and he hasn't spoken to his family in years. But when he learns that his mother is dying, with only matter of days left on this earth, he decides on a whim to drive the 4,000km from Sydney to Perth for a final goodbye, taking with him his only treasured possession: a battered piano. His drive will be far from straightforward, however, for when he (literally) bumps into boorish, tough-as-nails youngster Meg, their paths converge in weird and wonderful ways.
In their quest to transport the instrument from one side of the country to the other, they forge the unlikeliest of bonds, negotiating a range of obstacles during a long and arduous journey. The genres comedy and road movie have always gone hand in hand (Clockwise; Planes, Trains And Automobiles; etc.), and this odd-couple narrative is full of surprises, humanity, and sweetness.
A welcome on-screen return for Tim Minchin, whose 2019 comeback tour was called Tim Minchin: Back. Born in the UK, Minchin is a staple of the UK comedy circuit, regularly touring the nation, winning UK comedy awards including a Chortle prize, and writing the musicals Matilda and Groundhog Day - both of which premiered here. It's great to see him tinkling the ivories once more.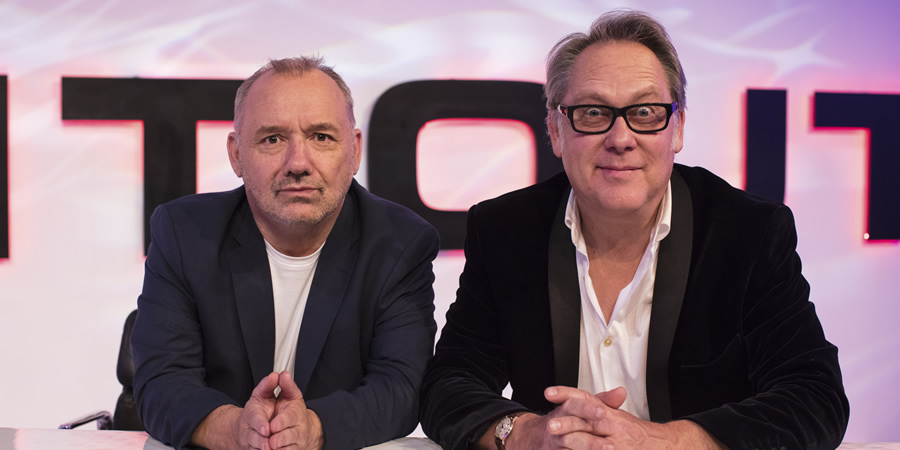 2019 saw Series 2 of this off-the-wall comedy series with Vic Reeves and Bob Mortimer, who first met in a tiny room in The Goldsmiths Tavern in New Cross in the mid-1980s, when Reeves (real name Jim Moir) wore a Bryan Ferry mask and tap-danced with planks attached to his feet. As their bond grew and their act developed, Mortimer recalled one night where Reeves slowly ate a yoghurt onstage and kept saying "Mmm, lovely yoghurt" until a heckler finally told them to 'f*** off'.
That anecdote tells you all you need to know about Vic And Bob's Big Night Out: a maverick, sublimely silly stage-show that constantly innovates and surprises. Each turbo-charged, high-octane, half-hour episode features songs, sketches, slapstick humour, a mixture first made famous in the original Vic Reeves Big Night Out, which was a seminal force in British comedy from the early 1990s and cemented the madcap double-act's place in the annals of history.
In Series 2, we were treated to the return of several beloved, absurd characters, such as The Man With The Stick, Judge Nutmeg, Wavey Davey, and The Stotts. Much of the show felt familiarly baffling to anyone who has followed the duo from the early 90s, but there was also a great deal of fresh, bizarre eccentricity on show, including several truly outlandish adverts for 'new', insane products.
See also: V.I.P R.I.P.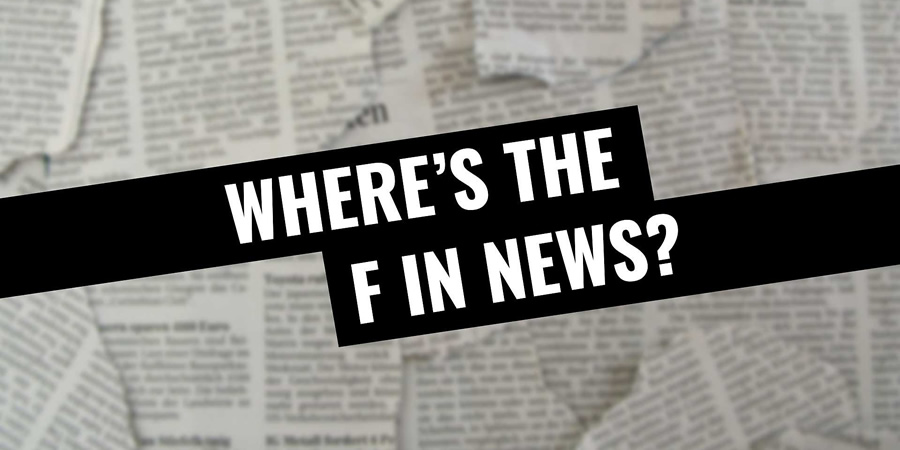 Back in 2017 Jo Bunting, the producer of long-running BBC panel show Have I Got News For You, decided to try something truly unprecedented in British comedy: an all-female topical news panel show. Where's The F In News? was born, with Bunting as host. After a successful first series, we had two more on the bounce in 2019 - first back in March/April, and then when we were latterly supposed to be leaving the EU, in November/December. Featuring a lively mixture of energy and intelligence, the show consists of games, debates, and several jokes, using the events, trends, and talking points of the past week as a springboard for discussion.
The gender balance on panel shows is a huge, pressing minefield of an issue on the contemporary comedy circuit (remember when the BBC's Controller of Comedy, Shane Allen, suggested that the age of the white Oxbridge male in comedy is over?), but as Bunting put it in a 2018 interview with Radio Times, "I don't want to hear John Oliver telling me what he thinks about Harvey Weinstein. I want to hear an authoritative woman talking about it." That was the joy of Where's The F In News?: in a general election that saw two straight white men fighting off against one another, it was hugely refreshing to listen to bright, informed women offer their droll, engaging perspective.
See also: Warren, Worzel Gummidge, Would I Lie To You? and Windsor Davies.
X: Ex-Shows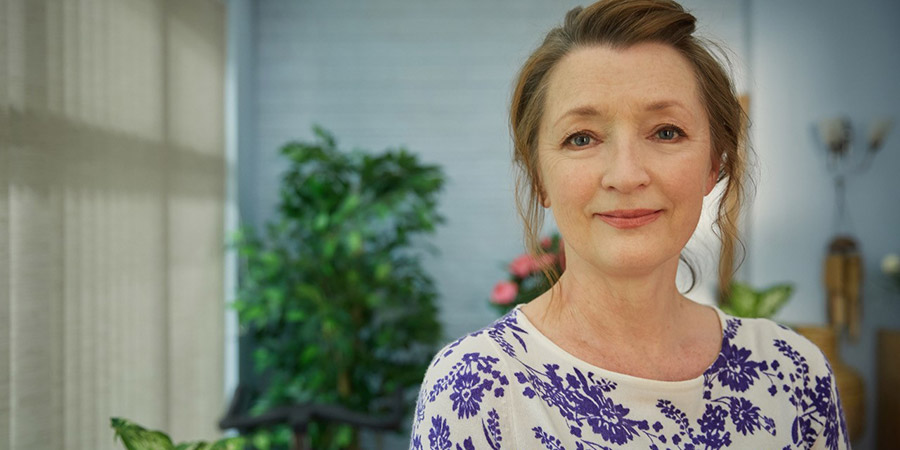 Yes, we cheated. Hardly any comedy begins with 'x', so we decided to remember the shows we said goodbye to in 2019! Channel 4's jet-black comedy-drama The End Of The F***ing World bowed out (or so claims writer Charlie Covell) with a well-reviewed second and final series, bringing its doomed love story to a satisfyingly unnerving, discomfiting end, and BBC Two's Mum, a sitcom about a widow struggling to rebuild her life, finished with a third series that followed the family across a single week, away for Derek's birthday.
ITV decided not to renew sitcom Bad Move, starring Jack Dee and Kerry Godliman, which meant that, since the last airing of Birds Of A Feather, there was a long period when the UK's premier commercial broadcaster had not a single sitcom on its main channel for the first time in its 64-year history. Since then, however, they have commissioned Kate And Kolo, set in a seaside café and featuring an asylum-seeking African doctor.
Back in April, Dave confirmed that the fantasy-set sitcom Zapped, about a man transported to a parallel world, would not return for a fourth series, and BBC One decided to pass on the sitcoms Scarborough (about the residents of the namesake seaside town who gather in the local bar), and Warren (about a driving instructor played by Martin Clunes). However, there's plenty to look forward to in 2020.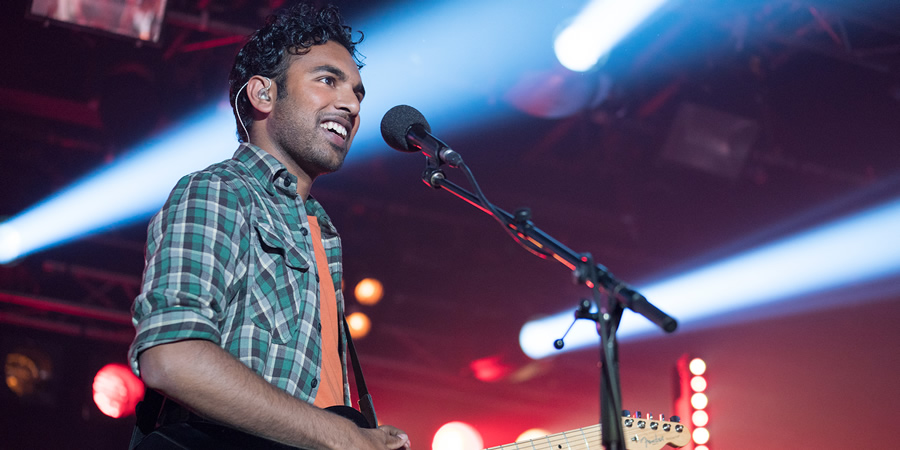 Imagine there's no Beatles... it's easy if you try. That's the premise of this comedy about a struggling musician (Himesh Patel) who, after a freak bus accident during a global blackout, finds he is the only person on planet Earth who remembers The Beatles and their songs. As his star rises, however, he risks losing Ellie (Lily James) - the one person who always believed in him, even when no-one else was paying attention.
Director Danny Boyle and writer Richard Curtis unite in a rock-n-roll, toe-tapping comedy celebrating the music and charisma of perhaps the most famous band of all time. It's a similar premise to 2007's jukebox musical romantic drama Across The Universe, and one could play a bingo-game of all the Richard Curtis rom-com tropes (almost all of them are present at least once!), but the film positively oozes sweetness and joy, making it easy to love. Even Ed Sheeran makes an appearance as himself, knowingly sending himself and his industry up in a charming supporting role.
Fans of The Beatles may love or loathe the unusually stripped-back, pared-down versions of the group's classic tunes (apparently $10m was paid for the rights to the music), but either way, Yesterday grossed $151m worldwide from a production budget of $26m. It drew many comparisons with the BBC One sitcom Goodnight Sweetheart (1993-2016), about a time-traveller who, transported back to 1940, begins to live a second life.
See also: The Young Offenders and Your Face Or Mine.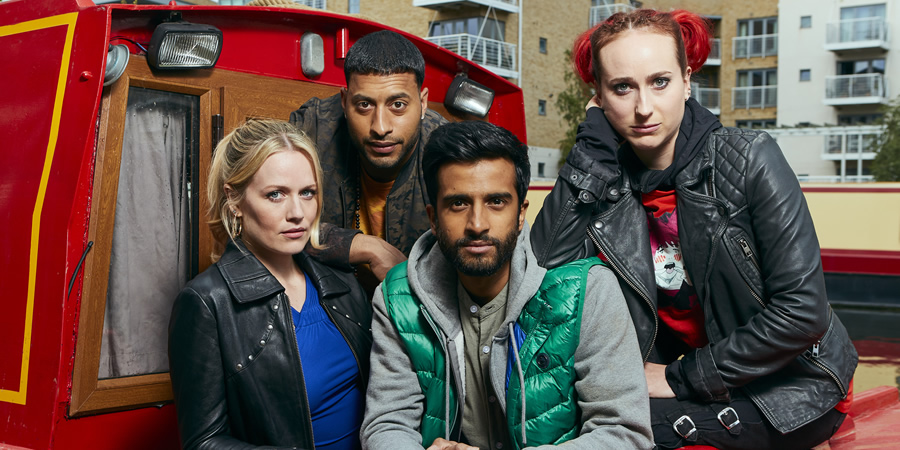 When the zombie apocalypse is unleashed in Birmingham, sisters Kat (Leah Brotherhead) and Jo (Cara Theobold), together with their travel companions Sunny (Hamza Keetooa) and Amar (Ryan McKen), must flee for their lives... by canal boat.
Zomboat! is the latest in a genere line that might, at first glance, seem an odd fusion: British comedies about zombies (Shaun Of The Dead, Anna And The Apocalypse, Doghouse, Stalled, etc). Yet, like these earlier iterations, it plays on that fine line between the humorous and the horrifying, keeping viewers on the edge of their seats - and therefore primed for a well-placed gag.
The sitcom often feels like a turbo-charged, fun-fuelled videogame, proceeding at a rapid pace with jokes that come thick and fast at all times. As our foursome journey along the canal in their tightly-packed living quarters, friendships develop, alliances form, arguments occur and romance blossoms. Along the way, they realise there's no escaping the problems of everyday life - even in a zombie apocalypse.
See also: Zoe Lyons.
---
What a year. A veritable cornucopia of comedy delights, from macabre sitcoms to pure, unadulterated silliness. Keep your eyes peeled for the best of British comedy in 2020, including such highlights as The Witchfinder, Hitmen, Kate And Koji and Timestalker...