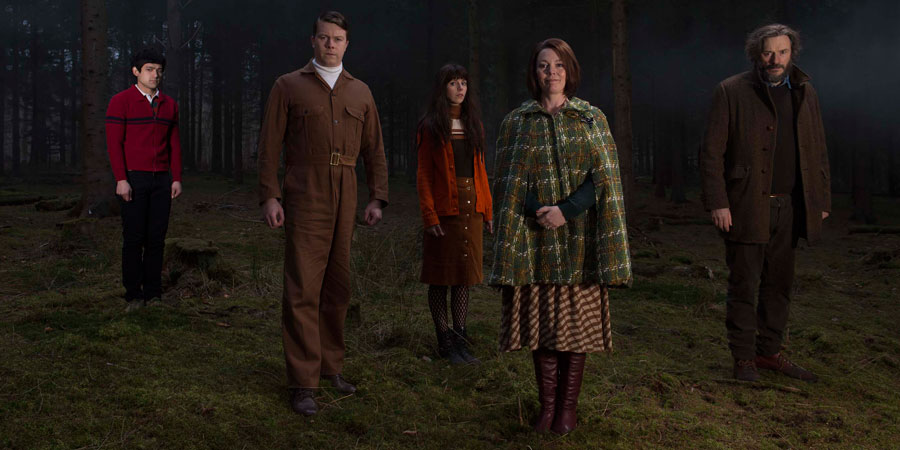 Genre

Comedy Drama

Broadcast

Channel

Episodes

Starring

Olivia Colman, Julian Barratt, Daniel Rigby, Sophia Di Martino, Will Sharpe, Georgina Campbell, Angus Wright, Colin Hurley and others

Writer

Director

Producers
Flowers is an imaginative, cinematic comedy about an eccentric family, the Flowers, struggling to hold themselves together. Maurice (author of twisted children's books The Grubbs) and Deborah are a husband and wife who are barely together but yet to divorce. As Maurice fights inner demons and dark secrets, Deborah tries to keep the family together at all costs and becomes increasingly suspicious that Maurice is in a secret homosexual relationship with his Japanese illustrator, Shun.
They live in a creaky, messy, crumbling old house with Maurice's fruitcake mother Hattie and their maladjusted twenty five year old twins, Amy and Donald. Both are competing for the affection of neighbour Abigail as they struggle to burst through the confines of their arrested development.
Swinging from the profane to the profound, the Flower family and their often self-inflicted crises, are surrounded by odd neighbours who become the agents of further heartache and misfortune. Despite living on top of each other the family will do anything to not communicate, pushing them and their struggles with love and life to extreme and ridiculous places.
Writer/director Will Sharpe says: "I feel very lucky to be making Flowers with Kudos, Channel 4 and Seeso. They've been really supportive and pushed me to make bold decisions on a show that aims both to celebrate and challenge the traditional family sitcom format. The characters in this show are all trying to break free in some way. In part, it's a comedy about the different ways of feeling trapped or alone and how difficult it can be to admit that's how you're feeling."
Channel 4's Deputy Head of Comedy, Nerys Evans said: "Flowers is the kind of deliciously dark world we love at Channel 4. The word 'dysfunctional' doesn't come close to describing quite how brilliantly peculiar the Flower family are. Will Sharpe's wonderful writing and direction coupled with an amazing cast has led us to an unbelievably original piece and we are delighted to have it on the channel."
Naomi De Pear, who developed and produced the series for Kudos said: "Flowers is perhaps the saddest comedy I've come across but it's also very silly. Working with the very talented Will, Channel 4, Seeso and the extraordinary cast to bring to life this emotional and unique vision about the awful and funny pain of being in a family has been brilliant fun. Flowers has an other-worldly quality to it, even though it's about real characters and real emotions."
Evan Shapiro, Executive Vice President, Digital Enterprises, NBCUniversal said: "If Augusten Burroughs wrote a sitcom, it might be Flowers. Will's dark, bizarre, tragic comedy is singularly delicious, made even more so by Julian and Olivia and the amazing cast. Flowers is the epitome of a 'Seeso show'."