About
About British Comedy Guide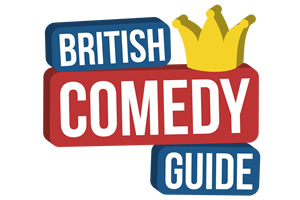 Welcome to British Comedy Guide (aka BCG / Comedy.co.uk), a vast reference website devoted to British comedy, both past and present. Over half a million people visit this website every month. Created and run by fans for fans, this site contains hundreds of thousands of pages packed full of information and detail, plus plenty to entertain: to read, hear and watch.
We aim to be a definitive guide to every British film, television and radio comedy to have been produced, and provide comprehensive coverage of online comedy, and live comedy events. It'll take a while to get there, but we like to dream big!
---
Here is a small selection of the things you can find on this website:
---
If you have any comments, questions, corrections or feedback do please get in touch
Oh, and if you are a promoter or brand looking to get a message to comedy fans, BCG is the ideal platform to do just that. Advertising details
Background
RSS feeds
RSS feeds for our podcasts, blogs and columns can be found via the respective sections of this site. If you'd like a feed for something else please get in touch; we might be able to create a custom feed for you.
See also
Download our logo
We are sometimes asked for a copy of our logo by people kindly wishing to write about or link to our website. Please find an assortment of logo variations in the zip archive linked to below. Do get in touch if these do not suit your requirements and we'll send you what you need.