About
About British Comedy Guide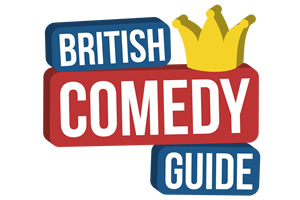 British Comedy Guide - BCG - is a fan-run website dedicated to the promotion and celebration of British comedy, owned and operated jointly by Mark Boosey and Aaron Brown.
British Comedy Guide is now the world's most-visited website about British comedy, serving millions of users each year with over a million pages of information and entertainment. Whether on stage, on screen, on radio, or online, we aim to cover it all.
---
Here is a small selection of the things you can find on this website:
Our history and who we are
If you have any comments, questions, corrections or feedback do please get in touch
Oh, and if you are a promoter or brand looking to get a message to comedy fans, BCG is the ideal platform to do just that. Advertising details
RSS feeds
RSS feeds for our podcasts, blogs and columns can be found via the respective sections of this site. If you'd like a feed for something else please get in touch; we might be able to create a custom feed for you.
See also
Download our logo
We are sometimes asked for a copy of our logo by people kindly wishing to write about or link to our website. Please find an assortment of logo variations in the zip archive linked to below. Do get in touch if these do not suit your requirements and we'll send you what you need.