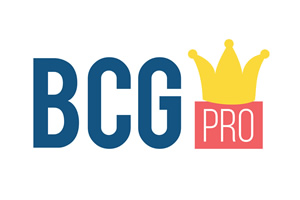 BCG Pro comes with a number of other perks. These include...
Easily view of production company credits in programme guides.
No more adverts at the top of the pages on the main site.
Ability to subscribe to the BCG Daily email.
Location details, recording dates and ratings on programme guides.
Extra filters on programme lists - for example, search by decade.
Unlimited press clippings pages.
View archive schedule pages back to the start of 1941.
View an extra week ahead in TV and radio schedules, and get schedule filters.
Discounts on British Comedy Guide advertising rates.
Plus: Business members can see many additional production credits in all views too! Extra credit types include commissioners, directors of photography, costume designers, make-up designers, casting directors and more.
To access these Pro benefits, just make sure you have an active BCG Pro subscription and are signed in to your BCG account when browsing the site.