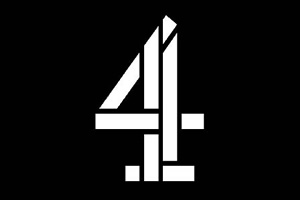 Details
Since 1982, Channel 4 has been investing in cult sitcoms and cutting edge comedy projects. As a result, it has broadcast many of the darker and more controversial comedies in our database, programmes like Nathan Barley and Brass Eye. Over the years C4 has created a number of hit sitcoms - these include Father Ted, Spaced, Black Books, Peep Show, The IT Crowd and Green Wing. However, C4 has also done 'mainstream' with shows like 8 Out Of 10 Cats, Balls Of Steel and Star Stories in its catalogue.
Original Programming
According to our database, Channel 4 has premiered 538 original British comedy programmes.
View list of Channel 4 comedy shows
Current Formats
New Shows In Development
Recent News
Tuesday 18th October
A crowdfunding campaign has been launched in order to produce further episodes of cancelled sitcom Raised By Wolves.
Sunday 9th October
Alan Carr has hinted that his Chatty Man show is probably coming to an end, with the programme struggling in the ratings.