BBC1
BBC One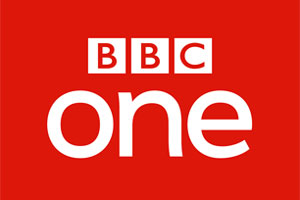 Details
BBC One is Britain's most watched channel. The British Broadcasting Corporation puts its most mainstream and highest rated comedies on this channel, many of which are sitcoms suitable for the whole family. Friday night between 8:30pm and 10pm is where most new series are scheduled. Not Going Out, Have I Got News For You and Would I Lie To You? are amongst this channel's current hits. Before BBC Two existed, all the BBC's TV output was via this station thus many of Britain's most famous comedies are linked with BBC One. Website
BBC One is part of the BBC network.
Other BBC channels: BBC Asian Network, BBC Choice, BBC Forces Programme, BBC Four, BBC General Forces Programme, BBC HD, BBC Home Service, BBC Light Programme, BBC Local Radio, BBC National Programme, BBC One HD, BBC One Scotland, BBC One Wales, BBC Radio 1, BBC Radio 2, BBC Radio 3, BBC Radio 4, BBC Radio 4 Extra, BBC Radio 5 (Old), BBC Radio 5 Live, BBC Radio 7, BBC Radio Scotland, BBC Radio Wales, BBC Regional Programme, BBC Third Programme, BBC Three, BBC Three (Online), BBC Two, BBC Two Scotland, BBC Two Wales, BBC World Service, CBBC, CBeebies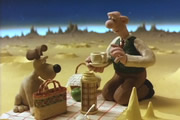 Oscar-nominated claymation by Nick Park which introduced the world to Wallace and his canine companion. The pair blast off in a home-made rocket.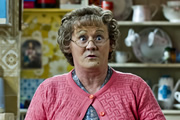 Series 3, Episode 3 - Mammy's Break
It's Agnes Brown's anniversary and she's in a great mood. However, she would be in an even better mood if she could just find someone to look after Grandad for a couple of weeks while she treats herself to a holiday.
New formats in development
Help celebrate and promote British comedy by donating to fund more content and functionality. BCG Supporters get extra features in return, including details on pilot projects.
Find out more
Already a donor?
Sign in
Latest BBC One news stories