BBC1
BBC One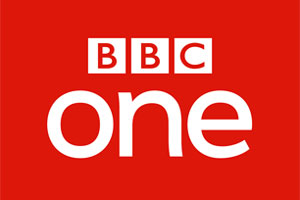 Details
BBC One is Britain's most watched channel. The British Broadcasting Corporation puts its most mainstream and highest rated comedies on this channel, many of which are sitcoms suitable for the whole family. Friday night between 8:30pm and 10pm is where most new series are scheduled. Not Going Out, Have I Got News For You and Would I Lie To You? are amongst this channel's current hits. Before BBC Two existed, all the BBC's TV output was via this station thus many of Britain's most famous comedies are linked with BBC One. Website
BBC One is part of the BBC network.
Other BBC channels: BBC Asian Network, BBC Choice, BBC Forces Programme, BBC Four, BBC General Forces Programme, BBC HD, BBC Home Service, BBC Light Programme, BBC Local Radio, BBC National Programme, BBC One HD, BBC One Scotland, BBC One Wales, BBC Radio 1, BBC Radio 2, BBC Radio 3, BBC Radio 4, BBC Radio 4 Extra, BBC Radio 5 (Old), BBC Radio 5 Live, BBC Radio 7, BBC Radio Scotland, BBC Radio Wales, BBC Regional Programme, BBC Third Programme, BBC Three, BBC Three (Online), BBC Two, BBC Two Scotland, BBC Two Wales, BBC World Service, CBBC, CBeebies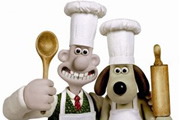 A spoof of murder mysteries is in store as Wallace and Gromit start running their own bakery: Top Bun. However, there's a Cereal Killer on the loose.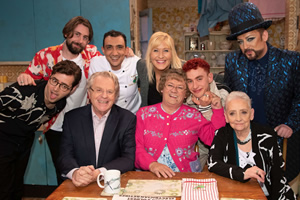 Series 2, Episode 6
Agnes packs the house full of fantastic guests, including Boy George and his mammy Dinah O'Dowd and Jerry Springer. Dermot and Buster have fun with survival expert Ray Mears who fronts their survival masterclass and Foley's gets ready for Years & Years to play out the series in style.
Latest BBC One news stories