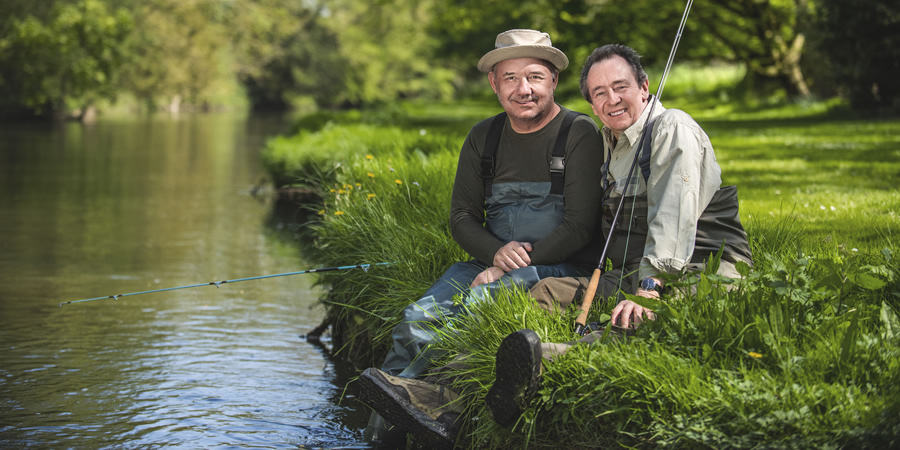 Genre

Factual

Broadcast

Channel

Episodes

Features

Director

Producers
Paul Whitehouse is an experienced fisherman; Bob Mortimer is a complete novice. Their friendship stretches back for decades, but they've recently reconnected after both suffering very serious heart problems and each staring death in the face.
Paul has suggested to Bob that he take up fishing to help recover from his triple heart bypass. Now, these two much loved comedians will tour the country to fish side by side in some of the most picturesque landscapes the UK has to offer.
Across the half-hour episodes they'll dissect life, death and comedy. Paul will be in charge of the fishing while Bob is in charge of the accommodation and cooking heart-healthy food. From recipes, regrets, relationships and rituals; to childhood, comedy and the countryside, the pair will discuss everything alongside the ever-present shadows of showbiz and mortality.