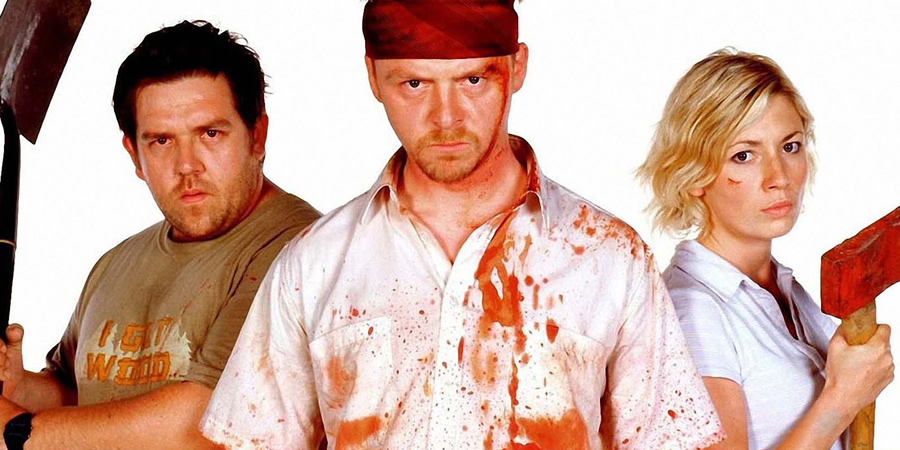 Genre

Film

Released

Starring

Simon Pegg, Nick Frost, Kate Ashfield, Lucy Davis, Dylan Moran, Penelope Wilton, Bill Nighy, Jessica Hynes and others

Writers

Director

Producer
Shaun is not quite your average twentysomething. Lacking any real ambition and drifting along in a job that he hates, he drives his long-suffering girlfriend Liz, up the wall.
Despite being a very decent chap, Shaun suddenly gets a very rude wake up call when the undead begin roaming the earth (or London's Crouch End, at least) and, with the help of his slacker chum, Ed, he must save Liz and his dear mum from becoming zombies! Well, that's if he can get out of the local pub.
Part of

UK certificate

15

Duration

95 minutes

Release date

Friday 9th April 2004

Premiere

Monday 29th March 2004

Production company

Laugh track

None
Broadcast details
Last repeat

Sunday 6th December 2020 at 11:40pm on ITV4
Website links