Dave
Dave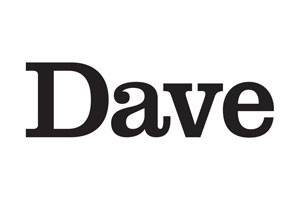 Details
Dave (previously UKTV G2) was launched in September 2007 on Freeview and it instantly became one of the most watched digital channels, thanks to a strong mix of British comedy scheduling and Top Gear repeats. Popular British comedy shows repeated on Dave include Bottom, HIGNFY, Would I Lie To You? and Mock The Week. The channel also commissions its own shows too. And Then You Die, its first production, was a disaster but subsequent programmes like Argumental and Dave's One Night Stand have been met with a better reaction. The channel is now bringing back Red Dwarf.
Original programming
According to our database Dave has premiered 53 original British comedy programmes.
Recent news