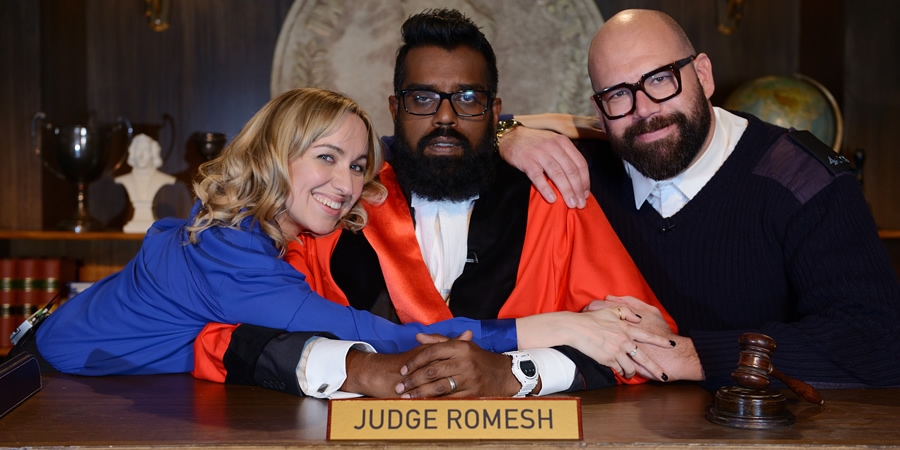 Genre

Comedy

Broadcast

Channel

Episodes

10 (1 series)

Starring

Director

Producers
"In Rom we trust". This UKTV Original sees Romesh Ranganathan holding court over real life disputes, casting his trademark acerbic wit over each and supported by a cast of top comedians.
Each week Romesh presides over genuine disagreements and metes out comic judgement in his own inimitable style. He is assisted by court clerk Kerry Howard and bailiff Tom Davis.
Judge Romesh brings all the drama of a court room with a triple-dose of funny. Most of the disputes are between members of the public, but one of the cases is a celebrity one: Shaun Ryder versus Bez.
Romesh says: "Whenever I have watched shows like Judge Judy or Judge Rinder, I have always thought these people would be better served by someone with fewer legal qualifications and less interest. It is for that reason that I am delighted to make that dream a reality. I am thrilled to be able to help as many people as I can with their crappy problems."