The filming of new TV series proved rather tricky during 2020, but stringent testing and bubble procedures allowed an array of projects to go ahead, ensuring a range of fresh new programmes are on their way for us to enjoy in the next 12 months. Here are ten particularly exciting-looking new projects that we should be enjoying before the year's out.
Big Boys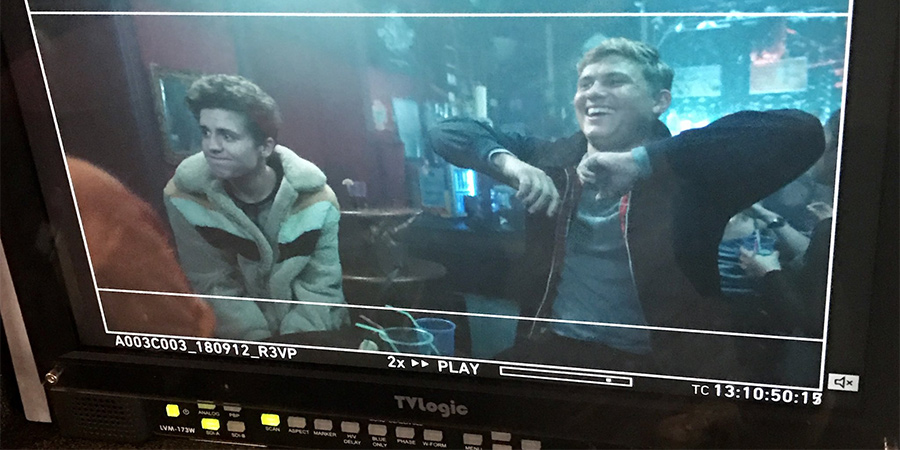 Derry Girls actor Dylan Llewellyn and Plebs star Jon Pointing take the lead roles in this semi-autobiographical sitcom by Jack Rooke.
It follows the character of Jack, who's spent the past year at home with his potty-mouthed mum. He's been grieving for his father and she for her husband, but the time has now come for him to take his place at the local uni. There he meets roommate Danny as the pair are thrown together during freshers' week. Jack and Danny are at significantly different places on the spectrum of masculinity but closely bond during the inevitable chaos and frenzy of a first year away from home.
Buffering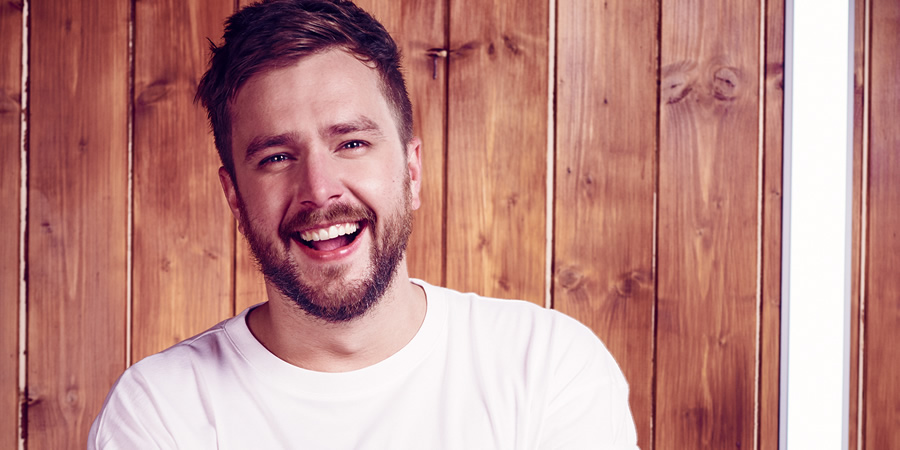 Iain Stirling co-writes and stars in this ITV2 sitcom about characters in their late twenties and early thirties. The exact plot details haven't been revealed yet, but the comedian has said the show will have "a modern-day Friends sort of vibe". Jessie Cave, Janine Harouni, Elena Saurel, Rosa Robson and Lauren Douglin have roles in the show.
Chivalry
A Channel 4 comedy that "skewers and satirises the complex state of contemporary sexual politics, while asking if romance can survive in the post-#MeToo era". Steve Coogan and Sarah Solemani star as an unlikely couple who are put together by a cynical studio exec to salvage a failing movie in this series. Bobby is a woke writer/director and mother of one with a precarious relationship and a dodgy visa, whilst Cameron is a successful film producer and "ladies' man" who has just been dumped by yet another twenty-something girlfriend.
Murder, They Hope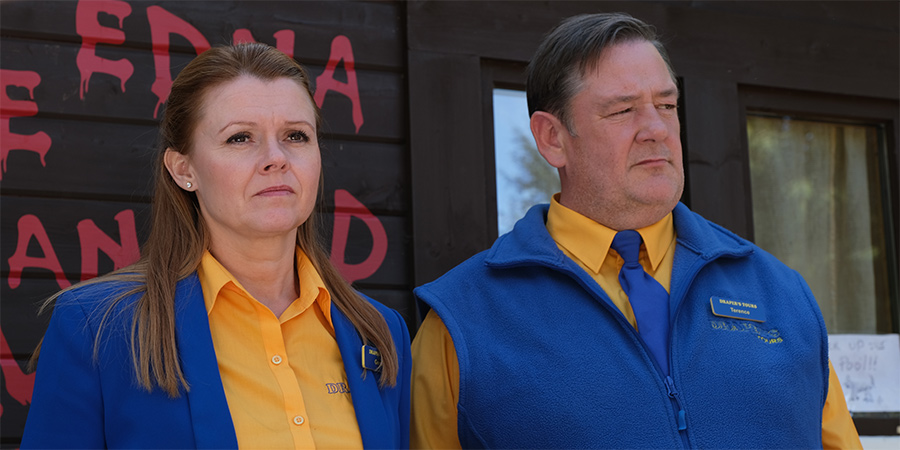 A spin-off series from Gold's murder mystery strand starring Sian Gibson and Johnny Vegas. After their trip to Middlesbrough turned a little more explosive than they thought, Gemma and Terry finally decide to pack up the smouldering remains of their coach tour business and set out on a new adventure as fully-fledged private detectives. They'll investigate various dodgy goings-on over three star-packed new episodes.
The Cleaner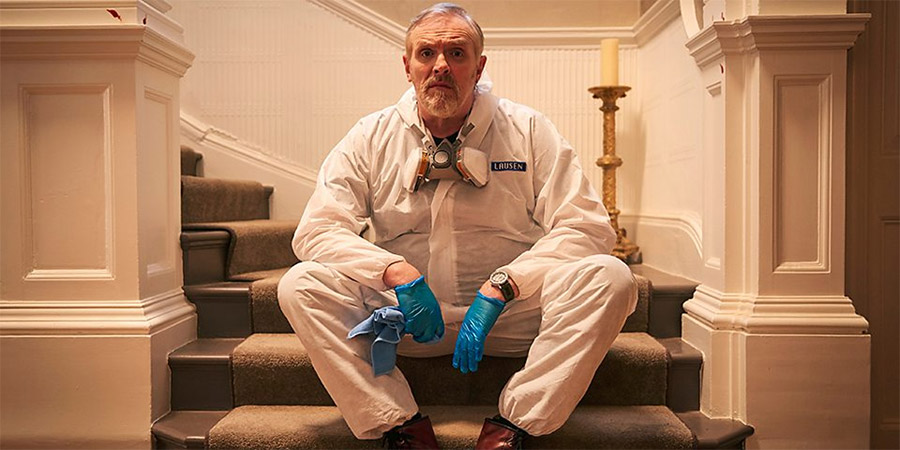 Greg Davies writes and stars in this new BBC One series, based on hit German format Der Tatortreiniger. The Taskmaster star plays Paul 'Wicky' Wickstead, a state-certified cleaning technician with a very special field of work: as a crime scene cleaner he is responsible for the removal of any signs of death.
The Larkins
Bradley Walsh and Joanna Scanlan star in this new adaptation of The Darling Buds Of May. Set in the late 1950s, it's the story of a working-class family led by the golden-hearted wheeler dealer Pop Larkin and his wife Ma, together with their six children, including the beautiful Mariette. In the idyllic and beautiful Kent countryside, the Larkins have a achieved a small patch of paradise where nothing is wasted and they enjoy life to the full.
The Offenders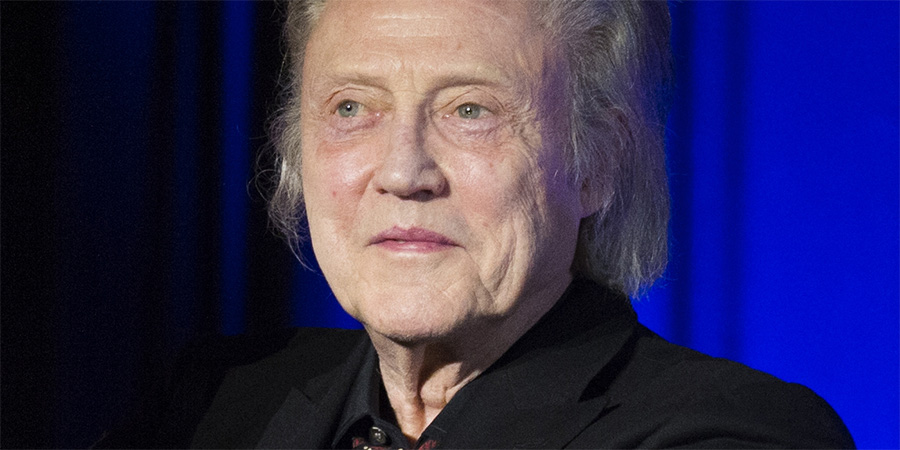 Stephen Merchant's new comedy drama for BBC One, which notably will feature Hollywood icon Christopher Walken.
The Offenders follows seven strangers from different walks of life forced together to complete Community Payback sentences in Bristol. The BBC explains: "At first, they seem like archetypes we can easily pigeon hole but gradually we see behind their façades, understand their hidden depths and what made them the people they are today. We are reminded that no one is all good or all bad. Everyone has a story."
The Witchfinder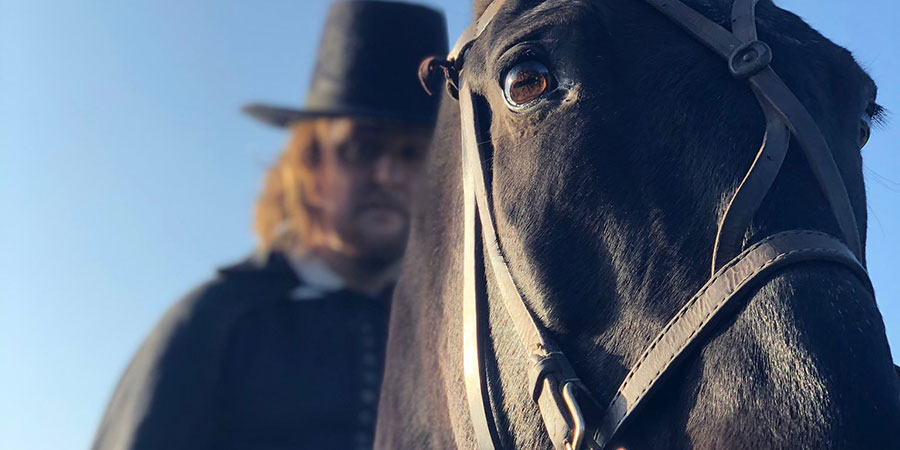 This new BBC Two series sounds particularly great. Set in the 1600s, it follows a failing witchfinder who transports a suspected witch across East Anglia to a trial that could change his fortunes forever. But his captive is the worst possible travel companion. Tim Key and Daisy May Cooper take on the lead roles: they'd done one day of filming before the first lockdown was announced last March!
This Is Going To Hurt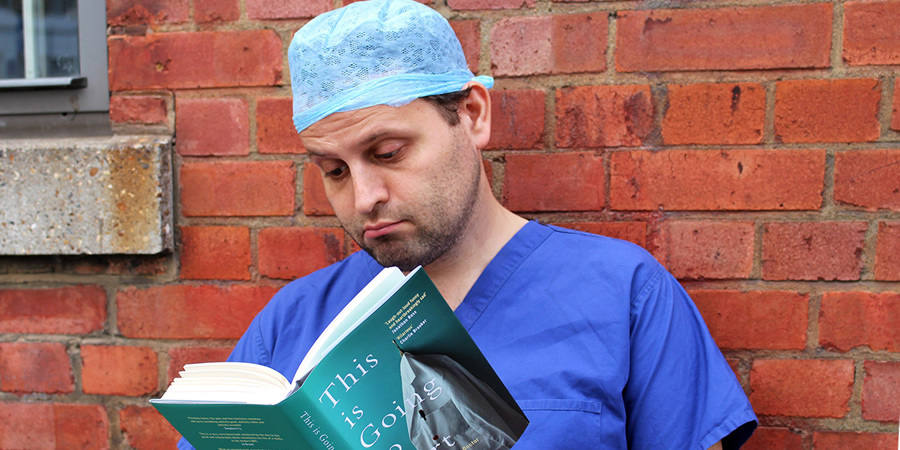 A BBC Two comedy drama based on Adam Kay's best selling book about his time as a junior doctor. Ben Whishaw takes on the lead role as a NHS worker who is becoming increasingly overwhelmed by stresses at work: the 97-hour weeks, the life and death decisions, "all the while knowing the hospital parking meter is earning more than him".
Toast In America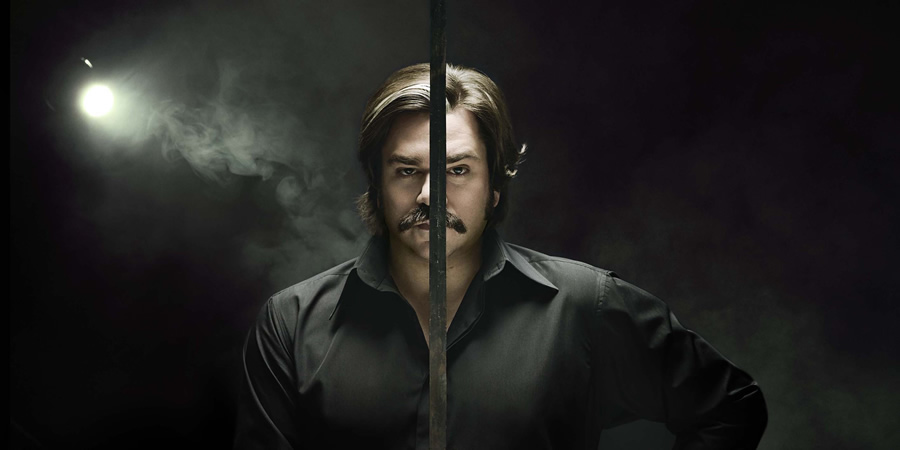 This series has yet to be officially announced, but it seems that Matt Berry's character, last seen in Channel 4's Toast Of London, is to transfer to the BBC for a new series in which the actor takes on America.
---
More immediately, new TV panel show Paul Sinha's TV Showdown starts on ITV on the 9th and Rhod Gilbert's Growing Pains comes to Comedy Central on 12th January. Meanwhile in February Dave brings us Mel Giedroyc: Unforgivable.
Paramedic comedy Bloods, which started life as a Comedy Short, is coming to Sky One later this year too.
We've been focusing on just new formats above, but some the country's best loved programmes have also filmed new series. Not Going Out and Would I Lie To You? are back on 8th January; Mitchell & Webb return with a second series of Back on 21st January; and we're set for six more episodes of This Time With Alan Partridge, also expected to begin before the month is done.
2021 will also see the return of chat show Alan Davies: As Yet Untitled, whilst a final special from Plebs should be filmed as soon as possible. There'll also be new series of Shakespeare & Hathaway - Private Investigators, Hypothetical, The Goes Wrong Show, Two Doors Down, Sliced and Sky One comedies Breeders, Code 404, Hitmen, Intelligence and Brassic, to name but a few.
No matter what covid is yet to bring, 2021 looks set to offer some delicious comedy treats.