ITV2
ITV2
Details
ITV2 was launched in 1998. It is available on all digital television platforms. To date its home-grown comedies have largely failed to capture large audiences, although Keith Lemon's panel show Celebrity Juice is its biggest success in any genre.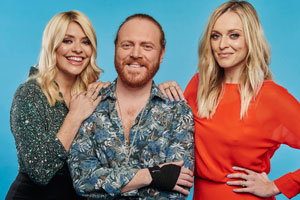 Series 14, Special
Keith Lemon hosts a special anniversary edition of the comedy panel show, bringing back some of the most memorable games from the show's seven year history. Holly and Gino are joined by Hollywood actor Verne Troyer, Tulisa, radio's Chris Moyles and EastEnders star Dean Gaffney.
Original programming
According to our database ITV2 has premiered 51 original British comedy programmes.
Recent news