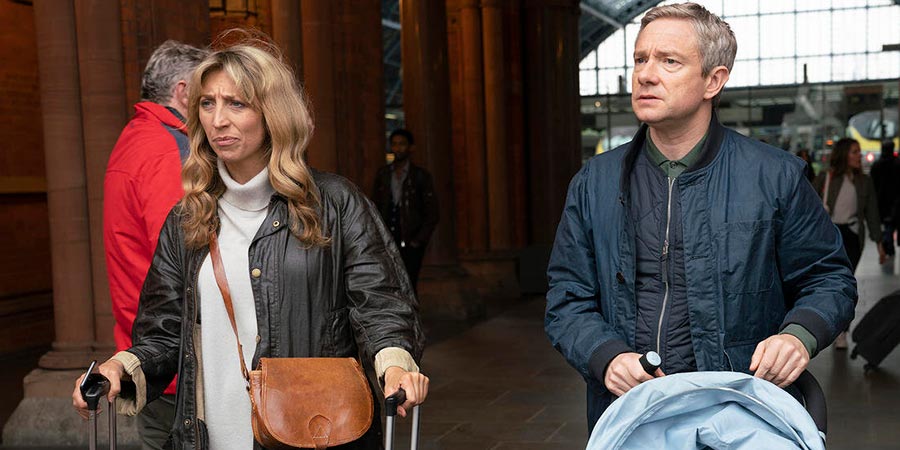 Genre

Sitcom

Broadcast

Channel

Episodes

Creators

Starring

Martin Freeman, Daisy Haggard, Michael McKean, Alun Armstrong, Joanna Bacon, George Wakeman, Jayda Eyles, Patrick Baladi and others

Writer

Director

Producer
Breeders is an uncompromising sitcom exposing the paradox of parenting that explores the lives of Paul and Ally as they juggle full-time careers, aging parents, a mortgage and the unenviable curveballs of parenting their young children.
When Ally's estranged father Michael appears on their doorstep, the family essentially takes on a third child but this one comes with baggage and opinions. Paul's own parents, Jackie and Jim, are on hand to help out, but their generation does parenting a little differently...
Production company

Laugh track

None
Broadcast details
First broadcast

Thursday 12th March 2020 on Sky One at 2am

Last new broadcast

Thursday 2nd April 2020 on Sky One at 10pm

Upcoming repeats
Website links