BBC Christmas schedule 2020
BBC reveals its Christmas 2020 comedy specials
---
The BBC has revealed details of a range of comedy specials set to air at Christmas 2020. The existence of some episodes has been previously revealed, whilst others are new announcements.
Upstart Crow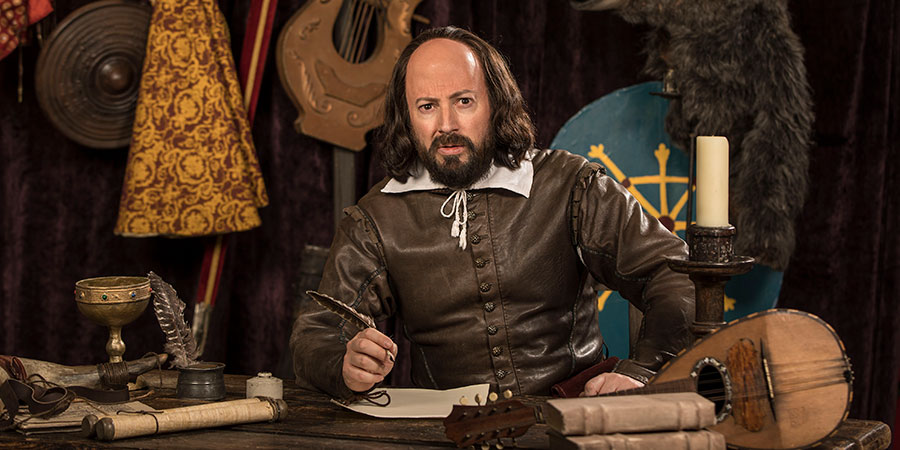 Ben Elton's Shakespearean comedy returns for a two-hander starring David Mitchell as the Bard and Gemma Whelan as Kate.
The plot is described as follows: "The plague has hit London and as Christmas approaches Will and Kate are in wave fifteen of state-enforced home confinement together in Will's London lodgings. As Kate fills endless time with baking, painting, hoarding, clapping and DIY haircuts, Will is doing his absolute best to use the plaguey lock-in to pen a classic for the new King so his head doesn't end up in a basket. The problem is he's got zero inspiration... Can Will come up with the perfect play? And far from their friends and loved ones can he and Kate find a way to create their own kind of Christmas merriment?"
The Vicar Of Dibley In Lockdown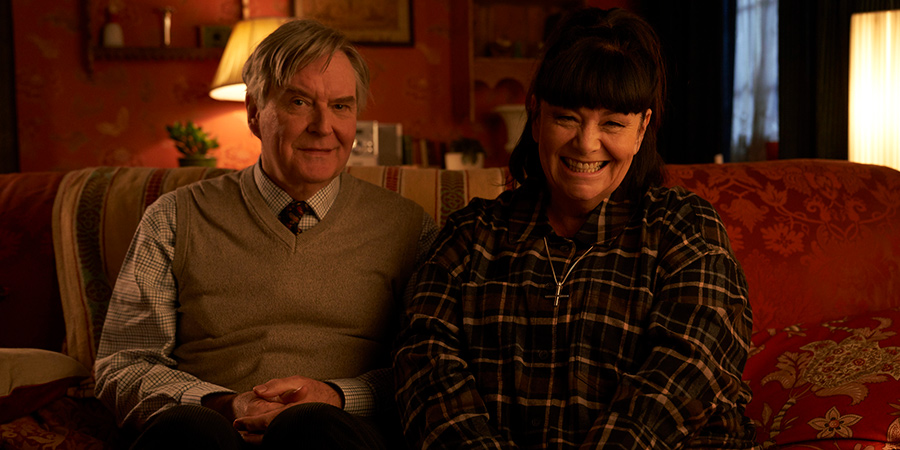 As previously reported, Dawn French is to return as Geraldine Grainger in three new Vicar Of Dibley short specials.
The BBC explains: "During lockdown and post lockdown and pre another lockdown, Geraldine has been writing and delivering sermons to her parishioners via Zoom, when she can make it work. These new thoughts on life and chocolate will be packaged as three brand new 10 minute shows that will precede some of her earlier adventures this Christmas on BBC One.
"Geraldine will be helped by Hugo Horton (James Fleet) and on one occasion by some of the local primary school children who are more certain that Dynamo walked down a huge building than that Jesus turned water into wine. The subjects our vicar discusses in her sermons will include how it's never a good idea to let Owen Newitt cut your hair or make home-made wine. How the very dearly departed Alice Tinker is still an important presence in a village; and that some residents are still looking for lost buttons and the arrival of decimalisation. The highpoint may well be the Vicar singing The Sound Of Music on a hill above the village. You have been warned!"
The episodes air on BBC One from Monday 7th December. Guide
Pandemonium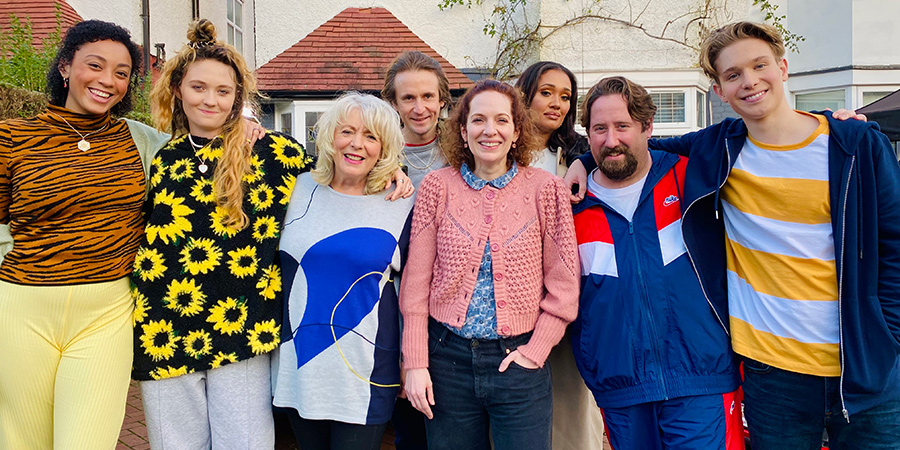 Pandemonium is a new one-off sitcom about a family who decide to have their summer holiday in Margate in December. Starring Katherine Parkinson, Jim Howick, Alison Steadman and Tom Basden, the comedy focuses on the adventures of the Jessop family.
The BBC explains: "All filmed by their youngest son, Pandemonium charts the Jessops last, dogged attempt at some quality family time in 2020, despite the best efforts of a global pandemic to pull them apart."
The Goes Wrong Show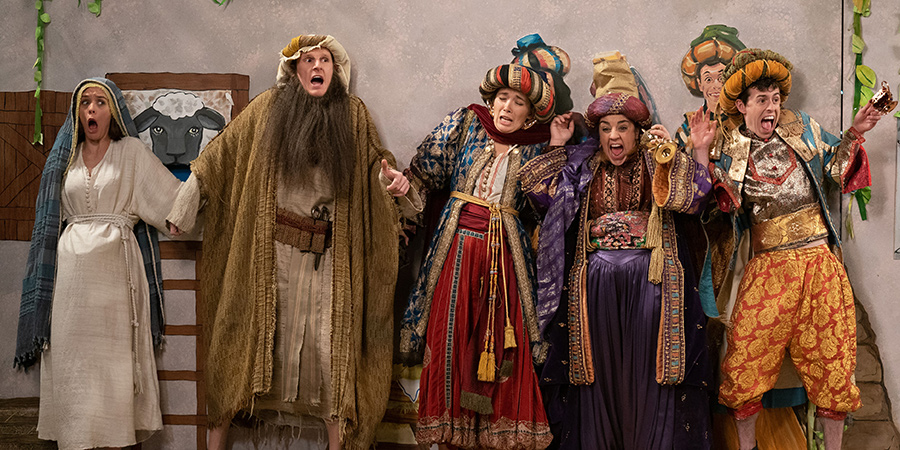 A Christmas special ahead of a second series coming later in 2021, The Goes Wrong Show team present their take on the Nativity story, generously funded by a corporate sponsor after the BBC's refusal to pay for any more of the Cornley Dramatic Society's work.
As ever, all soon descends into chaos; an ingenious pop-up book set proves a physical danger to both cast and crew, the Angel Gabriel develops a firework obsession, the actors inside a donkey have a terrible falling out resulting in unnecessary nudity and there is much more fire than anyone anticipated. Oh, and the baby Jesus is eaten by a sheep. In between, the greatest story ever told is told. Pictures
Worzel Gummidge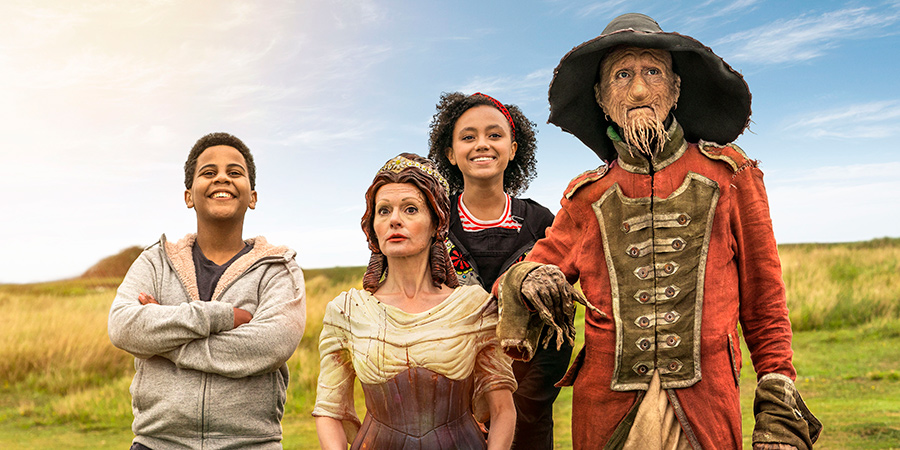 A new hour-long special of Mackenzie Crook's version of Worzel Gummidge.
The episode, titled Saucy Nancy, sees Worzel, Susan and John visit a scrapyard. Worzel overhears the grumbling of a foul-mouthed old friend - the carved ship's figurehead, Saucy Nancy.
Producers say: "She has been languishing, unsold in the yard for years and longs to return to the sea. Worzel and the kids promise to get her there, but will her ship be waiting? Worzel doubts it, but Nancy is convinced. She can feel it in her carvings.
"Adventure unfurls, as the strange foursome navigate their way to the coast on foot, by bus, wheelbarrow, motorbike and sidecar. It was never going to be straightforward. In a rare trip out of Scatterbrook, Worzel gets to see a wild moorland and the spectacular white cliffs of Seashell that provide the backdrop to this story of friendship and belonging."
Harry Potter star Shirley Henderson guest stars as Saucy Nancy, with Vanessa Redgrave as Peg. More pictures
Ghosts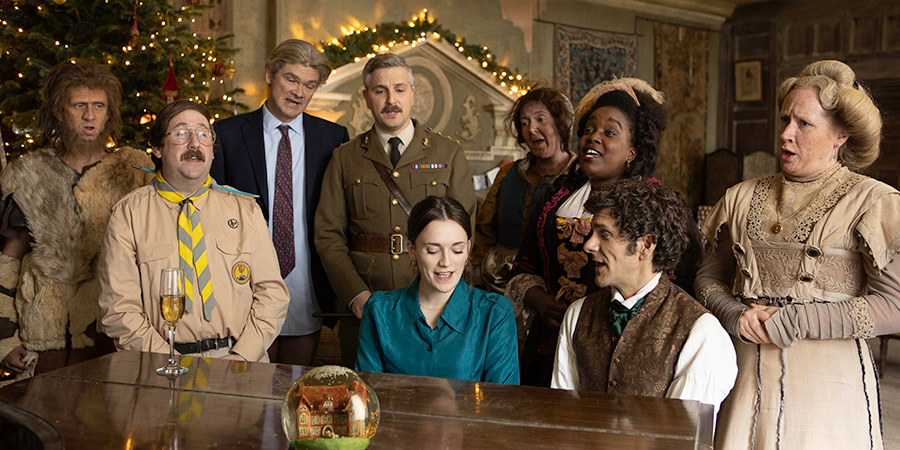 Ghosts returns with a Christmas special, in an episode titled The Ghost Of Christmas.
BBC One says: "It's Christmas at Button House, and as Alison and Mike are hosting his family for the first time, Mike is determined to make it perfect. However his plan to make his parents relax may be optimistic.
"Alison is also determined to deliver the best Christmas ever for the living and the dead, although the latter aren't filled with festive cheer. It turns out Christmas just isn't that much fun when you're deceased. A new arrival in the house forces Julian to confront past wrongs and as he delves into memories of his former life, he has a revelation that could help the ghosts rediscover the real message of Christmas."
Mrs. Brown's Boys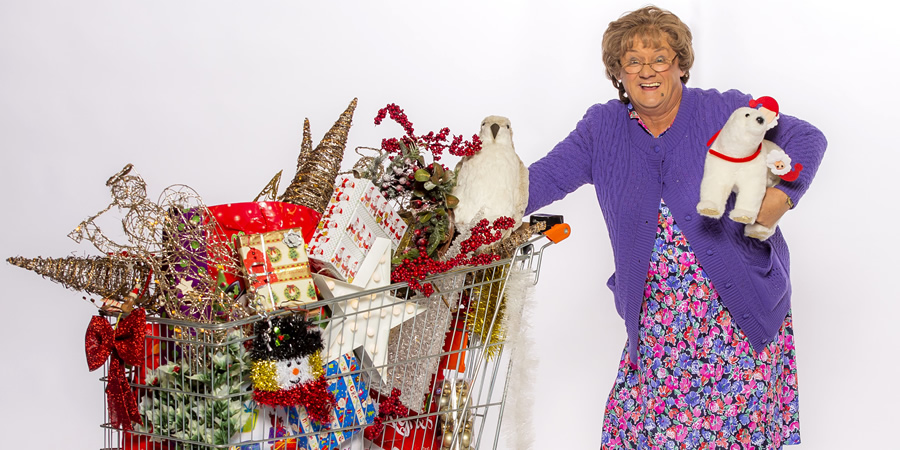 Two new episodes of the studio audience sitcom.
In Mammy Of The People, it's Christmas once again in the Brown household and Agnes and her family are trying to get used to "the new normal". In the second, Mammy's Memories, Agnes and her family try to cope with life after lockdown.
Not Going Out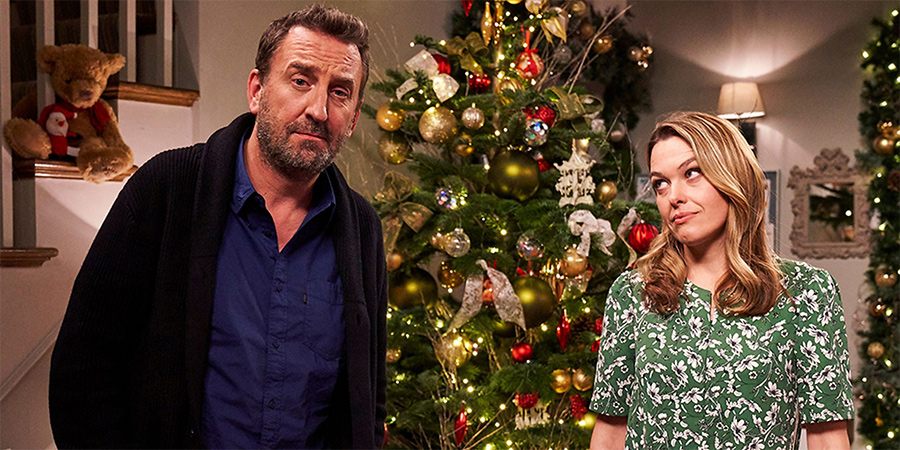 A new special from Lee Mack's long-running sitcom.
Producers Avalon say: "It's New Year's Eve and we join Lee and Lucy, Lee's lovably feckless father Frank (the late Bobby Ball), generally put upon Toby, the ever uptight Anna, Lucy's occasionally pompous father Geoffrey and an unusually high-spirited mother Wendy as they wait for the traditional midnight... trifle?
"When parlour games are suspended in favour of a no-holds-barred round of New Year's resolutions, the fireworks might be in the house when friendly suggestions on how to improve individual behaviour are received with not a lot of festive spirit. Will it be a happy new year for Lee and Lucy in suburbia?"
Motherland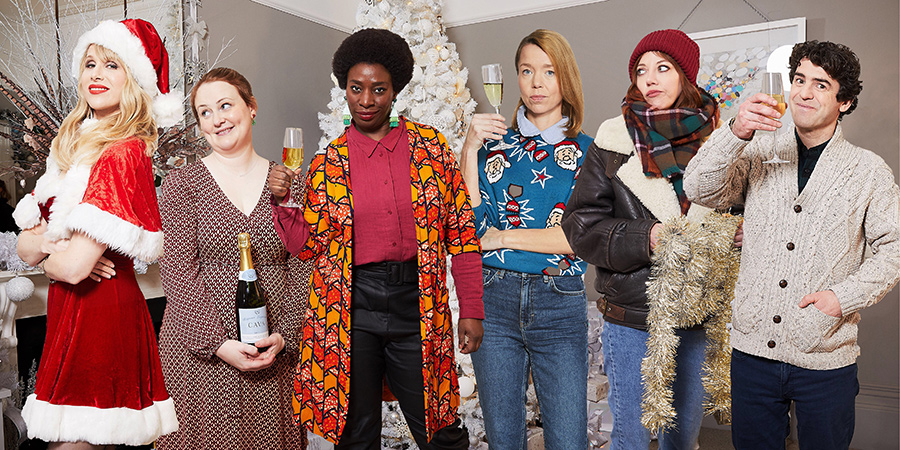 A festive special, ahead of the third series arriving in 2021.
The BBC teases: "If it's Christmas, it's time for Amanda's Annual Seasonal Soiree (dress code; Tinsel and Tiaras!). Nothing says festive like Evil Santa, a thirty-foot Christmas Tree and very strict rules about where you can and can't drink mulled wine. Only Meg has an official party invite but Julia, Kevin and Liz tag along as her plus threes."
King Gary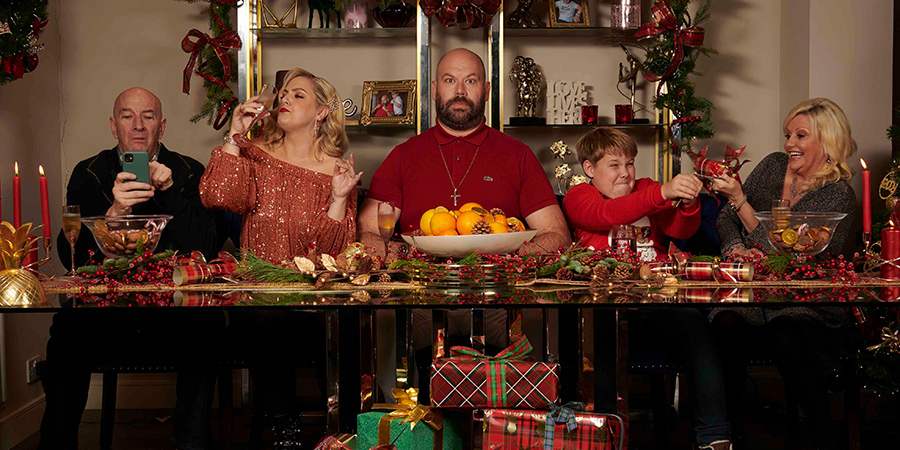 This special comes ahead of a second series in 2021.
The Butterchurn Crescent Christmas Light Display is set to brighten up the neighbourhood after a tough year, but the festivities are under threat when Gary learns that his neighbours simply can't afford the 'leccy' bill. When Gary potentially lands a new contract at work he takes it upon himself to save the lights and indeed save Christmas.
Two Doors Down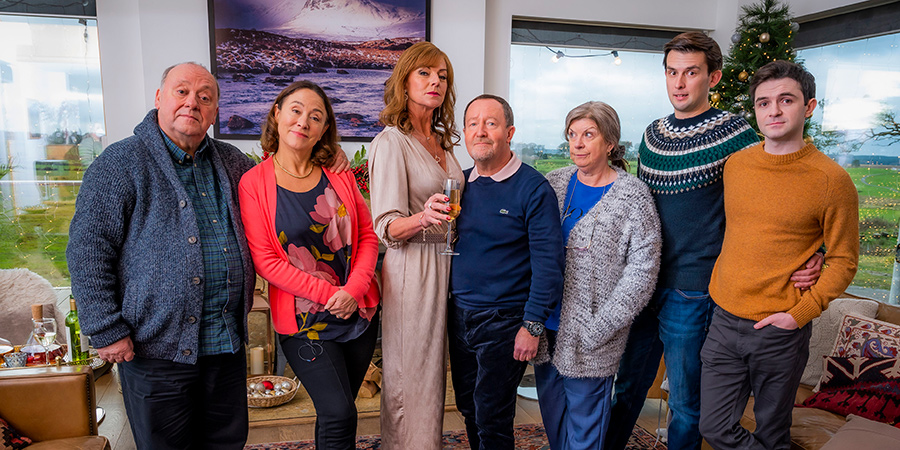 As previously reported, a Christmas special of Two Doors Down has been filmed ahead of the next series.
The plot is described: "Covid-19 has wrecked Colin and Cathy's plans for a Dubai Christmas so they've rented a luxury lodge in the Highlands and have invited Beth, Eric, Christine, Ian and Gordon along for the bit between Christmas and New Year. It may be a change of location but not in Cathy's behaviour. Let's just say it isn't a case of goodwill to all men when she starts the celebrations a little bit early.
"With the usual mix of fond memories and fierce rivalries, this Christmas special fizzes with brilliant one-liners and barbed put-downs. Will they make it through to the morning or will things spiral out of control?"
Victoria Wood: The Secret List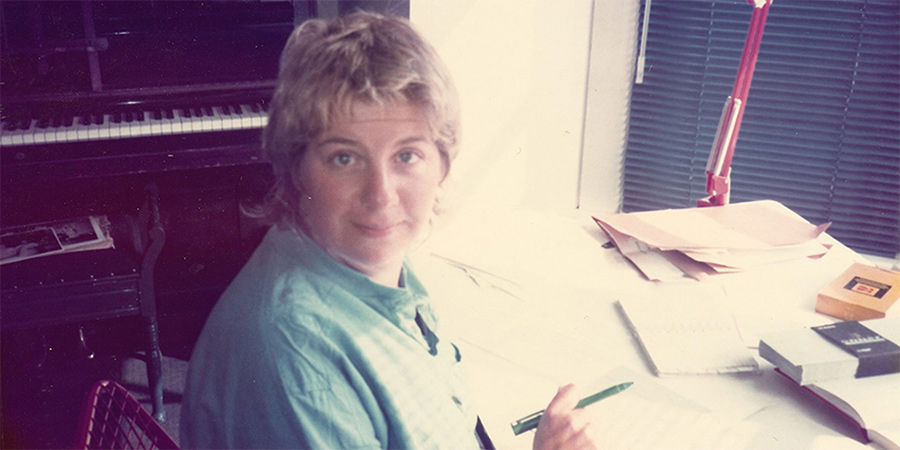 In honour of the much-loved comedian Victoria Wood, Victoria Wood: The Secret List presents a hand-picked countdown of Victoria's personal favourite moments from her critically acclaimed television shows.
Miranda's Games With Showbiz Names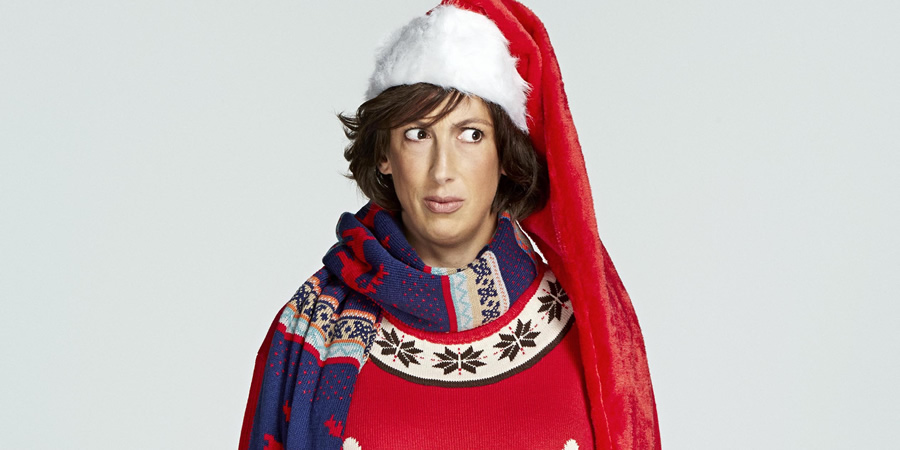 Miranda Hart hosts a new entertainment show "full of merriment and mayhem", as three celebrity couples join her from the comfort of their own homes to compete in a series of riotous Christmas games.
The BBC says: "An expert in the art of homemade mischief, Miranda will lead the celebrity players through a host of outrageous challenges, bringing out their silly sides and competitive spirit for a Christmas games night like no other."
Mortimer & Whitehouse: Gone Christmas Fishing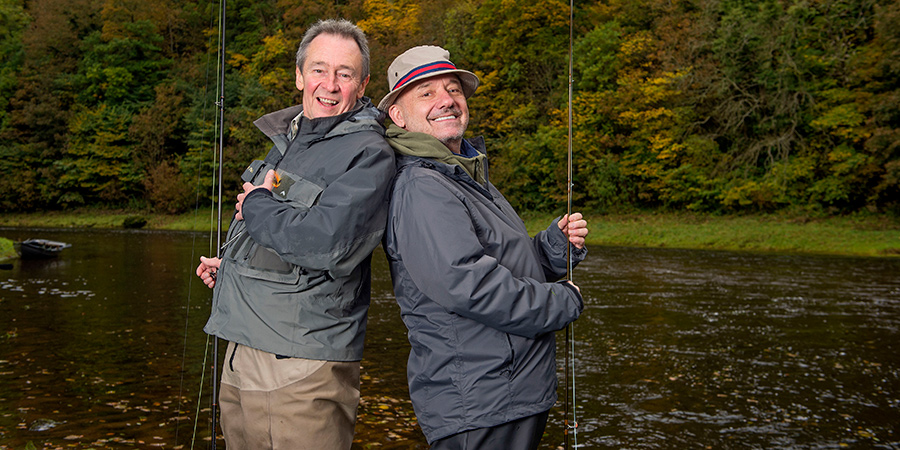 The hour-long Mortimer & Whitehouse: Gone Christmas Fishing special, due to broadcast on 13th December, follows Bob Mortimer returning to his childhood roots in Middlesbrough where he will fish the River Esk and Tees with his "dear friend and angling mentor", Paul Whitehouse.
Blankety Blank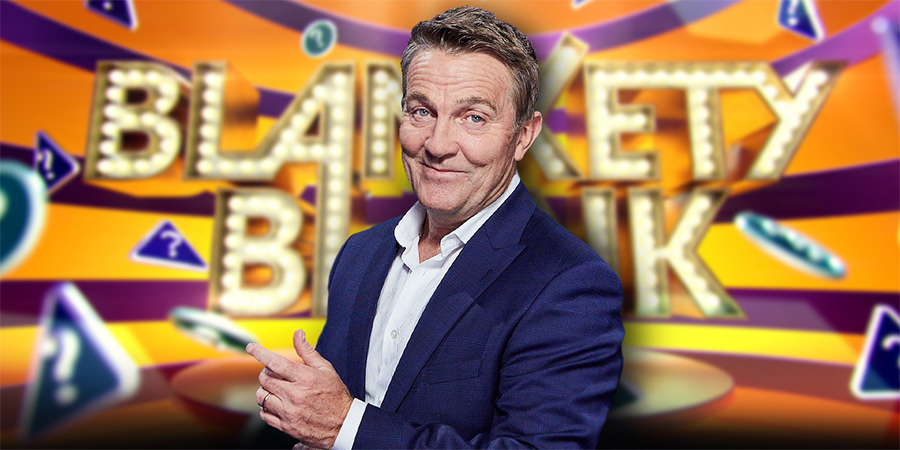 As previously revealed by BCG, comedy game show Blankety Blank is to return to BBC One with Bradley Walsh as host.
The BBC confirms: "Bradley Walsh hosts as a panel of six celebrities do their absolute best to fill in the missing BLANKS and help win some brilliant prizes for some very lucky contestants. But will the celebrities turn out to be a huge help, or will they just end up being a massive BLANK? Tune in this Christmas to find out!
"The legendary Blankety Blank Cheque Book and Pen is also set to make a welcome return in what promises to be some perfect family viewing this Christmas!"
Have I Got 30 Years For You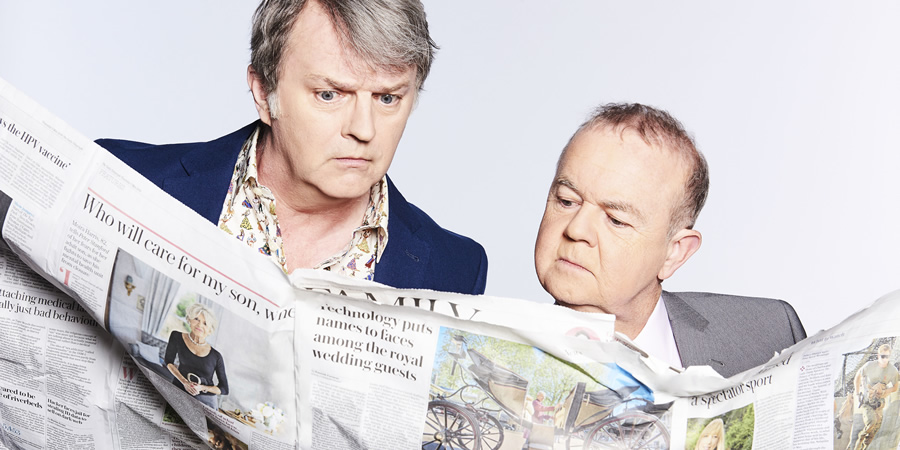 As BCG revealed yesterday, panel show Have I Got News For You is to celebrate three decades on air with a documentary special.
Would I Lie To You?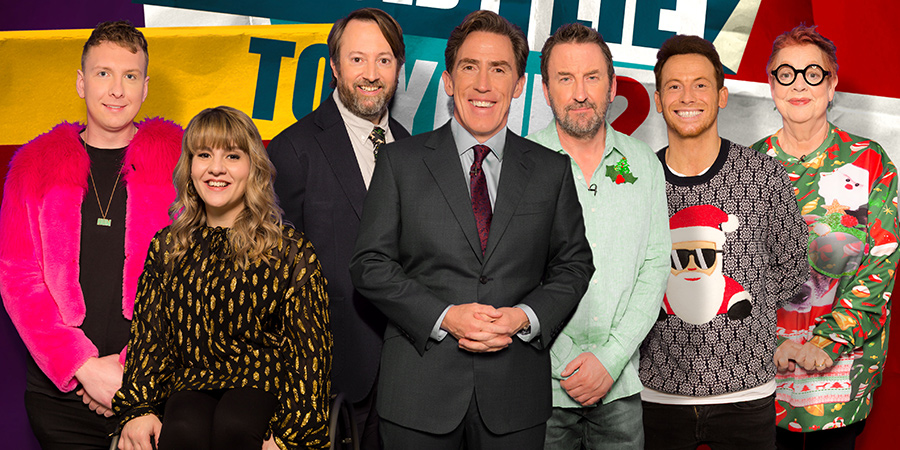 Rob Brydon, Lee Mack and David Mitchell return for Would I Lie To You? At Christmas, a seasonal special packed with "tremendous truths and festive fibs". Joining them are guests Jo Brand, Joe Lycett, Joe Swash and Ruth Madeley.
Questions posed include: did Joe Lycett once fall out with his family over the number of doof-doofs at the end of EastEnders? Did Joe Swash once programme his satnav incorrectly, meaning his mum's trip to Lakeside ended up in the Lake District? And did David Mitchell once hold up a train in order to get his daughter's cuddly toy back?
Frankie Boyle's New World Order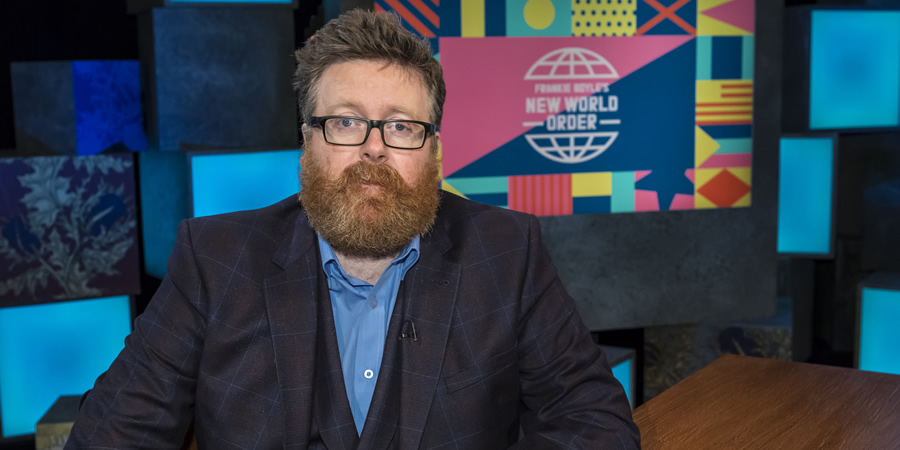 Frankie Boyle returns with his customary New World Order end of year special where, with the help of his guests, he'll dissect the bewildering annus horribilis that was 2020. The show will feature "Frankie at his satirical best as he reviews and discusses all the big stories from the last 12 months along with a selection of unbelievable clips".
QI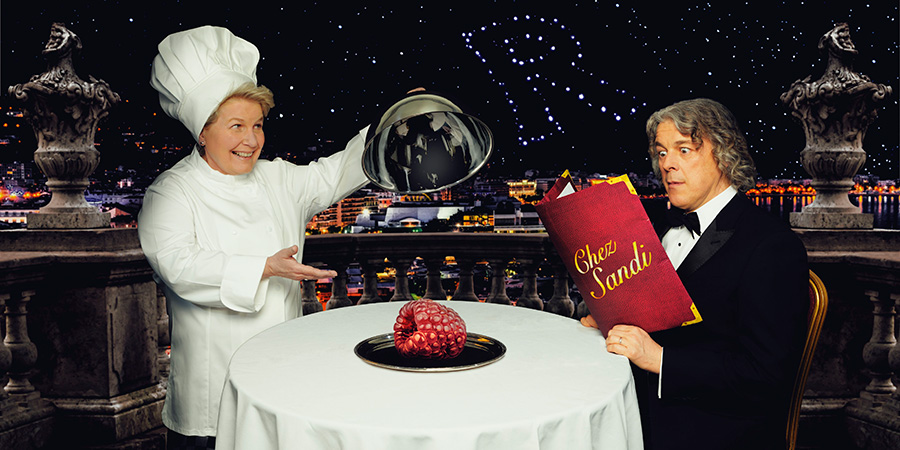 Sandi Toksvig hosts the latest seasonal episode of the quiz, in the company of Chris McCausland, Justin Moorhouse, Holly Walsh, and Alan Davies. Find out how to get a reindeer into a submarine, what happened when the children of Dijon turned against Santa Claus, and why the Immaculate Conception isn't what you think it is - and watch the panel set not one, not three, but two new Christmas-themed world records.
Secrets Of The Apollo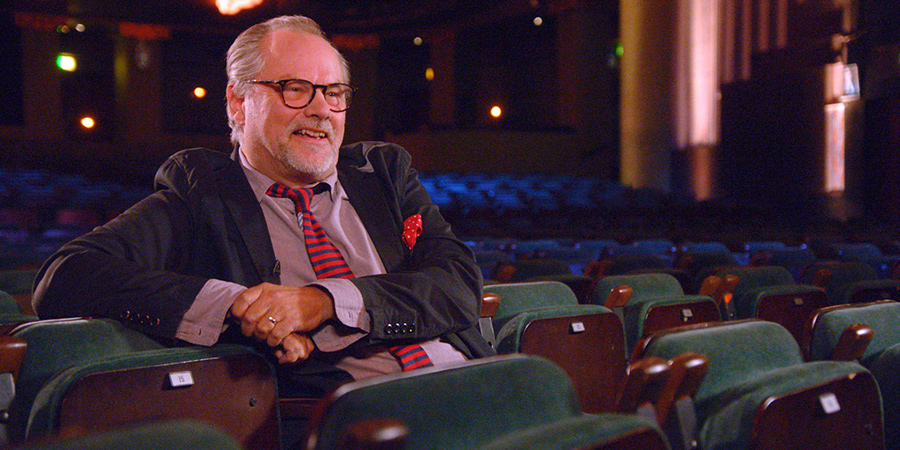 The BBC celebrates 16 years of its stand-up show Live At The Apollo in a new hour-long documentary.
Producers say: "This Christmas, in a special 60 minute documentary, we celebrate 16 years of Britain's greatest stand-up show, Live At The Apollo. A whole host of Apollo's stand up stars sit in the stalls of the iconic Hammersmith Apollo to reminisce and reveal their own Secrets of the Apollo. Through these unique insights, we find out what it's like on the night for the acts, how they cope with the nerves, how they choose their material, and even how they choose what to wear. Secrets Of The Apollo combines brand new interviews with classic archive from the BBC's comedy crown jewel itself."
Mock The Week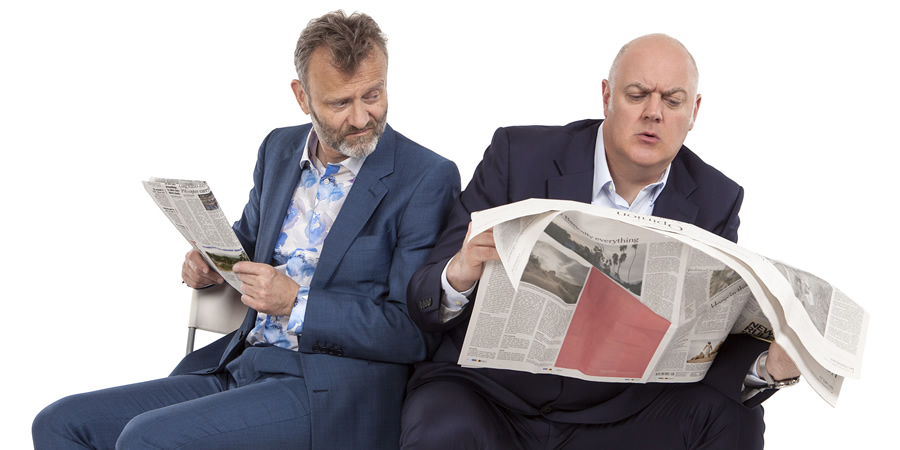 Dara O Briain is joined - as ever - by Hugh Dennis along with guest comedians who have appeared in the most recent series of the topical panel show. There'll be the traditional Yuletide Scenes We'd Like to See, a Newsreel from Hugh and a selection of unseen material.
Last Woman On Earth With Sara Pascoe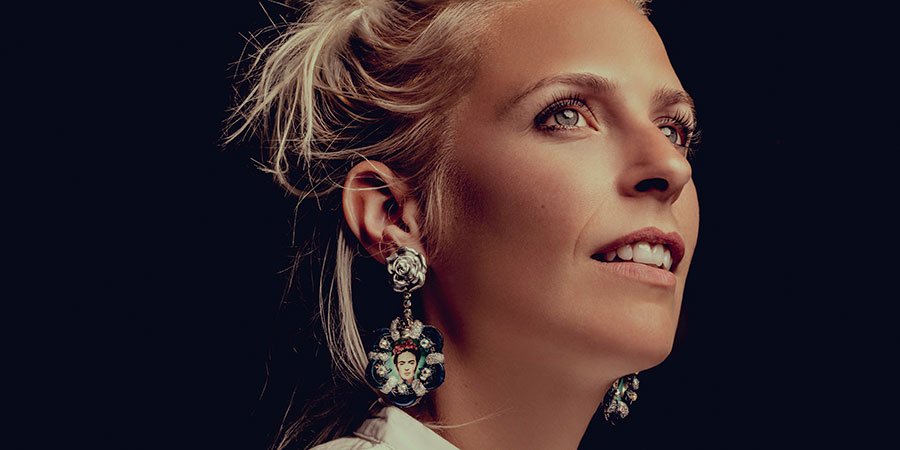 A three-part travelogue with Sara Pascoe.
The BBC says: "Sara Pascoe is a woman of many talents; writer, comedian, actor - there is nothing she can't turn her hand to, which is why she has gone on a journey to discover and learn the most endangered jobs on earth.
"Each week Sara travels to a different country to meet the last people doing dying crafts and jobs in a bid to become a living filing cabinet for those soon to be lost skills. In Cuba she tries out the unique professions put at risk by the country's increased exposure to commercialism. Among the workers she meets are a mattress magician, a cigar factory reader and a family who climb giant coconut trees to make a local sweet.
"When Sara heads to Georgia, a country that borders of Russia and the Black Sea, she gets an insight into how drastically it has modernised in the last decade. As the country moves into the 21st Century, it threatens to leave behind some very unusual trades with a history going back hundreds of years. They include a gunsmith, a polyphonic singer and a guide at the Stalin Museum.
"In her final journey, Pascoe travels across Finland where she looks at the impact the changing climate is having on the future of the country's traditional jobs. In the south, Sara explores the timber trade by meeting a forest cleaner and a baker. In the north, where temperatures are increasing the most, Sara looks at Lapland's tourism industry by learning how to be ice carver and an elf in Santa's village."
The Misadventures Of Romesh Ranganathan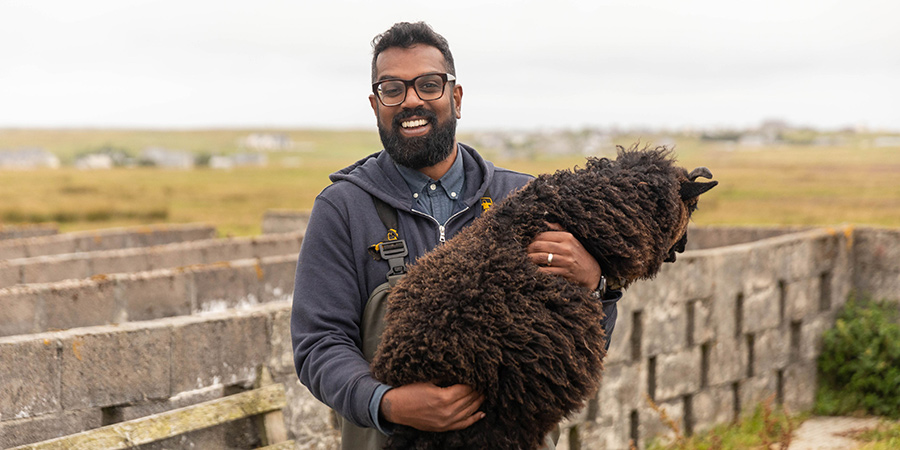 Romesh Ranganathan returns with a new edition of his travelogue, in which he visits Scotland.
The BBC says: "Everyone Romesh has ever met has told him how amazing the Scottish islands are - but nobody he knows has actually ever been there. Now, in a year when travel abroad has been all but forbidden, he is heading to the Hebrides to find out if you can really have a proper adventure so close to home, spending a week visiting the Islands of Skye, Harris and Lewis.
"Guiding him through the journey will be Donald MacSween, or Sweeney to his friends, a local crofter from the far North of Lewis - a place that lies as far north as Greenland.
"During their trip Sweeney will show Romesh the spectacular rugged beauty of the islands and what at first glance look like Caribbean sandy beaches (but turn out to be utterly freezing). Rom will try his hand at the Highlands Games and try to avoid feeling up a sheep's testicles during a day spent on Sweeney's farm. Along the way there will be a trip to the remote island of St Kilda - four hours out across the open Atlantic - and a chaotic afternoon spent with local band Peat and Diesel, the biggest thing to hit the Western Isles for decades.
"But it is also a trip full of surprises - Rom will find a community that is at times uncomfortable with the sheer number of people now visiting the islands and find out why its people are having to fight so hard to preserve their local culture."
Being Bridget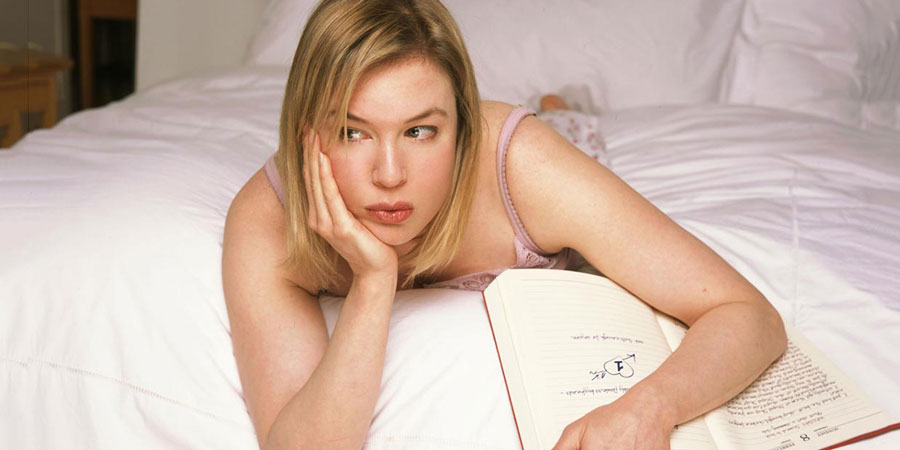 A documentary about Helen Fielding's comic literary creation, Bridget Jones.
The BBC says: "It's 25 years since Bridget Jones made her first appearance - in a newspaper column detailing her rocky relationships with men, booze, fags... and knicker elastic. One of the defining figures of the 1990s, Helen Fielding's comic creation was an instant cultural phenomenon. Now, a quarter of a century later, BBC Two celebrates Bridget Jones and the legacy of Helen Fielding's character."
---
Meanwhile on CBBC, panel show The Dog Ate My Homework is due to return for a festive special, and on CBeebies Justin Fletcher will front a special of his sketch show GiggleQuiz.
Also on BBC One this Christmas, the brand new family-friendly animation Zog And The Flying Doctors, narrated by Lenny Henry, will be broadcast.
Other major shows in the BBC's schedule include Doctor Who, Call The Midwife, His Dark Materials, Strictly, Mary Berry Saves Christmas, The Repair Shop At Christmas and various MasterChef specials.
Charlotte Moore from the BBC says: "It's never felt more important to help bring the country together to share, to laugh and to celebrate the festive season on the BBC. Let's face it, it's been a difficult year, unlike any other, so we've pulled out all the stops this Christmas to keep people entertained and bring comfort and joy when we need it most, with a range of unmissable programmes across our channels and BBC iPlayer. We'll provide laugher with new comedy and entertainment shows, escapism with riveting new drama and natural history, heart and warmth with special episodes of your favourite shows, and companionship from many of the nation's biggest stars. There's something for everyone and as always it promises to be a very special time of the year on the BBC. There's really no need to go anywhere else this Christmas!"
Exact broadcast details for each show will be revealed in December.
Share this page