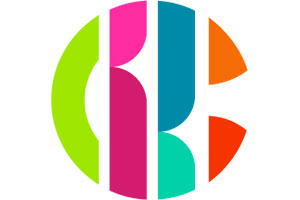 Details
CBBC - Children's BBC - started as a programming strand on BBC1 in 1985. From 1998 it also aired as CBBC Choice (later CBBC On Choice) on BBC Three forerunner BBC Choice.
2002 saw the launch of this dedicated channel, often referred to as 'the CBBC Channel' to distinguish it from the programming strands on BBC One and Two. In late 2012 those strands ended on One and Two for the last time.
Much of CBBC's programming is light drama, but comedies include the multi-award-winning sketch show Horrible Histories.
CBBC is part of the BBC network.
See also:
BBC Asian Network
,
BBC Choice
,
BBC Four
,
BBC HD
,
BBC Home Service
,
BBC Light Programme
,
BBC Local Radio
,
BBC National Programme
,
BBC One
,
BBC One HD
,
BBC One Scotland
,
BBC One Wales
,
BBC Radio 1
,
BBC Radio 2
,
BBC Radio 3
,
BBC Radio 4
,
BBC Radio 4 Extra
,
BBC Radio 5 (Old)
,
BBC Radio 5 Live
,
BBC Radio 7
,
BBC Radio Scotland
,
BBC Radio Wales
,
BBC Regional Programme
,
BBC Three
,
BBC Three (online)
,
BBC Two
,
BBC Two Scotland
,
BBC Two Wales
,
BBC World Service
,
CBeebies
.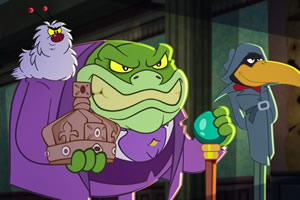 Episode 19 - Sinister Mouse
There's double trouble when an evil version of Danger Mouse escapes from a parallel dimension and joins forces with Baron Greenback.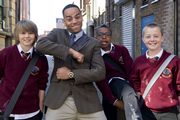 Series 1, Episode 8 - Quiz
Nathan drags Josh onto the useless school quiz team to teach him how to stick at something. But Josh realises to his delight that him not knowing any answers will only make Nathan look bad.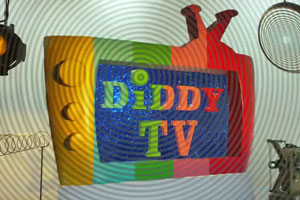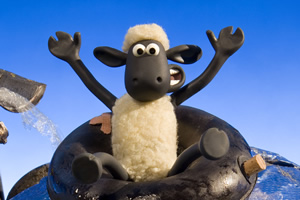 Series 1, Episode 17 - Fetching
With Bitzer head over tails in love with a local lass, can Shaun keep the flock in order?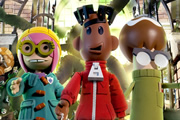 Series 1, Episode 8 - Health & Safety
Forced to watch a grotty old 1970s health and safety film during the school's annual 'Safety Week', Mitchell, Becky and Templeton find themselves trapped inside the movie!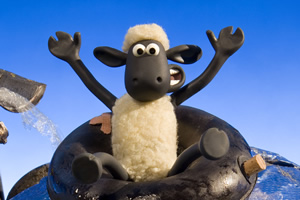 Series 1, Episode 18 - Mountains Out Of Molehills
With the flock in a dancing mood, not even a molehill can spoil their fun... or can it?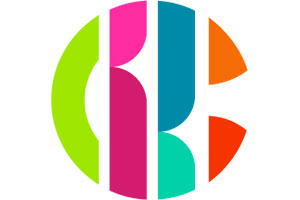 CBBC series based on the popular Beano comic character Dennis and his dog, Gnasher.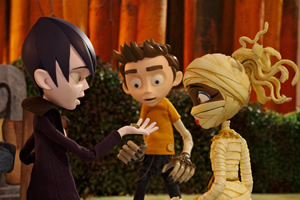 Episode 21 - Blood Is Thicker Than Water
Desperate to be a true vampire, Resus makes a wish at a wishing well, only to find out that the wishing well is evil and his parents are now normals! Can he reverse his wish before the Negatives are banished from Scream Street forever.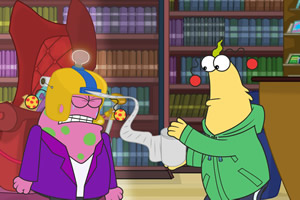 Episode 22 - A Novel Idea
Tired from shopping, Zag decides he needs to sit down, but the only seat available is reserved for authors to sign books - so Zag decides to write a book.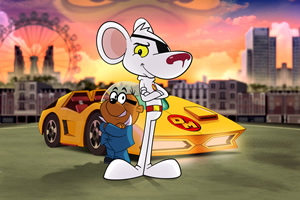 Episode 42 - The Confidence Trick
Danger Mouse's confidence take a hit when The Baron steals it to invigorate his shy daughter and create a criminal mastermind!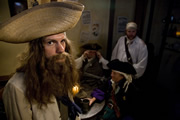 Series 1, Episode 13
A lazy aristocrat invents the sandwich, the Romans host their own revolting cookery show, and William Shakespeare is haunted by the ghost of King Richard III.
Original programming
According to our database CBBC has premiered 44 original British comedy programmes.
Recent news
Tuesday 4th October 2016
CBBC is to air a new comedy series starring famous Beano character Dennis The Menace. Dennis & Gnasher Unleashed will see the character rendered in CGI for the first time.
Thursday 21st July 2016
CBBC is to air The Zoo, a documentary series in which animals from a zoo are given comedy voices and computer-generated moving mouths.