CBBC
CBBC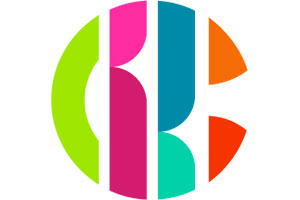 Details
CBBC - Children's BBC - started as a programming strand on BBC1 in 1985. From 1998 it also aired as CBBC Choice (later CBBC On Choice) on BBC Three forerunner BBC Choice.
2002 saw the launch of this dedicated channel, often referred to as 'the CBBC Channel' to distinguish it from the programming strands on BBC One and Two. In late 2012 those strands ended on One and Two for the last time.
Much of CBBC's programming is light drama, but comedies include the multi-award-winning sketch show Horrible Histories. Website
CBBC is part of the BBC network.
Other BBC channels: BBC Asian Network, BBC Choice, BBC Forces Programme, BBC Four, BBC General Forces Programme, BBC HD, BBC Home Service, BBC Light Programme, BBC Local Radio, BBC National Programme, BBC One, BBC One HD, BBC One Scotland, BBC One Wales, BBC Radio 1, BBC Radio 2, BBC Radio 3, BBC Radio 4, BBC Radio 4 Extra, BBC Radio 5, BBC Radio 5 Live, BBC Radio 7, BBC Radio Scotland, BBC Radio Wales, BBC Regional Programme, BBC Third Programme, BBC Three, BBC Three (Online), BBC Two, BBC Two Scotland, BBC Two Wales, BBC World Service, CBeebies
New formats in development
Help celebrate and promote British comedy by donating to fund more content and functionality. BCG Supporters get extra features in return, including details on pilot projects.
Find out more
Already a donor?
Sign in
Latest CBBC news stories