Pandemonium on BBC1
Pandemonium sitcom coming to BBC One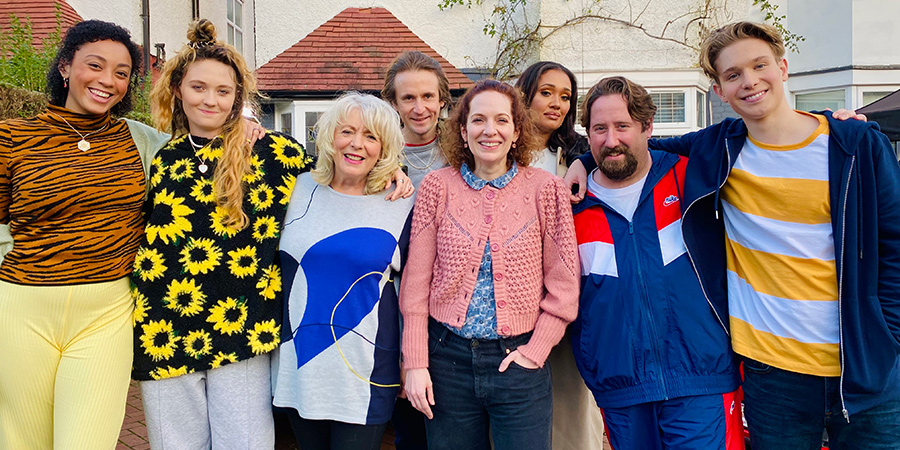 Pandemonium, a sitcom starring Katherine Parkinson, Jim Howick, Alison Steadman and Tom Basden is coming to BBC One this Christmas.
The one-off episode focuses on a family who decide to travel to Margate to have their summer holiday in December.
The BBC explains: "2020 has been an absolute nightmare for the Jessop family (amongst others). Having seen their finances and future plans devastated, they've also had to abandon their holiday of a lifetime to California. With family morale at an all-time low, the Jessops decide they're going to have their summer holiday after all, even if it means doing it in December. In Margate.
"All filmed by their youngest son, Pandemonium charts the Jessops' last, dogged attempt at some quality family time in 2020, despite the best efforts of a global pandemic to pull them apart."
The IT Crowd's Katherine Parkinson and Ghosts star Jim Howick lead as married couple Rachel and Paul.
Comedy veteran Alison Steadman (pictured) takes on the role of grandmother Sue, with Plebs co-creator Tom Basden - who has also written the script for Pandemonium - as Robin. Tori Allen-Martin plays Cherry.
Pandemonium will be broadcast on BBC One this December.
The comedy is one of a number of new specials the BBC has revealed today. See more of BBC's Christmas comedy highlights 2020
---
For updates, click the button below.
Share this page
This story was updated on 1st December to add an image