Best reviewed Edinburgh Fringe shows 2013
The Edinburgh Fringe Festival 2013 is done and dusted. The venues have packed away, the posters have been ripped down and the streets washed. After the struggle of 2012, the key venues have reported really encouraging growths in ticket sales this year, and feedback about the free shows has never been better.
But what were the best shows? Well, whichever made you laugh the most, obviously. Comedy is an art; highly subjective, and what made you breathless with laughter could have left your best friend - or a reviewer - far less thrilled, to say the least.
However, just for a bit of fun, we thought it'd be interesting to see which shows got the best critical reception throughout the month: the productions that received more than 10 four or five star ratings.
British Comedy Guide is uniquely placed to do this because, believing that audiences shouldn't form opinions based on just one review, we've collected up over 3,500 reviews from nearly 70 publications to enhance to our 1,400+ show listings.
Click on the name to see full details and all the reviews for that show.
---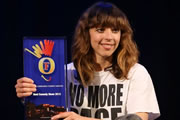 Bridget Christie
This show about feminism wasn't just a hit with the Edinburgh Comedy Award judges (who named A Bic for Her 'Best Show 2013'); the press critics loved it too. See Christie's listing for a huge swathe of glowing four and five star reviews.
---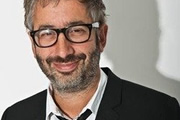 David Baddiel
David Baddiel, in his first full Edinburgh show for 15 years, talked about the subject of fame - with lots of name dropping. It sounds self-indulgent, but was actually very funny, scoring a solid four stars from all the major publications.
---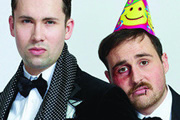 Max & Ivan
Sketch double-act Max & Ivan debuted their unique brand of narrative comedy at the festival in 2011, and the general consensus is this year's school reunion based show was their best yet. The duo also masterminded The Wrestling II which scored a rare 5 stars from Chortle.
---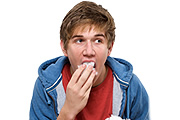 Bo Burnham
American YouTube star Bo Burnham was back at the Fringe for the first time since his wildly praised 2010 total sell-out show. Surely he couldn't live up to the hype? Well, the double digit number of four and five star reviews he collected this time suggests he very much did.
---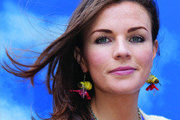 Aisling Bea
Bea won new act competition So You Think You're Funny? last year, and as you can see from the string of four and five star reviews on her show's listing, her debut hour in 2013 was definitely a hit with the critics. The Edinburgh Comedy Awards judges loved her too.
---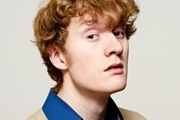 James Acaster
The Evening Standard's Bruce Dessau, Time Out's Ben Williams, The Telegraph's Mark Monahan, London Is Funny's Paul Fleckney and The List's Brian Donaldson were amongst the well-known critcs that gave the low-key James Acaster solid four star ratings for his show this year.
---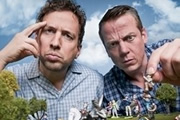 Pajama Men
American sketch duo The Pajama Men (aka Mark Chavez and Shenoah Allen) have firmly established themselves as Fringe favourites. Their latest show pleased the likes of The Scotsman and The Times and, perhaps most notably, Fest - who are well known for holding back their five star rating.
---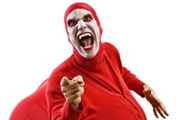 Red Bastard
BCG readers will already be aware that Eric Davis in the form of Red Bastard turned out to be a 'marmite' act - to the extent his show achieved a 'review rainbow' (getting everything from a 1* to 5*). As evidenced by his place in this list however, the praise far outweighed the criticism - further underlining why you need to seek out multiple review sources to get a fair opinion.
---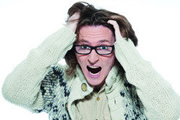 Ed Byrne
Mock The Week regular Ed Bryne is now 'embracing middle age with open arms'. His show Roaring Forties hit the funny bone of reviewers both young and old, with every review awarding four stars or above.
---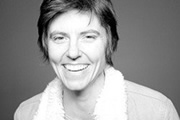 Tig Notaro
Tig Notaro presented her Boyish-Girl Interrupted show at the festival this year - her UK debut. The American comedian, who was diagnosed with breast cancer last year, had audiences "eating out of the palm of her hand" according to The Telegraph.
---
Narrowly missing inclusion on the list, with more than 8 four and five star reviews were: Brett Goldstein, Knightmare Live, Liam Williams, Richard Herring, Sara Pascoe, David O'Doherty, Gary Delaney, Mark Thomas and Seann Walsh.
We're aware that seeking such critical consensus is more than a little imprecise, of course.
Some critics are more experienced than others, or can simply be in good or bad moods. Ultimately art does not stand up to scientific analysis, and undoubtedly some of the funniest shows of the 2013 Fringe simply didn't get seen by enough critics. Reviewers - and thus our raw data - favour seeing established acts, and those to have already gained high ratings from other critics.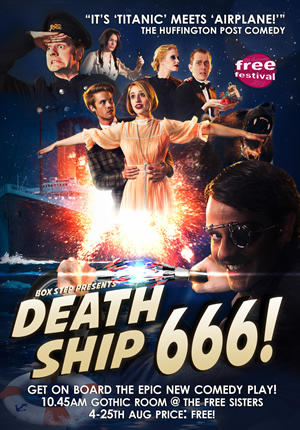 Demonstrating this, Alexei Sayle, Austentatious, Joseph Morpurgo and Death Ship 666 (pictured) didn't get as many reviews as other acts, but were ALL four or five stars - an impressive feat by anyone's standards.
Debate continues on the merits of Fringe reviews and the validity of star ratings (see Chortle's blog post). It is, after all, a rather crude way of boiling down a nuanced critical commentary into a number - but for now we're stuck with the system.
If you're an act reading this that hasn't featured - just ask yourself: Did you have a good time? Did you make people laugh? That's the true spirit of the Fringe.
All online Fringe press is listed on this site so please feel free to browse through our listings and form your own conclusions.
Countless hours of work have gone into compiling the data to create this page. British Comedy Guide would like to thank comedian and data-analyst Gareth Morinan for his spreadsheet expertise and statistical knowledge, and Ian Wolf who did a sterling job of scouring the web to locate most of the reviews (Ian's thoughts).
We'll be doing it all again in 2014... so see you there next year!
Want to see how another show did? Just search for it!
The list on this page was compiled using all the comedy-related reviews discovered by BCG - 3,549 in total, from 67 publications. Reviews not published online are not included. The top 10 list is simply the ten shows that collected up more than 10 reviews of a four star rating or higher.