Thoughts on the 2013 Edinburgh Fringe reviews
Ian Wolf, who collected most of the Edinburgh Fringe 2013 reviews for British Comedy Guide, shares his thoughts on this year's events...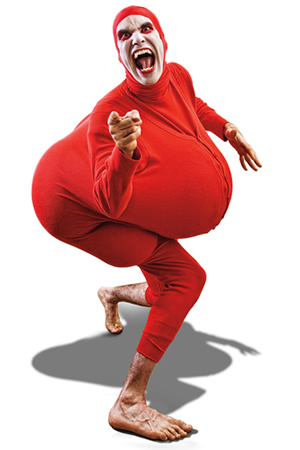 Unable to attend the Fringe in person this year, I've been left with nothing other than the opinions of others to gauge the quality of different shows and individual performers: something I see a lot of in my yearly task of going through a vast number of websites, collecting every review I can find, good and bad, and recording them on BCG for all to see.
By going through all this data we can see just how diverse and polarising some acts can be. The "rainbow review", in which a performer gets a 5 star, 4 star, 3 star, 2 star and 1 star review is a pleasing sight. It highlights just how subjective comedy is, how different critics waver, and how different performances can vary, too - and above all, any act that can attract such a range of emotional responses is worth seeing. I for one would rather see an act with both 5 star and 1 star reviews than one with a full board of 3 stars.
We discovered three rainbow shows this year. Kubrick3, KelFi & FiKel and, most interestingly of all, American Eric Davis as Red Bastard (pictured), who was the first to get there. While his smattering of 1 star and 2 star ratings dragged his average down, eight 5 star reviews, three 4 star reviews and one 4.5 star review actually pushed him to a greater average than any of the acts nominated for the Edinburgh Comedy Award.
Reviews themselves can infuriate on occasion. Some critics were so cautious that they refused to settle on exact star ratings. A review of Tony Law published by One4Review says "3 star (+1 for audience reaction)". What does that mean? Is it 3 stars or 4 stars? Should it be listed as 3.5 stars? Is the audience now to be considered a wholly separate entity from the performance? In which case, what is the point of live comedy at all - should we all just stay at home and watch Live At The Apollo?
Even worse was Edinburgh Festivals, who rated John Gordillo as "Somewhere between 3 and 5 stars". Are they unaware of the number four?
Then there was the predictable lack of coverage for lesser-known acts. One notable example was Matt Okine. Before being announced as an Edinburgh Comedy Award Best Newcomer nominee, he only had six reviews. Neither The Guardian nor The Arts Desk even saw him in Edinburgh, only reviewing his act when he travelled to London to perform at the Soho Theatre.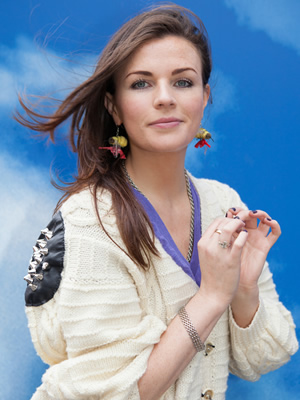 So let's turn specifically to the average star ratings of the Edinburgh Comedy Awards nominees. Out of the seven candidates for the main award, eventual winner Bridget Christie was the performer with the highest average score, being the only one with a rating higher than 4 (Carl Donnelly was second with exactly 4).
I think it safe to say we all secretly knew that Christie was going to win. She was the clear favourite with a string of 5 star reviews. The only female on the list (with a show about feminism, no less), she received more reviews than any of the other performers. Incidentally, I do approve of the comments made on Twitter by The Huffington Post's Andrea Mann, who said: "I do hope news outlets will now start referring to Stewart Lee as 'Bridget Christie's husband'".
Awards-wise, what is perhaps more interesting is the newcomer shortlist. The winner was John Kearns, but critics - going by star ratings - passed a different judgement. Kearns ranked third out of the five candidates; it was Aisling Bea (pictured) who scored the highest average.
Going by the statistics, I am of the belief that while Kearns no doubt put on a good show, Bea was perhaps robbed. We should really have been looking at the Fringe's first all-female winning line-up: Christie, Bea and Truscott - but it was not to be...
See also: Top reviewed shows