Radio Times poll results
Mrs Brown's Boys named best sitcom since 2000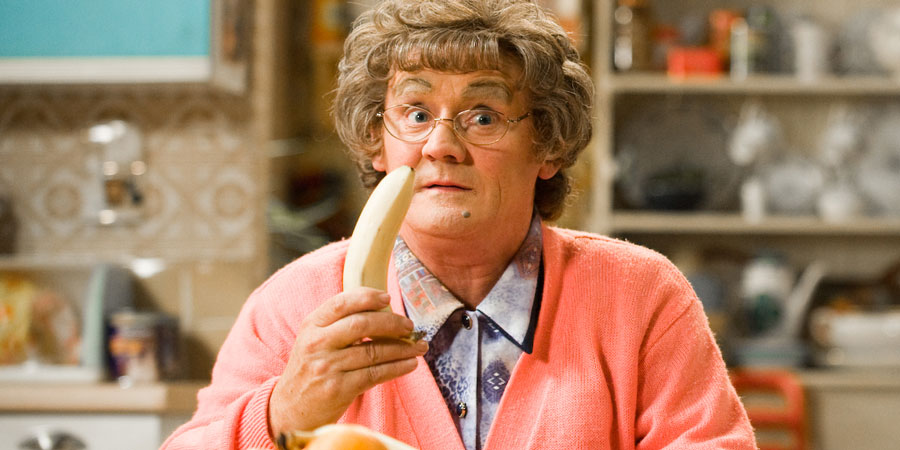 Mrs Brown's Boys has come first in a poll asking the public to name the best British TV sitcom launched since the year 2000.
The Radio Times vote asked viewers to place their vote from a shortlist of 40 shows. The magazine has now announced that Brendan O'Carroll's sitcom has come out ahead of all rivals, including The Office and Car Share.
O'Carroll, the creator, writer and star of the BBC One comedy, says: "It vindicates the fans' belief in the show. They have kept us on the air - it certainly wasn't the reviewers. There is an audience out there that comedy forgot - that Are You Being Served? audience has been left behind. Us winning this award proves that."
At the end of a recent live-broadcast episode, his character, the titular Agnes Brown, spoke to the camera to highlight the enjoyment people get from sitcoms: "If you ever feel lonely or a bit down, turn on the television and flick to comedy. Have yourself a good laugh: from Dad's Army to Fawlty Towers, Only Fools And Horses. We'll be there. You can depend on that."
The show is due to return for a new episode in December. The star also tells the magazine: "I'm meant to be writing the Christmas special but I can't stop watching all the stupid things Donald Trump is doing."
Other shows in the top 10 include Graham Linehan shows Count Arthur Strong and The IT Crowd; and Raised By Wolves, the sitcom recently cancelled by Channel 4.
Of the top 20, the BBC is home to 11 of the shows; Channel 4 to 7 of them; with ITV and Sky getting one show each. Only five of the top 20 selected shows are studio audience sitcoms filmed in front of a live audience, perhaps due to the paucity of the format and its under-representation in the original shortlist.
Top 20
Here are the top 20 sitcoms in the poll, with the listings magazine's comments about each programme from the original shortlist.
1.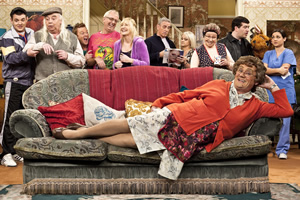 Mrs Brown's Boys
Critics hate it. A lot of viewers agree. But millions more get bigger belly laughs from Brendan O'Carroll's rude theatrical romp than any other television show this decade.
2.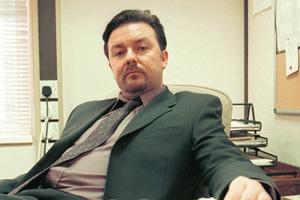 The Office
Perfect from episode one and influential for years afterwards, Ricky Gervais and Stephen Merchant's understated masterpiece was the first classic of the century.
3.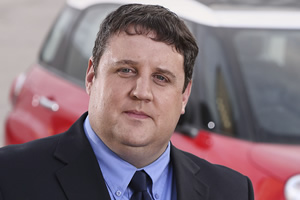 Peter Kay's Car Share
A sublime comeback for Kay after years away from our screens. He and the previously unknown Sian Gibson had unbeatable chemistry as two carpooling colleagues who might just love each other.
4.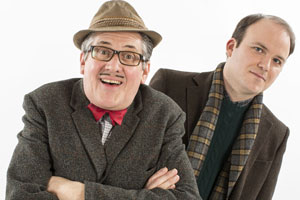 Count Arthur Strong
Steve Delaney remains fully, brilliantly immersed in a creation that was a cult Radio 4 hit - but the wider palette of television gives his wonky old music-hall entertainer new warmth.
5.
The IT Crowd
A colourful parade of silliness from sitcom master Graham Linehan, starring Chris O'Dowd, Richard Ayoade and Katherine Parkinson as a team of geeks with no idea how anything works, let alone computers.
6.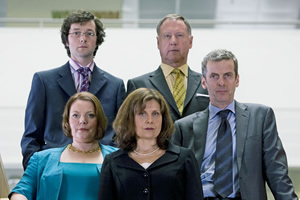 The Thick Of It
Armando Iannucci's documentary-style farce nailed the madness of letting spin doctors and media managers control politicians. It's not his fault real politics has now become even more absurd.
7.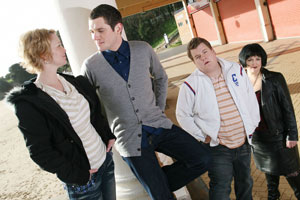 Gavin & Stacey
Ruth Jones and James Corden put BBC3 on the comedy map with their beautifully open-hearted tale of two families - from Billericay and Barry Island - becoming one fabulously eccentric clan.
8.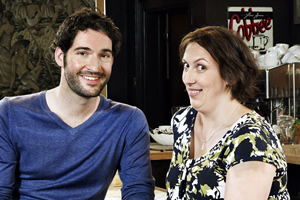 Miranda
Miranda Hart made herself a superstar by reviving live-audience sitcom - with a broken fourth wall, a smidge of romance and an awful lot of tripping over hatstands. Such fun!
9.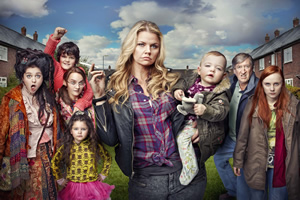 Raised By Wolves
Writers Caroline and Caitlin Moran draw on their own pasts as freewheeling, home-schooled sisters to create comedy's coolest new gang: a sprawling, smart working-class family in Wolverhampton.
10.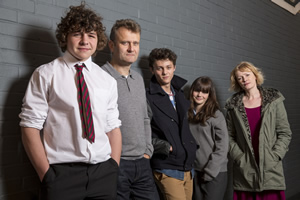 Outnumbered
The family sitcom was brought right up to date by a naturalistic, almost bleak portrait of nice middle-class parents (Hugh Dennis and Claire Skinner) utterly failing to control three kids hellbent on bedlam.
11.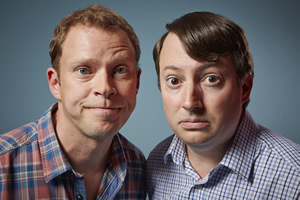 Peep Show
What goes on in single men's heads? Hearing Jez and Mark (Robert Webb and David Mitchell) think gave us the answer in gross detail. Beneath that gimmick were rock-solid scripts.
12.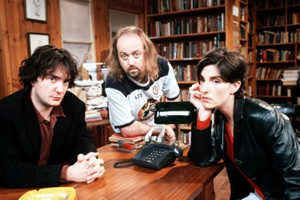 Black Books
Don't enter Bernard Black's domain if you want good customer service, or even a book... Dylan Moran played one of TV's worst misanthropes in a shop-com with a gleefully absurdist bent.
13.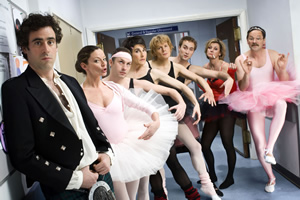 Green Wing
A mash-up of sketch show, sitcom and some sort of surreal ballet, with Stephen Mangan and future Doctor Who star Michelle Gomez among the medics in need of urgent attention themselves.
14.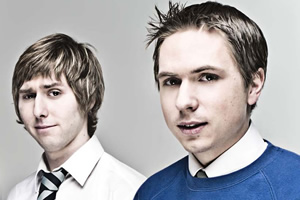 The Inbetweeners
The ultimate in teenagers behaving badly. A gang of boys who weren't nerds, but certainly weren't cool either, constantly trying to ascend the social ladder and get girls, but failing horribly every single time.
15.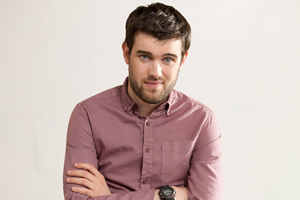 Bad Education
Would you let Jack Whitehall educate your kids? He ripped up the school rules as feckless teacher Alfie Wickers, in three thoroughly delinquent series and a naughty film spin-off.
16.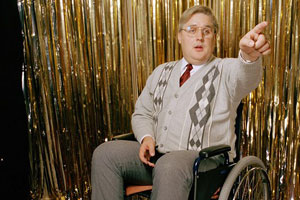 Peter Kay's Phoenix Nights
Kay shot straight into the television comedy A-list with his observation of the pettiness, delusions and eccentricities swirling around a working men's club full of knackered showmen.
17.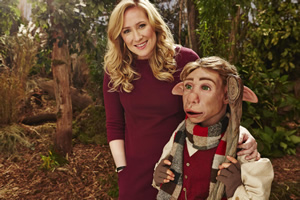 Yonderland
Kids and adults can rarely enjoy the same show on the same level. But this gorgeous Python-esque fantasy from the Horrible Histories gang - and their puppet friends - was a joy for the whole family.
18.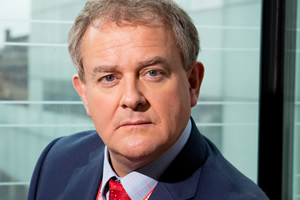 Twenty Twelve and W1A
Set among Olympics organisers and then the BBC itself, this mock-doc was a horribly accurate portrait of modern working life: meetings, mix-ups, stupid buzzwords and some very stupid people.
19.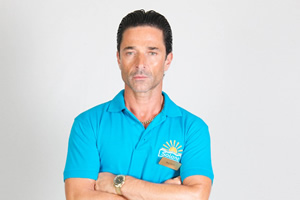 Benidorm
Holiday-makers return year after year to the Solana all-inclusive resort in Spain - as do audiences to ITV's cheeky, sassy, award-winning ensemble farce about Brits behaving badly.
20.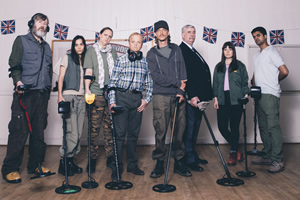 Detectorists
The subtlest show on the list. Toby Jones and writer Mackenzie Crook played two pals trying and failing to dodge adult responsibilities by hunting treasure in the grey-green Essex countryside.
---
More details about the poll can be found in the new issue of Radio Times, which is in shops today.
Share this page