BBC's Landmark Sitcom Season
BBC releases full details on Landmark Sitcom Season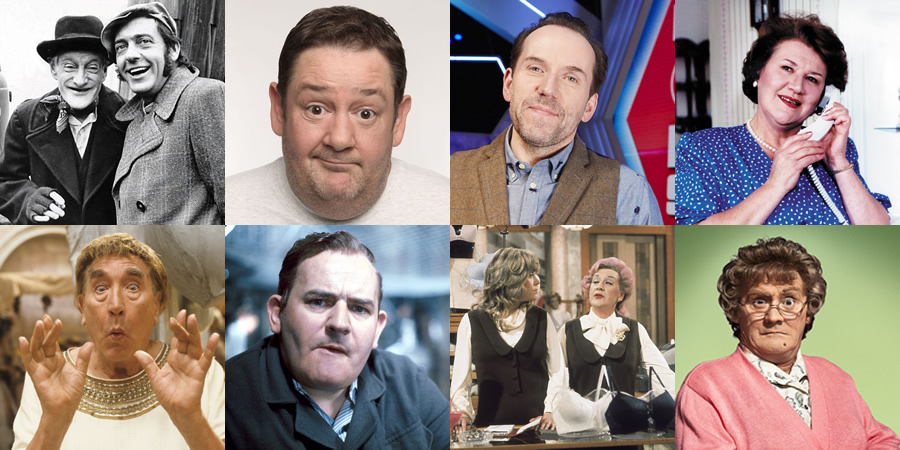 The BBC has released further details of its Landmark Sitcom Season.
Today's launch confirms there will be new episodes of Porridge, Keeping Up Appearances and Up Pompeii!, plus a number of other shows, including five new pilots for BBC Two, a panel show, and a documentary.
Commissioned to mark 60 years since Hancock's Half Hour started on BBC Television, the Landmark Sitcom Season will consist of various new comedy programmes on BBC One, BBC Two and BBC Four. The aim is to "celebrate the heritage and legacy of BBC comedy by revisiting some of Britain's iconic sitcoms alongside launching brand new comedy shows".
BBC commissioner Shane Allen explains: "The British sitcom is a huge part of our national identity and cultural heritage. This season is about celebrating the BBC's rich legacy at a time when British comedy is as popular as ever.
"Classic comedy is evergreen, as we know from the eight million people who watch Still Open All Hours; our audiences have deep affection and nostalgia for iconic shows. Alongside the celebration of key comedies through homage, rediscovery and revivals involving established and new talent, we'll also be making a raft of new sitcoms to complement them, and boost the BBC's commitment to nurturing the hits of tomorrow."
BBC executive Charlotte Moore adds: "Comedy has such a wonderful, rich tradition on the BBC, and I'm committed to continuing that across all the channels. The Landmark Sitcom Season will celebrate our very British sense of humour by re-imagining hits of the past and giving a platform for new talent."
The Landmark Sitcom Season will broadcast in the autumn. Here is a list of all the shows involved:
Porridge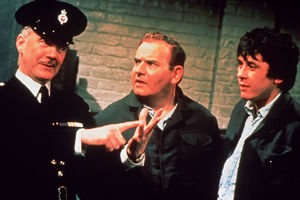 The classic prison sitcom returns nearly 40 years after Norman Stanley Fletcher served his time. The legendary Dick Clement and Ian La Frenais, who created the 1970s series, are writing the one-off special episode, which sees Fletch's grandson, also known as Fletch, imprisoned for a series of cyber-crimes.
Fletch finds himself beholden to prison bad boy Richie Weeks and forced to use his hacking skills to get Weeks off the hook. The problem being that wily prison officer Meekie has got his beady eye on Fletch - he knows a wrong 'un when he sees one.
No casting details have yet been announced for this project, but we now know it'll be produced by Richard Webb (The Kennedys) and directed by Dominic Brigstocke (Green Wing).
Up Pompeii!
The Frankie Howerd vehicle, which ran during 1969 and 1970, is to return for a new episode. The script is being written by Paul Minett and Brian Leveson, who also wrote the LWT 1991 revival Further Up Pompeii.
There are no details yet on who is taking up the daunting task of playing Howerd's character, Lurcio, in the new Up Pompeii!.
Young Hyacinth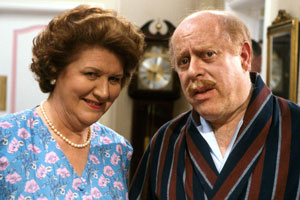 Last month it was revealed that Keeping Up Appearances is the BBC's most exported sitcom. Now, creator Roy Clarke has written a one-off prequel called Young Hyacinth.
The BBC says: "In the programme, set in the late 1950s, Hyacinth has an instinctive urge to take charge once she, her sisters and her father are left by their mother, Daddy's wife (don't ask for the marriage certificate). As the elder of the sisters, her style is bossy and fussy, but Daisy, Violet and Rose all know how much worse things would be without her. Hyacinth is an alpha female. Get used to it."
Are You Being Served?
As previously reported, a new episode of Jeremy Lloyd and David Croft's classic shop sitcom has been filmed. Written by Benidorm's Derren Litten, the new cast includes Jason Watkins as Mr Humphries; Sherrie Hewson as Mrs Slocombe; John Challis as Captain Peacock; and Roy Barraclough as Mr Grainger.
The episode is set in 1988 and sees a new Young Mr Grace determined to drag Grace Brothers into, well, 1988, but he has a problem on his hands. Mr Humphries, Captain Peacock, Mr Rumbold and Mrs Slocombe all seem to be stuck in another era. A new member of staff, Mr Conway, joins the team - but will he help shake things up or will he just put a pussy among the pigeons?
New On Two
A series of five brand new sitcom pilots. Only two of the five comedies have been confirmed so far, as follows:
Home From Home, a sitcom about a family man who has long cherished the dream of buying a lodge in the Lake District. Played by Johnny Vegas, when the character finally achieves his ambition, the years of scrimping and saving all feel worth it, but that's until he meets the neighbours. The BBC hints: "Just be careful what you wish for!"
Motherland is a show all about navigating the trials and traumas of middle-class motherhood, and is written by Father Ted creator Graham Linehan alongside Helen Linehan, plus Dead Boss writers Sharon Horgan and Holly Walsh.
We Love Sitcom
A new BBC One panel show hosted by Ben Miller. We Love Sitcom will "look at the different generations of sitcoms and feature familiar faces from the comedy world".
The Lost Sitcoms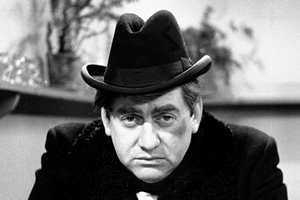 Re-creations of Hancock's Half Hour, Till Death Us Do Part and Steptoe And Son for BBC Four.
Further details on The Lost Sitcoms
British Sitcom: 60 Years Of Laughing At Ourselves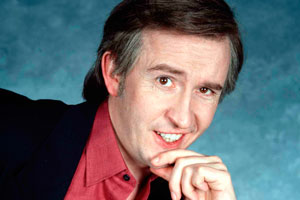 A BBC Four documentary that looks at the social and political context from which our favourite sitcoms grew. The film will also show clips from the nation's most loved sitcoms and provide insight from those who made them, including Steve Coogan, James Corden and Richard Curtis. More information
Mrs Brown's Boys Live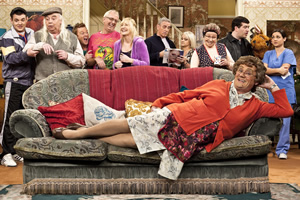 Brendan O' Carroll's multi-award-winning "comedy phenomenon" Mrs Brown's Boys will return for an episode that is broadcast live from the studio. The BBC says: "Mammy's back and anything could happen!"
---
All of the revived comedy programmes are being described as "one-off specials", but much like the original 2013 Still Open All Hours special, full series commissions are likely if the programmes prove popular with audiences. The New On Two comedies are formally considered as pilots for new series.
The Landmark Sitcom Season is expected to be timed to be shown in the autumn.
Share this page
Since this story was published, the BBC also announced that a new episode of
Goodnight Sweetheart
will form part of the season.
Story
This story was also updated in July to reflect that the season will now be shown in September rather than July.