BBC4
BBC Four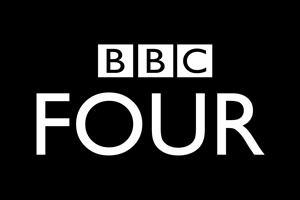 Details
Launched in 2002, BBC Four is the most high-brow of the BBC TV channels. Having replaced BBC Knowledge (launched in 1999), it is available on all digital platforms. BBC Four exists to provide alternatives to the programmes on mainstream TV and thus the comedies found on this channel tend to be quite niche in scope. As BBC Four is focused on arts and factual series, it does not have much room for comedy - however, so far, it has managed to achieve a very high hit rate. The Thick Of It and Lead Balloon both started life on this channel. Website
BBC Four is part of the BBC network.
Other BBC channels: BBC Asian Network, BBC Choice, BBC Forces Programme, BBC General Forces Programme, BBC HD, BBC Home Service, BBC Light Programme, BBC Local Radio, BBC National Programme, BBC One, BBC One HD, BBC One Scotland, BBC One Wales, BBC Radio 1, BBC Radio 2, BBC Radio 3, BBC Radio 4, BBC Radio 4 Extra, BBC Radio 5 (Old), BBC Radio 5 Live, BBC Radio 7, BBC Radio Scotland, BBC Radio Wales, BBC Regional Programme, BBC Third Programme, BBC Three, BBC Three (Online), BBC Two, BBC Two Scotland, BBC Two Wales, BBC World Service, CBBC, CBeebies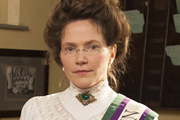 Series 1, Episode 3
When iconic suffrage movement leader Emmeline Pankhurst stops in Banbury to visit the group, not all turns out as expected. Except in the eyes of Helen, who it seems is no stranger to Ms Pankhurst...
Current BBC Four comedies
Latest BBC Four news stories