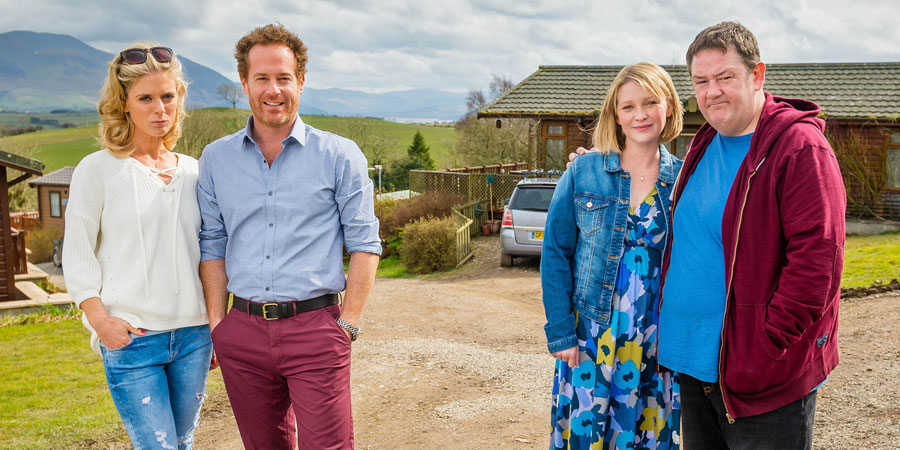 Some other comedies also have this name.
Genre

Sitcom

Broadcast

Channel

Episodes

1 Pilot

Starring

Johnny Vegas, Joanna Page, Emilia Fox, Adam James, Oscar Kennedy, Harvey Chaisty, Phoebe Campbell, Pearce Quigley and others

Writers

Producers
Neil Hackett and his wife Fiona finally achieve their long cherished dream of buying a lodge in the Lake District. Their 'traditional' lodge at Lake View Holiday Park means everything to them, the years of scrimping and saving all now feel worth it. That is until they wake up the next morning to discover their neighbours, the Dillons, Robert and Penny.
The Dillons are effortlessly superior in every way. Fiona enjoys the chance to make friends with her neighbours at a 'getting to know you' barbecue, but Neil is less convinced. When night falls and the sangria flows the atmosphere goes from promising to catastrophic when Neil commits the ultimate faux pas.
Use the menu bar above to access more pages.