BBC confirm Jessica Hynes's suffragette sitcom
BBC confirm Jessica Hynes's suffragette sitcom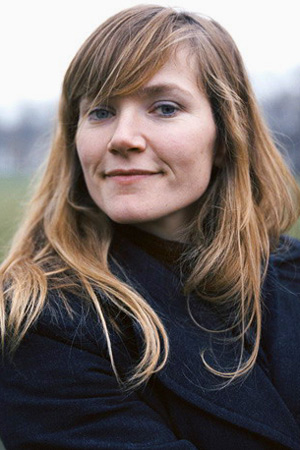 The BBC has confirmed details for Jessica Hynes's new sitcom project, a three-part series for BBC Four.
A period comedy, Up The Women is set in 1910 as the suffrage movement begins to gain popular momentum nationwide.
The comedy series will be recorded at BBC Television Centre in front of a live audience early next month - making it one of the last programmes to do so, until the site's extensive redevelopment is completed over the next two years.
Tickets are available now via our free tickets page, following a model used most recently by Mrs Brown's Boys in inviting a full audience to both the dress rehearsal (3:30pm) and the main evening performance (7pm) on each day of recording.
The series is described as follows: "It's 1910 and we're in Banbury church hall at the Banbury Intricate Craft Circle. Margaret has been to London and discovered the Women's Suffrage movement so she decides they need to set up their own movement and The Banbury Intricate Craft Circle becomes the hilariously ineffectual Banbury Intricate Craft Circle politely request women's Suffrage."
Hynes has written Up The Women and will star in the show alongside Rebecca Front (The Thick Of It), Judy Parfitt (The Bleak Old Shop Of Stuff) and Vicki Pepperdine (Getting On).
Christine Gernon, whose previous credits range from One Foot In The Grave to Gavin & Stacey and 2012 hit Hebburn, has been lined up to direct the production, which is a joint project between the BBC and Baby Cow Productions. Gernon has previously recorded both dress rehearsal and evening performance for each episode of 1997's Get Well Soon.
Due for broadcast later this year, Up The Women will be BBC Four's first ever studio sitcom. The channel has previously launched single camera comedies including Lead Balloon, Twenty Twelve, The Thick Of It, Freezing and Bob Servant Independent. It has also recently commissioned Quick Cuts for later this year, a semi-improvised single camera sitcom set in a hairdressing salon.
The series will also feature Adrian Scarborough (Psychoville, Gavin & Stacey), Georgia Groome (Angus, Thongs And Perfect Snogging), Ryan Sampson (After You've Gone) and Sandi Toksvig (The News Quiz).
The BBC's Mark Freeland says: "If I wore a big hat with fruit on it and a hooped skirt, I would laugh them both off. Jessica Hynes has created a wonderful comic world, where over their embroidery, life is about to change for the women of Banbury."
Baby Cow's Henry Normal adds: "It's such an honour to be involved in the filming of one of the last shows to filmed at BBC TV Centre and to be working with Jess Hynes, Mark Freeland, Chris Gernon and the rest of the team."
Rebecca Front can currently be seen starring in Sky Living's The Spa, broadcasting on Thursday nights, whilst Hynes - who rose to stardom via Spaced and played clueless PR executive Siobhan Sharpe in Twenty Twelve last year - recently wrote and starred in Patricia, a 15-minute pilot for Sky Atlantic's Common Ground strand.
This story was edited on Tuesday 20th to add in the quotes from Freeland and Normal.
Share this page