Channel 4 announces Flack, Catastrophe and Sit.com pilots
Channel 4 announces Flack, Catastrophe and Sit.com pilots
Channel 4 has announced three new transmittable pilots to add to its 2014 broadcast slate.
The network's comedy executive, Phil Clarke, says: "The latest batch of pilots spring from a set of witty, clever, knowing scripts that reflect the complexity of modern life. Flack deals with the world of work; Sit.com, family; and Catastrophe, maintaining a relationship. They represent a strand of comedy that I would like to expand on the channel."
Further details on the three shows follow here:
Flack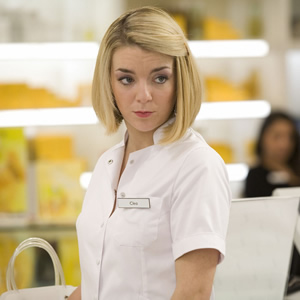 Flack is about 'a modern woman' who is trying to keep her life on track whilst dealing with 'the funny and often fucked up lives' of her PR clients.
However, C4 explains: "It's as much about PR as Rev is about the church - this is about our main heroine trying to fix other people's lives whilst struggling with her own."
The show is written by Oliver Lansley, who has previously written on shows including FM and Whites. He was widely praised for his portrayal of Kenny Everett in BBC Four's biopic The Best Possible Taste.
Stage and TV actor Sheridan Smith (pictured) will star in the lead role.
C4 says: "Flack is a classy, witty, and bold show, where a funny and complex female character's life drives the story and the PR world is the backdrop to that. With Twitter, Facebook, YouTube, the blogosphere and the rampant tabloid press, the next celebrity scandal is never far away and someone has to be there to pick up the pieces."
The comedy, from Hat Trick Productions, is filming now.
Sit.com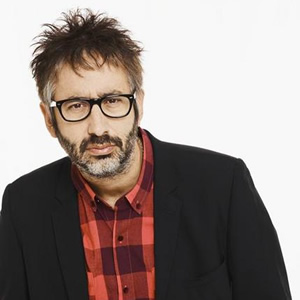 Sit.com, which had previously been revealed, is a single camera comedy pilot written by David Baddiel.
Channel 4 says: "The internet has been well represented on film and TV - The Social Network and Black Mirror have had a big effect on how we view the worldwide web. But, perhaps, the real change the internet has made is in the infiltration of technology into people's lives on a microscopic, domestic, everyday level.
"Sit.com is a traditional family sitcom, but with a twist: it will show the way we live now - on the screen - on the screen."
Baddiel will direct the pilot, which will be filmed in early 2014. It is an Avalon production.
Catastrophe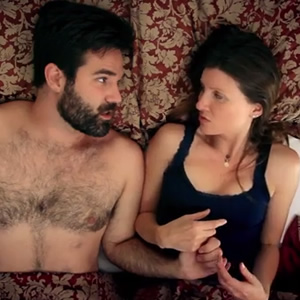 Pulling star Sharon Horgan and American stand-up Rob Delaney will write and star in Catastrophe together.
Horgan, who last year created Dead Boss for BBC Three, has recently been working on Bad Management, a sitcom pilot for the US network ABC. Meanwhile Delaney is perhaps still best known for curating a popular Twitter profile - he now has nearly 1 million followers.
Catastrophe, which will be filmed in the single camera style, is about an Irish woman and an American man who make a bloody mess as they struggle to fall in love in London.
Catastrophe will be filmed in early 2014 by Avalon.
This will not be the first time Horgan and Delaney have worked together. In 2012 they starred in an online sketch together for BBC Comedy called Kinky Sex. This sketch, which has adult themes, can be viewed below:
---
Other pilots Channel 4 has in development include Scrotal Recall, The Revengers! and Roisin Conaty.
Caitlin Moran pilot Raised By Wolves is due to be broadcast next Monday, 23rd December.
Series due to return to Channel 4 and E4 in 2014 include The Midnight Beast, Friday Night Dinner, Derek, Cardinal Burns, The Mimic, Man Down, Toast Of London and Noel Fielding's Luxury Comedy.
Share this page