Channels announce increase in comedy production
Thursday 23rd September 2010 @ 3pm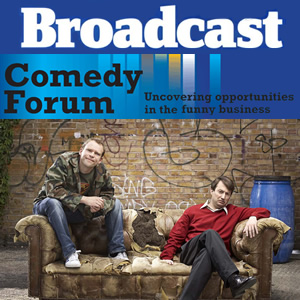 The Broadcast Comedy Forum 2010 - the leading conference for the TV comedy industry - featured speeches from executives from all the major broadcasters. A notable number of the stations announced that they would be increasing their comedy output in 2011. Here is a summary of the key points made by each of the networks:

BBC: The corporation says that it needs more ideas for BBC One. Production companies are pitching shows at BBC Two (which has very few slots left), but avoiding the flagship channel because the risks of failing in the 'spotlight' were much higher. However, BBC executive Simon Wilson pointed out that the awards for a successful show were much higher too.

Wilson also said that most of the comedies now being pitched at the BBC did not reflect modern Britain. He said too many sitcoms are "from the South East or, if not, tend to be set in or around Manchester." He added: "There are also a limited number of worlds... Flat shares, people just leaving college, and middle-aged men". He also said BBC Three wanted to make more 'unusual and different' comedies, citing puppet sitcom Mongrels and CGI sketch show The Wrong Door as good examples of doing things differently.

ITV: The commercial broadcaster admitted that comedy is still not a major part of its strategy, with drama given more importance. However Benidorm has been a big success for the channel and they are now looking for a second sitcom to go out in the months it is off-air. Caroline Aherne and Jeff Pope, who previously created The Fattest Man In Britain for ITV1, are working on a new show now for the network. ITV is also looking to produce more stand-up based shows, with development underway on some panel show ideas and a full-series commission for Comedy Rocks.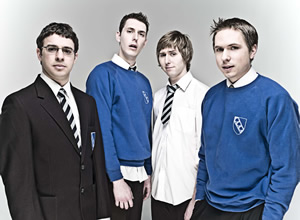 Channel 4: Things look particularly healthy at Channel 4, with shows like The Inbetweeners pulling in huge ratings for both E4 and its online catch-up service 4oD. With the cancellation of Big Brother, the network now has more to spend on comedy and will be investing heavily in the genre. Facejacker, Pete Versus Life, PhoneShop and Peep Show are amongst the comedies returning. New shows include a comedy from Frankie Boyle, a hidden camera format called Meet The Parents, a sitcom starring Simon Bird called Friday Night Dinner; and much more. The broadcaster has already signed up eight new comedies for a 2011 Comedy Lab season; and will be looking for the same number again for 2012.

Sky1: Sky is moving into comedy, and last year poached then-BBC Head of Comedy Lucy Lumsden to kickstart the process. Lumsden explained to the conference that by the end of 2011 that they hope to have 6 to 8 home-grown comedies a year broadcasting on the subscription station. Lumsden also said Sky would be taking some risks and she will commission a 'wildcard' each year, citing surreal sitcom This Is Jinsy as an example.

Dave: The popular digital repeat station says its original content - Argumental and Red Dwarf - has done very well, and Channel Head Steve North said he would like to start commissioning more shows. The station is looking to broadcast more five and ten minute pilots in the hope of discovering a hit show that can be turned into a full series.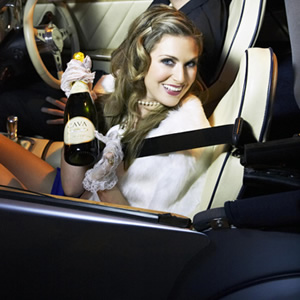 Comedy Central: Commissioning Editor Pete Thornton said the station wants to become known for home-grown commissions and so will be investing heavily in comedy. It is particularly looking for a new sitcom to sit alongside the repeats of Friends that will be starting on the channel next November. He also hinted that he would like a daily satire show on the channel. The station will be looking to produce three new British comedies a year from next year, and has recommissioned Olivia Lee's hidden camera sketch show Dirty, Sexy, Funny (pictured).

Both BBC Online and UKTV were looking to create more short online comedies, to further expand the comedy on offer on their websites.

Following the success of Live At The Apollo and Michael McIntyre's Comedy Roadshow, many producers are said to now be looking to create new stand-up vehicles. But Steve North from Dave said "the market is flooded with stand-up ideas" and wanted other formats to give comedians new opportunities, such as travel shows. However, top agent Jon Thoday from Avalon wasn't so keen, saying that every day he gets "about four proposals for a show on my desk about going on a personal journey with a comedian".

Thoday also criticised producers for trying to sign stand-up stars before they were ready for TV, and for suggesting they present general entertainment shows that didn't meet the high artistic merit that comedians have.
Latest News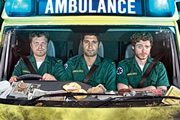 American television channel USA Network has commissioned a full series adaptation of Channel 4's 2011 comedy drama, Sirens.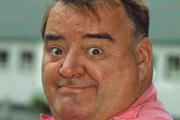 Actor Paul Shane, best remembered for his lead role in sitcom Hi-De-Hi!, has died at the age of 72.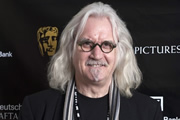 Ben Miller, David Tennant and Billy Connolly are amongst the cast set to star in new film What We Did On Our Holiday, from the writers of Outnumbered.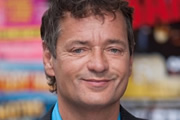 Channel 4 has commissioned No Offence, a Victorian police comedy from Shameless creator Paul Abbott. It will also stage further Stand Up To Cancer events.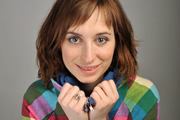 Isy Suttie has won the gold award in the comedy category at the Sony Radio Academy Awards 2013 for her Radio 4 show Pearl And Dave.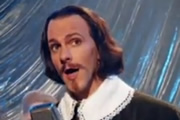 The cast of hit CBBC sketch show Horrible Histories are to star in Bill, a new comedy film about William Shakespeare.