Radio 4's 35 new comedies
BBC Radio 4 confirms 35 comedy commissions
BBC Radio 4 has announced a plethora of new comedy commissions
The line-up for 2018-19 includes a new strand of stand-up specials from "exciting new" comics
Amongst the 35 programmes are pilots, returning series, and new series orders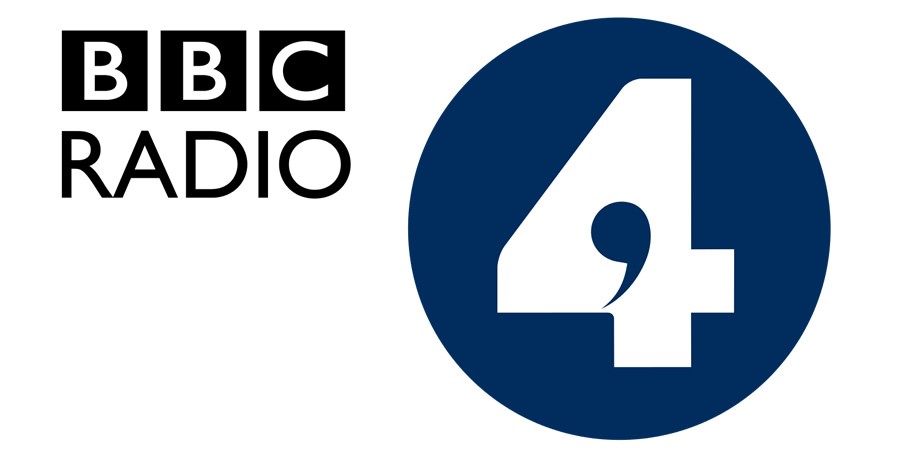 BBC Radio 4 has announced and confirmed thirty-five separate comedy commissions today, spanning 2018 and 2019.
The titles range from full series orders for previous pilots such as Harry Hill comedy Life On Egg; one-offs as part of a new strand of stand-up shows; brand new series; new pilots; sitcoms; and panel shows.
Sioned William, Commissioning Editor for Comedy on Radio 4, says: "It's a delight to welcome another incredible bunch of comedians to the home of radio comedy, and to showcase such a range of talent through this extensive line-up of new shows."
Notably, a new Sunday night stand-up strand will bring a selection of one-off shows from both some of the biggest and "exciting new names" currently working in Britain. The line-up includes Geoff Norcott, Pippa Evans, Sami Shah, Ashley Blaker, Bilal Zafar and Tom Allen.
Radio 4 also formally confirmed returning series of Couples, Losing It, The Missing Hancocks and a final series of Gloomsbury. Late night comedies Sarah Kendall - Australian Trilogy and Small Scenes will be promoted to the prestigious 6:30pm timeslot.
New pilots include a new female-led panel show, created and hosted by former Have I Got News For You series producer Jo Bunting: Where's The F In News.
She says: "Apparently if a woman speaks in a meeting for 50 percent of the time a man speaks, he genuinely thinks she's spoken the exact same amount as he has. When I read that, I thought 'how can I really annoy that man?' So I've created a show featuring a shedload of intelligent and funny women."
Meanwhile, previous pilots commissioned to full series are Life On Egg; Angus Deayton's Alone; Gaby Roslin's Gaby's Talking Pictures; Jake Yapp Saves Humanity In 28 Minutes; and Jeremy and Rebecca Front's sitcom in Jack & Millie.
Brand new series commissioned include Ken Cheng: Chinese Comedian; spoof magazine show Ross Noble: What A Country!; and Sindhustan, from Sindhu Vee, talking about her family life.
Cheng says: "I'm incredibly honoured to be given this opportunity. As a Chinese ex-mathematician, I never expected to one day have my own radio show. I can't wait."
Also commissioned is Prepper, a sitcom from Raised By Wolves writers and siblings, James Moran and Caroline Moran, about two mismatched women preparing for the end of the world and a zombie apocalypse, presented as a series of podcasts from one of the women's garage.
The Morans say: "We have always believed the end of the world would happen in our lifetime. This is why children should not be allowed to watch The Terminator. So, writing a comedy series about people who think the same way will be extremely therapeutic, as well as enormous fun. Plus, the prepping skills we're picking up may well get us through 'the Big One'."
Zoe Lyons, meanwhile, has been awarded two-part series Passport Paddy, which, following the British vote to leave the European Union, explores her Irish past, nostalgia, and patriotism.
Other commissions include Nick Revell: Storyteller; Al Porter - The Men Who Made Me; Sophie Willan's Guide To Normality; Felicity Ward - Appisodes, exploring mental health and technology; Tudur Owen Putting Anglesey On The Map; and Joe Lycett's Obsessions, in which the comic finds out about the obsessions of both the public and the famous.
Andy Zaltzman and Anuvab Pal will look at the legacy of the British Empire from competing British and Indian perspectives in Empire!; sitcom Phil Ellis Is Trying follows a man failing to make his way in life; there will be short stories in Alexei Sayle's Mystery Theatre; comedy about family life in Lucy Porter In The Family Way; and an exploration of charity and philanthropy in Lemn Sissay's Social Enterprise.
Additionally, the hit book by comedy legend Barry Cryer and his son, Bob Cryer, Mrs Hudson's Diaries, will be adapted for a Christmas special, Mrs Hudson's Radio Show, following Sherlock Holmes's landlady.
Further details, including casting and broadcast dates, will be confirmed in due course.
Share this page