Christmas 2013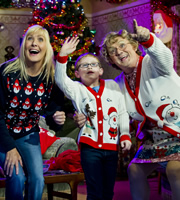 First broadcast: Wednesday 25th December 2013
Mrs. Brown's temper is tested when no-one plays by her rules at games night. She's also rather worried about finding out what little Bono wants for Christmas - not to mention getting a very special tree.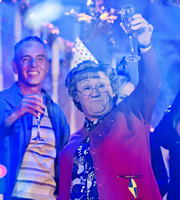 First broadcast: Monday 30th December 2013
Agnes is determined that, despite his parents' wishes, grandson Bono will not be attending the infamous local primary. But she's also got her annual New Year's Eve party on her mind.
Christmas 2013 Products