Christmas 2018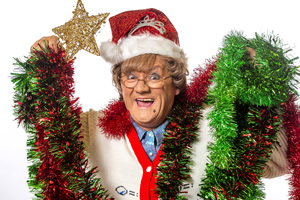 First broadcast: Tuesday 25th December 2018
It's the festive season once again in the Brown household, and Father Damian has organised a Christmas decoration contest to support the local football team.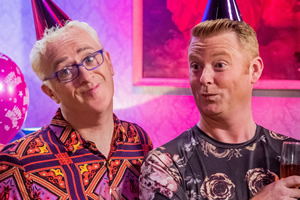 First broadcast: Tuesday 1st January 2019
There's a storm blowing in Finglas and it soon claims its first victim when the pipes in Winnie and Sharon's house burst.
The director and stars of the hit BBC sitcom, including creator and lead Brendan O'Carroll, visited the BFI Southbank to talk about the show's impact, getting away with swearing on the BBC and how keeping the comedy a family affair has kept it honest.
Featuring: Brendan O'Carroll (Agnes Brown), Jennifer Gibney (Cathy Brown), Paddy Houlihan (Dermot Brown), Rory Cowan (Rory Brown).