A new decade has dawned, but what can we expect to enjoy in the year ahead? Here's our pick of some of the best brand-new TV comedy coming up over the horizon.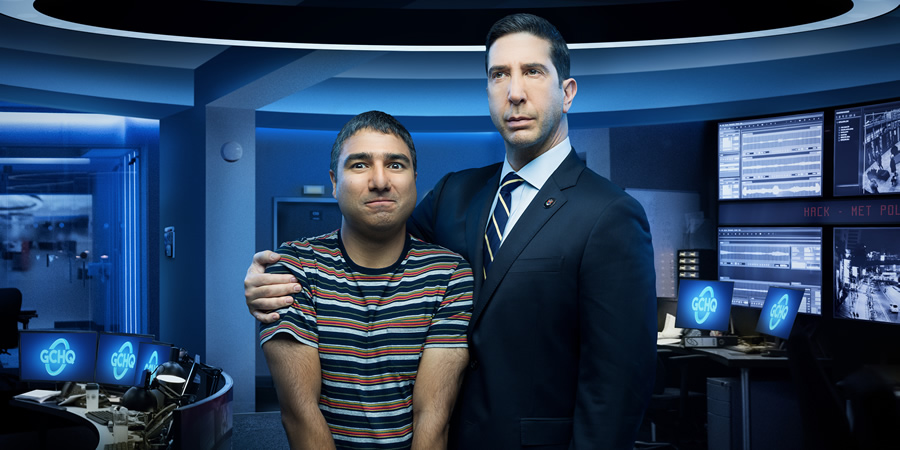 A sitcom set in the UK's Government Communications Headquarters: a weedier, geekier, more bureaucratic version of MI5 and MI6. When an arrogant, maverick US agent comes over to join the team, he enlists an inept and tactless computer analyst in a power grab that threatens to disrupt the team's ability to combat cyber terrorism. The six-part series, which launches in February, was created by Nick Mohammed, who co-stars with Friends icon David Schwimmer. Guide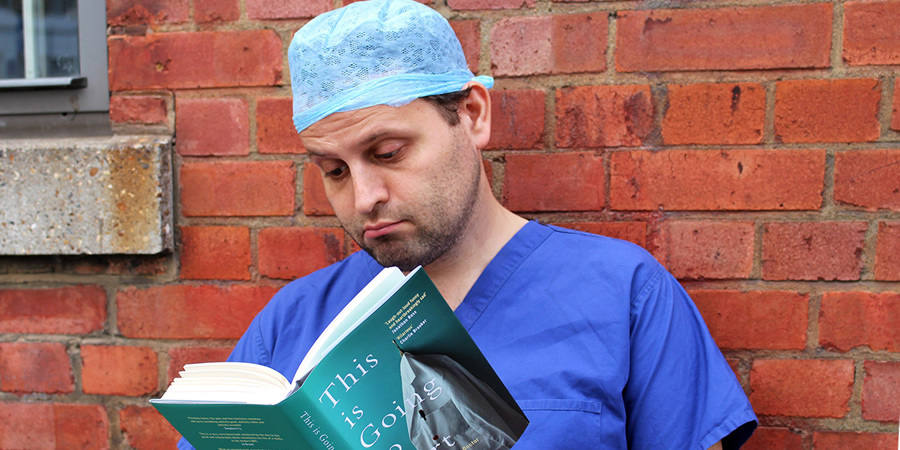 A comedy drama based on Adam Kay's best selling book about his time as a junior doctor. The BBC says: "This is Going to Hurt is a blisteringly funny, politically enraging and frequently heart-breaking wake-up call to anyone who values the NHS, and a frank and moving love letter to the 1.4 million people working on the front line every day. " Guide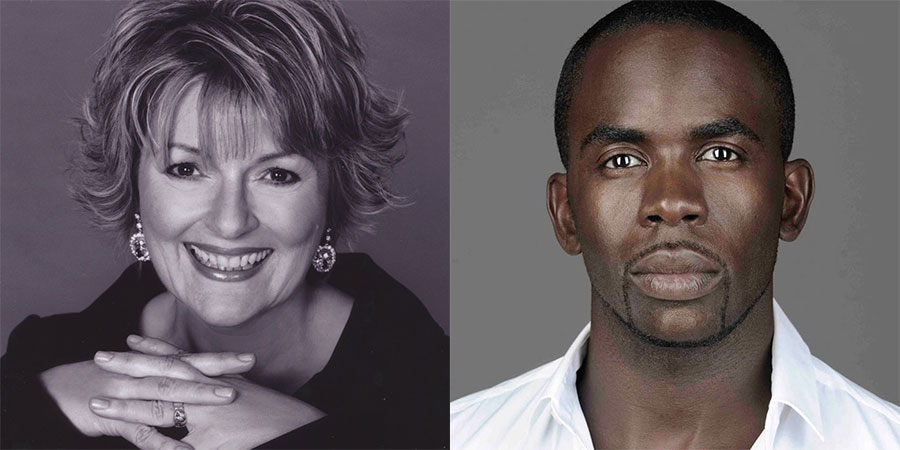 A new studio audience sitcom for ITV, Kate & Koji centres around a working-class woman who runs an old-fashioned café in a neglected seaside town, who develops a strong, if sometimes volatile, friendship with an asylum-seeking African doctor. Many deride both the audience sitcom and the idea of ITV producing comedies nowadays, but with stars Brenda Blethyn and Jimmy Akingbola, this is definitely a series to look out for. It comes from Jenkin and Hamilton, the writers of Outnumbered and Drop The Dead Donkey. The show is being recorded in late January and February and free tickets are available. Guide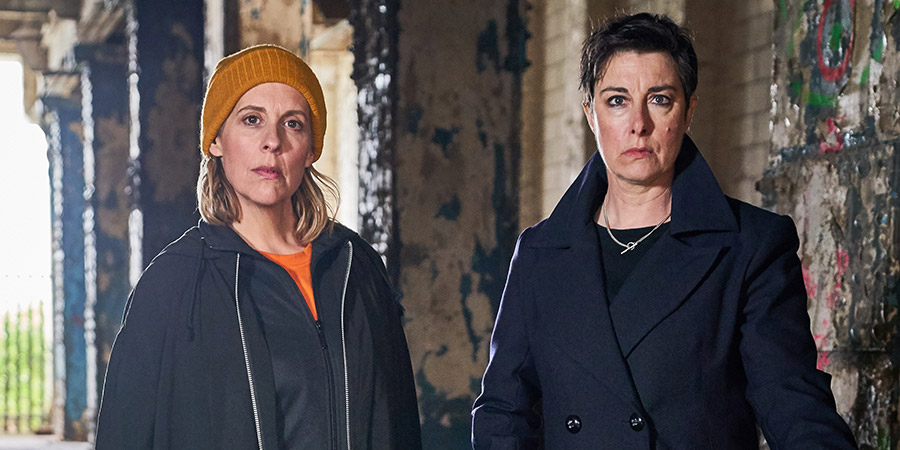 Mel & Sue's first sitcom. They star as two best friends who have stumbled into a career in contract killing. Working out of their scruffy van, each episode follows the hapless duo as they try to carry out their latest hit, inevitably derailed by incompetence, bickering, and inane antics. Guide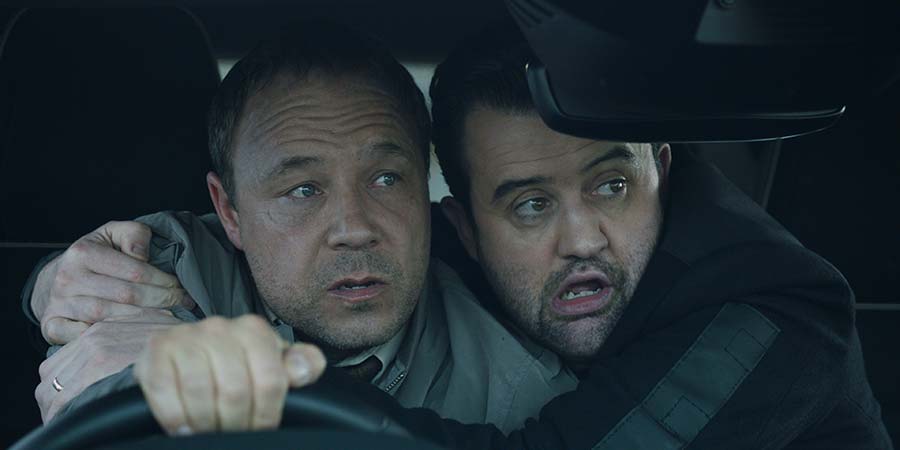 Detective Inspectors DI John Major (Daniel Mays) and DI Roy Carver (Stephen Graham) are the top crime fighting duo in the Met's Special Investigation Unit. But when an undercover sting goes horribly wrong, Major is gunned down on the job and killed. As an 'asset' considered too valuable to lose, Major's body is fast-tracked into an experimental Artificial Intelligence project to bring him back from the dead. The only problem is, Major 2.0 may look like and sound like the original, but something has been lost in translation - quite a lot actually. Guide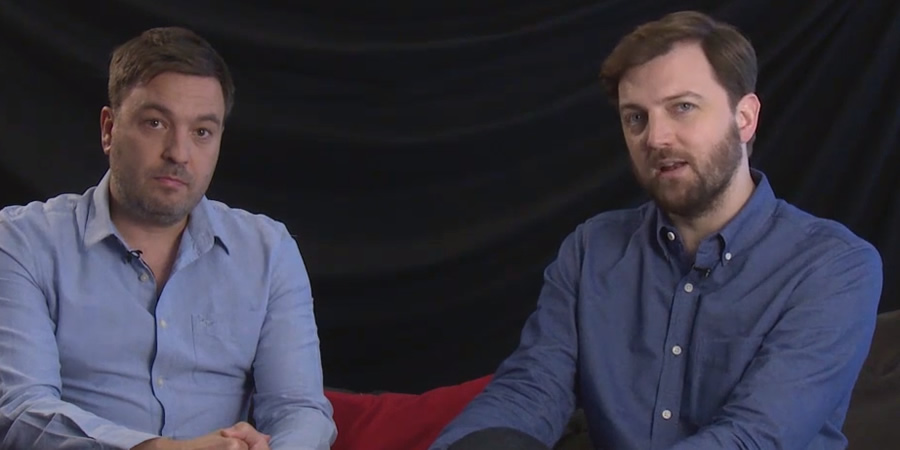 The first sitcom Damon Beesley and Iain Morris have written together since The Inbetweeners. This one follows the mostly off-the-pitch misadventures of three young football players at a fictional Premier League club. The players find themselves struggling with their mercurial Italian manager Cesare, the team's eccentric American Chairman (Will Arnett), and ineffectual coach. Guide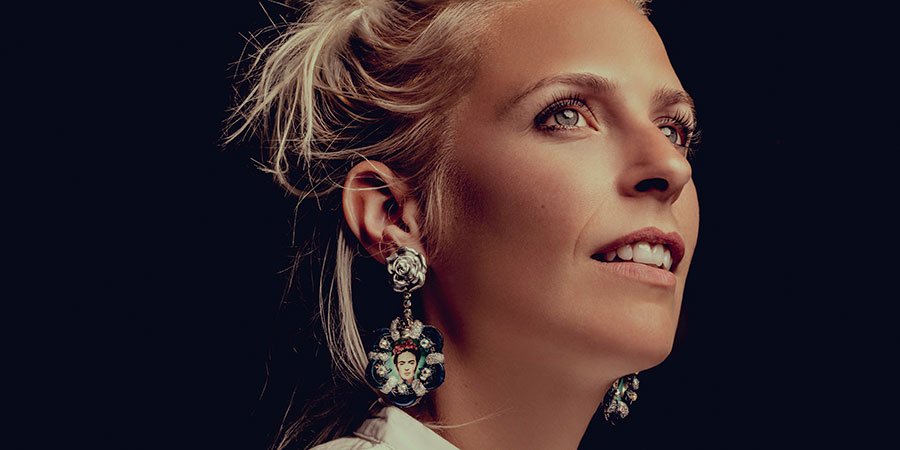 In this still untitled show, currently filming, Sara Pascoe stars as herself, picking up the baton from her biographically inspired Comedy Shorts 2018 pilot, Sara Pascoe Vs Monogamy. Produced by Simon Pegg and Nick Frost, the series is described as a "factually-inspired comedy about family, sex and relationships", and will be on air later this year. Guide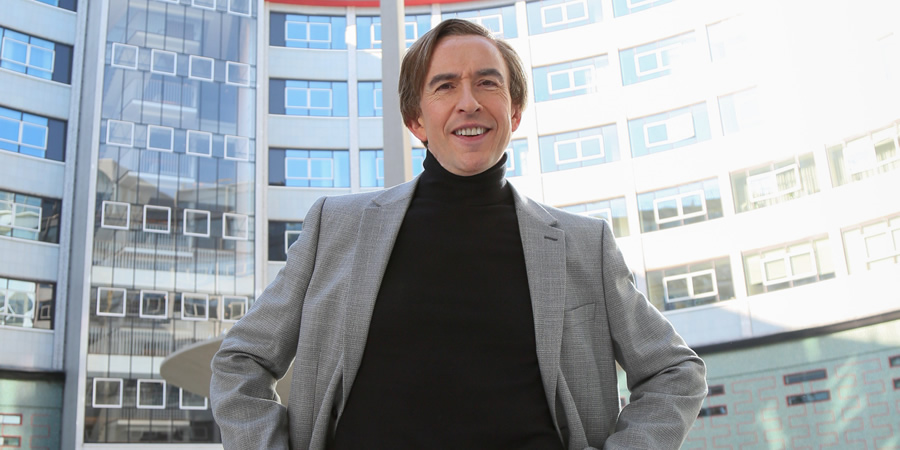 This hasn't officially been announced yet, but it's understood that another Alan Partridge project is in the works. This one will reportedly see the character present a "Dimbleby-style grand sweep of British history". Guide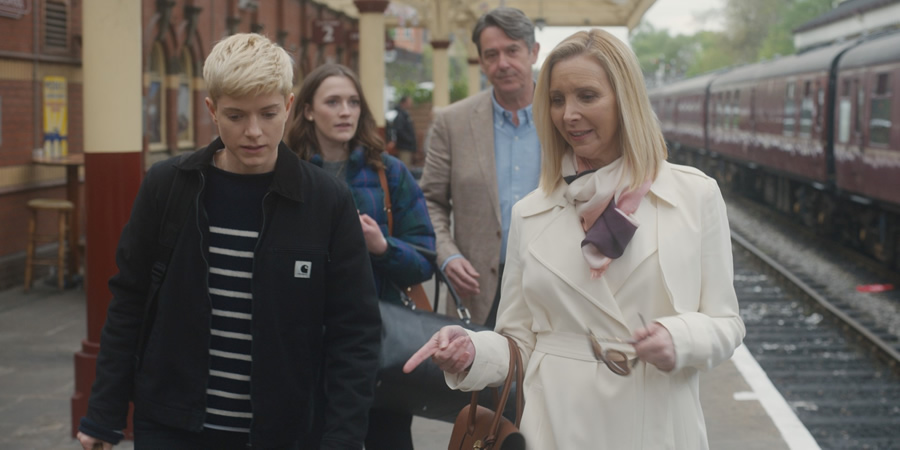 A sitcom by Mae Martin described as "a deeply personal, darkly hilarious and poignant story about the unique pressures of navigating the modern-day fluid landscape of gender and sexuality". The series follows recovering addict and comedian Mae, who is trying to control the addictive behaviours and intense romanticism that permeate every facet of her life. Guide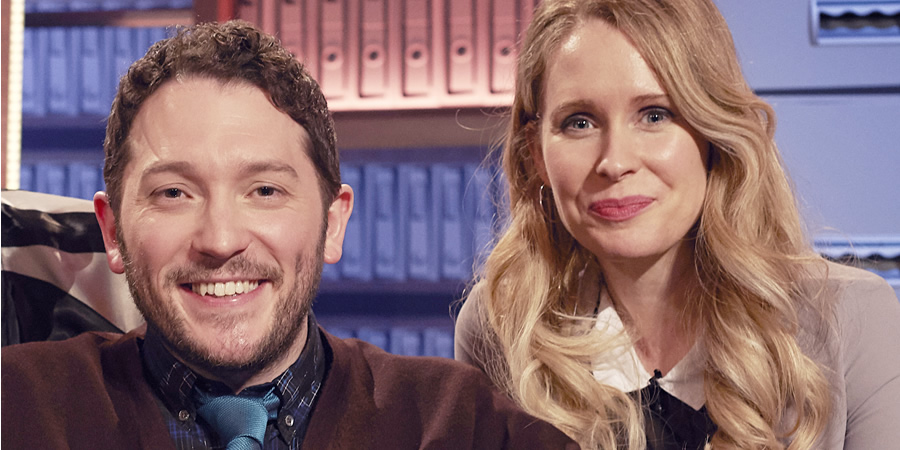 A fictional window into the funny and frustrated marriage of Jon Richardson and Lucy Beaumont. Expected to start in February, this comedy series sees the stand-up comedians play exaggerated versions of themselves as viewers get a glimpse into their home and work lives, surrounded by their celebrity friends and their Hebden Bridge neighbours. Guide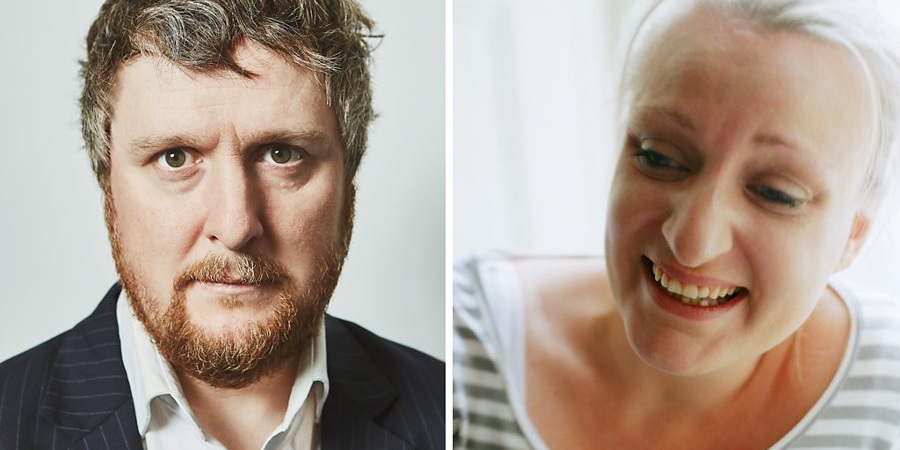 Starring Tim Key and This Country's Daisy May Cooper, this is a true period sitcom. Set in AD 1647, bang in the middle of the English Civil War, a witchfinder and his suspect embark on a road-free road trip through East Anglia, ravaged also by famine and plague, to reach her trial. But his captive is the worst possible travel companion: an inquisitive, uncouth woman whose ability to prick his pomposity and ask uncomfortable questions turns a straightforward journey into a life-changing ordeal. Guide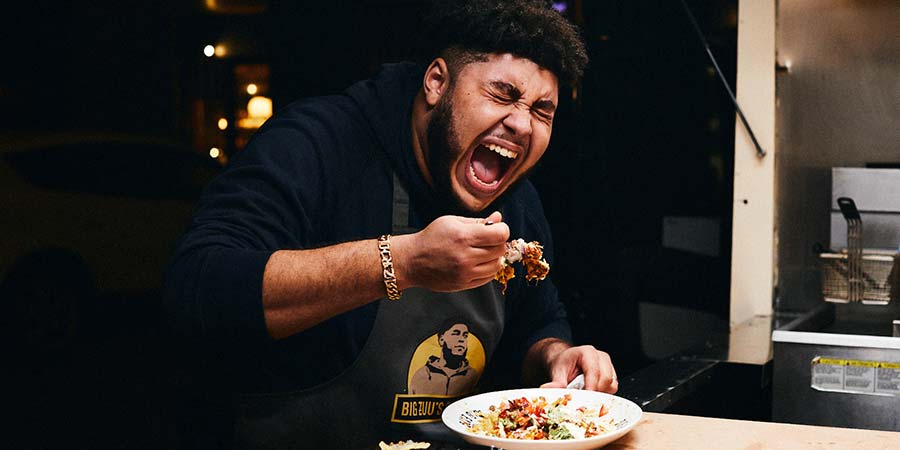 Part comedy, part travelogue, part cooking show, grime artist and food lover Big Zuu cooks for comedians on tour around the UK in this new Dave series, expected to air early this year. A mix of comedy and food - what's not to love? Guide
A comedy revolving around Kim Noakes (Game Of Thrones star Maisie Williams), a young misfit who lives a secluded country life. Kim was just a little girl when her father died in murky circumstances. Now grown up, she sets out into the real world for the first time to begin a secret mission to honour his memory. Guide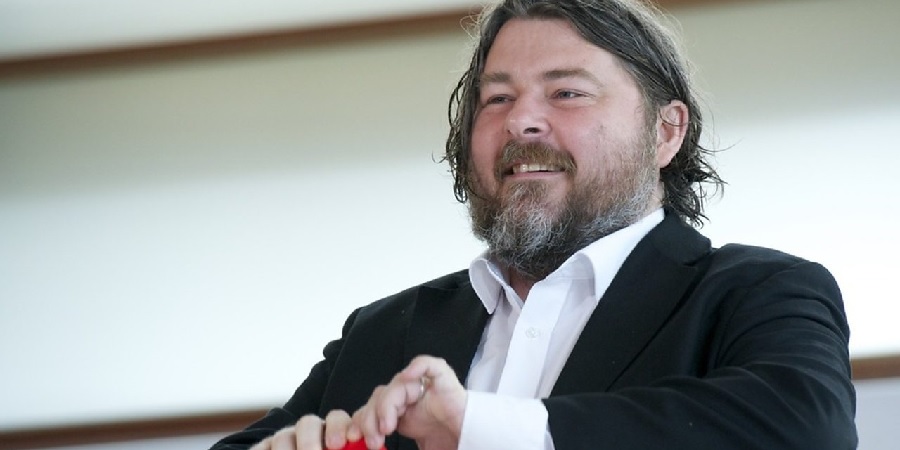 A satirical comedy drama from acclaimed director Ben Wheatley. In a small British town, a toxic spill creates a horde of flesh-eating baby boomers. Against a background of already simmering inter-generational political and social tension, a group of wide-eyed teenagers must summon up more than a pithy meme on social media - this is a bloody and messy battle royale! Guide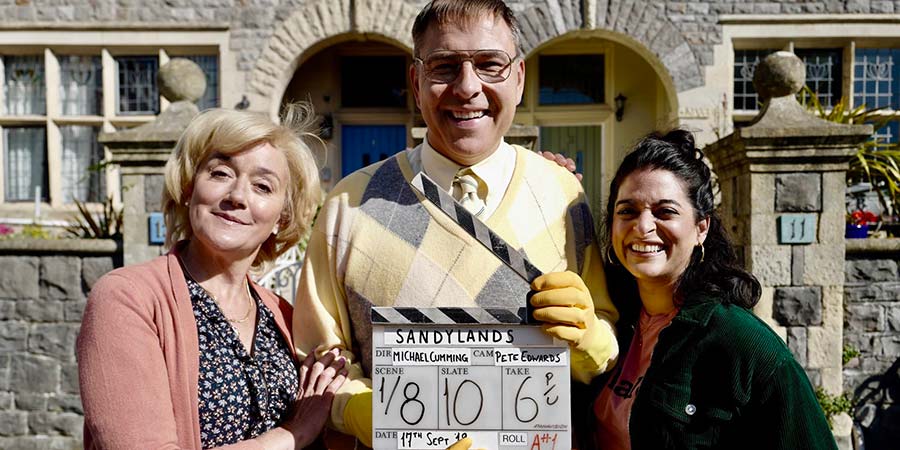 A star cast lead this new three-part series for Gold, amongst them Sanjeev Bhaskar, David Walliams, Sophie Thompson and Hugh Bonneville. 27-year-old Emily is living in London, but forced to return to the sleepy seaside town, Sandlyands, where she grew up when her father - local celebrity and arcade owner Les Vegas - goes missing. Reunited with old friends as she attempts to deal with his affairs, many surprises look set to be unveiled. Guide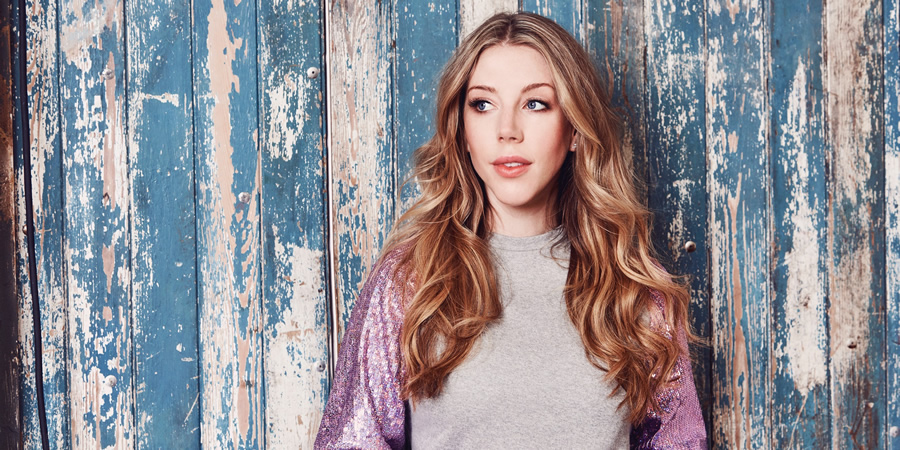 Meanwhile, if you'll allow us to break away from our TV theme for a moment and move to online comedy, Katherine Ryan's debut sitcom, The Duchess, will launch on Netflix later in the year. It's inspired by her own life living and working in London as a fantastically no-nonsense, independent single mother. There's just one thing she can't do on her own: have another child. Guide
---
Above are just some of the new projects in development. To find out about more shows, plus see all the returning comedy coming up too (for example, a new Red Dwarf feature-length special is in the works), take a look around our website.
Further, full details about each production above will be added to British Comedy Guide as soon as they are available, so keep an eye on the site and press the Like buttons on the shows you're keen to know more about.