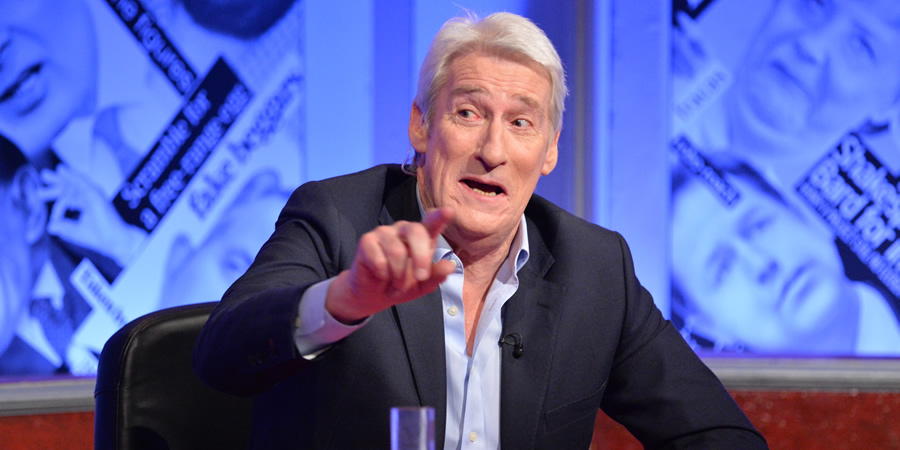 Series 55, Episode 1
Further details
Paxman is said to have really enjoyed presenting the show, despite previously telling the show's producer "I'd rather have my testicles crushed between two bricks" when they asked him on a few years ago.
The satirical quiz show has much to debate in this new series, from spy poisonings to Brexit and Cambridge Analytica data breaches. In addition, in this first episode they also covered Teesside's finest culinary delicacy, The Parmo. Steph McGovern commented: "Ah lads you've never had a chicken parmo? [...] You haven't had a good night out until you've woken up with a bit of parmo on your face!"
Notes
Ian and Steph won, 8 points to 6.
Broadcast details
Date

Friday 6th April 2018

Time

9:30pm

Channel

Length

30 minutes
Repeats
View more broadcast data
Help celebrate and promote British comedy by donating to fund more content and functionality. BCG Supporters get extra features in return, including this episode's audience figures and further repeats data.
Find out more
Already a donor?
Sign in
Cast & crew
Press
If HIGNFY has created an environment that women are reluctant to enter, that is not on women - that's on Hislop and friends.

Tracy King, The New Statesman, 5th April 2018
The biggest problem for the makers of a satirical news quiz in 2018 must be knowing where to start. Hislop and Merton's Friday-night fixture has felt slightly flabby in recent series but Brexit, Trump and Cambridge Analytica feel like fish in a barrel, just waiting to be shot. Jeremy Paxman hosts this opener.

Phil Harrison, The Guardian, 6th April 2018
Politicians and comics dispute Ian Hislop's comments about reasons for lack of female hosts on panel show.

Bruce Dessau, The Guardian, 6th April 2018