Here's our guide to the comedy specials which will be shown at Christmas this year. The timings here are currently provisional.
Your Face Or Mine
Comedy Central, 11th December, 8pm

Jimmy Carr and Katherine Ryan are joined by celebrity couple Jodie Kidd and Joseph Bates in a festive celebrity special of the gameshow. Supermodel and presenter Jodie and ex-royal marine Joe play to win money for a children's hospice.
Jack Whitehall: Christmas With My Father
Netflix, 12th December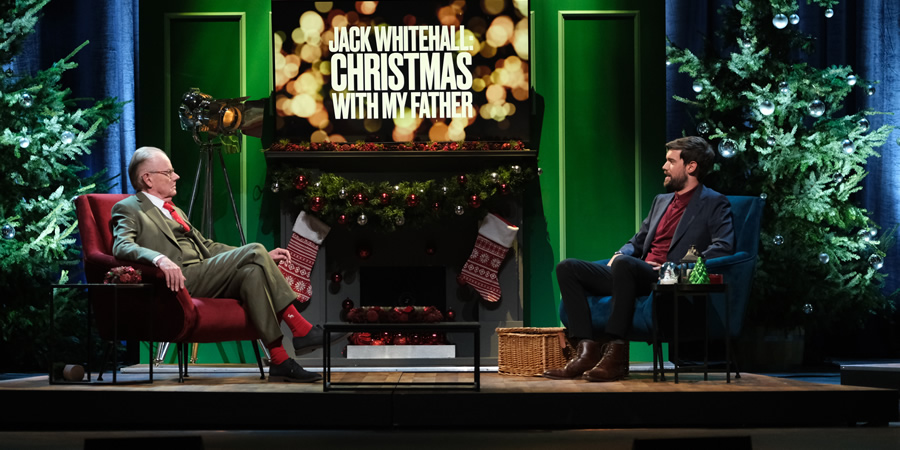 A variety special filmed at the London Palladium. Jack Whitehall and his father are joined on stage by guests including Hugh Bonneville.
Celebrity Juice
ITV2, 12th December, 9:55pm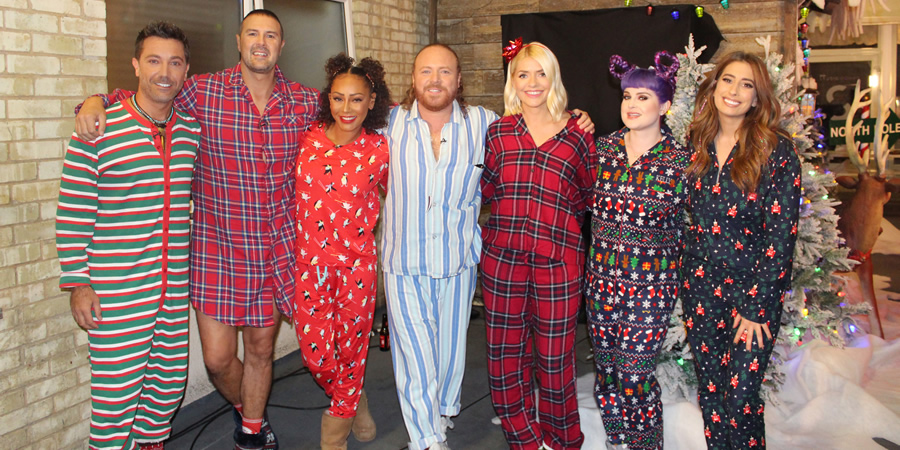 Keith Lemon hosts this remarkably early festive special, with team captains Holly Willoughby and Mel B joined by Paddy McGuinness, Gino D'Acampo, Stacey Solomon and Kelly Osbourne.
The Return Of The Yuletide Kid
BBC Two Wales, 14th December, 9:10pm

Former child film star Anthony Richards returns home to Wales for Christmas. Still exploiting his diminishing celebrity status, he learns what his more important - fame or family. When the Head of Drama at the area's most prestigious stage school presents Ant with an offer to write and direct a play, he finally has the chance to leave his baggage in the past, once and for all.
Dial M For Middlesbrough
Gold, 14th December, 9:15pm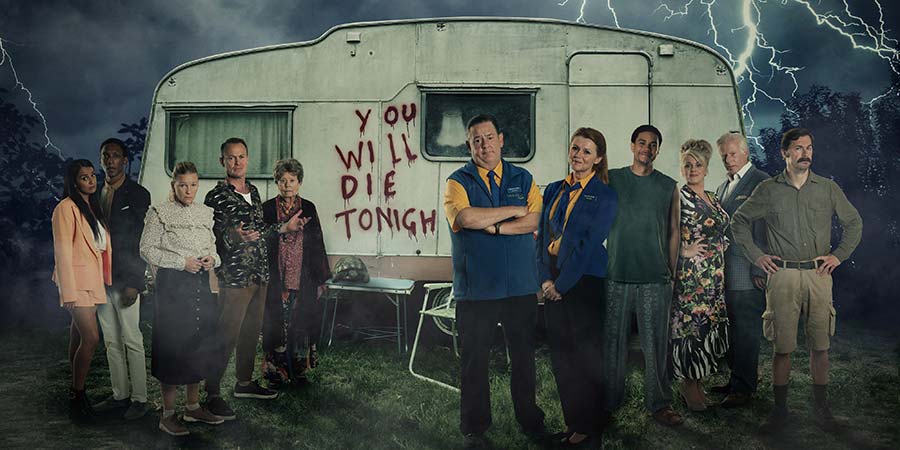 The third instalment in the Drapers Tours comedy specials by Jason Cook, starring Johnny Vegas and Sian Gibson. This outing sees Gemma and Terry thrown into jeopardy when their coach breaks down in the middle of a fierce thunderstorm whilst they're on their way to collect Mildred and Hilda and take them to a funeral. Guest stars include Annette Crosbie, Sally Lindsay, Joanna Page and Jason Donovan.
8 Out Of 10 Cats
E4, 15th December, 9pm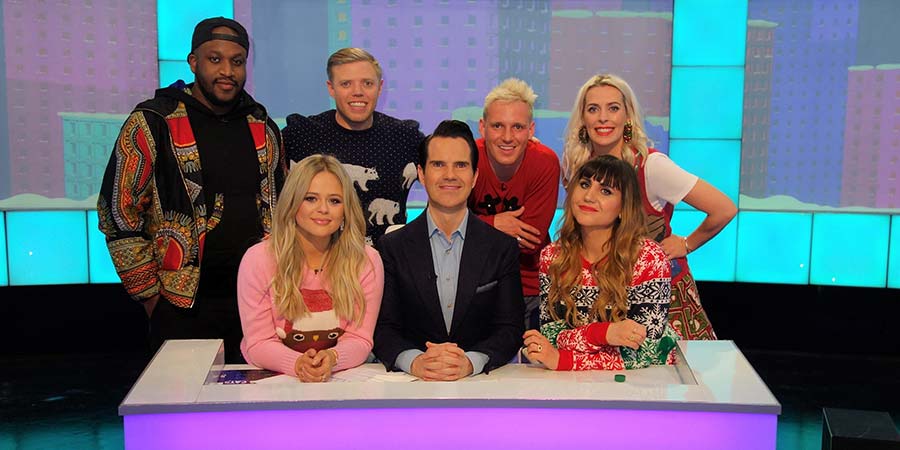 You'd be forgiven for thinking this panel show had ended, but it's back for a festive special. Jimmy Carr hosts with team captains Rob Beckett and Sara Pascoe joined by guests Emily Atack, Ola The Comedian, Natasia Demetriou and Jamie Laing.
Rob Beckett's Savage Socials
E4, 15th December, 10pm

A special Christmas edition of the recent new comedy series ripping into celebrities' social media habits. There'll be a new year edition on 7th January, too.
Christmas Shopping With Keith Lemon
ITV2, 16th December, 10pm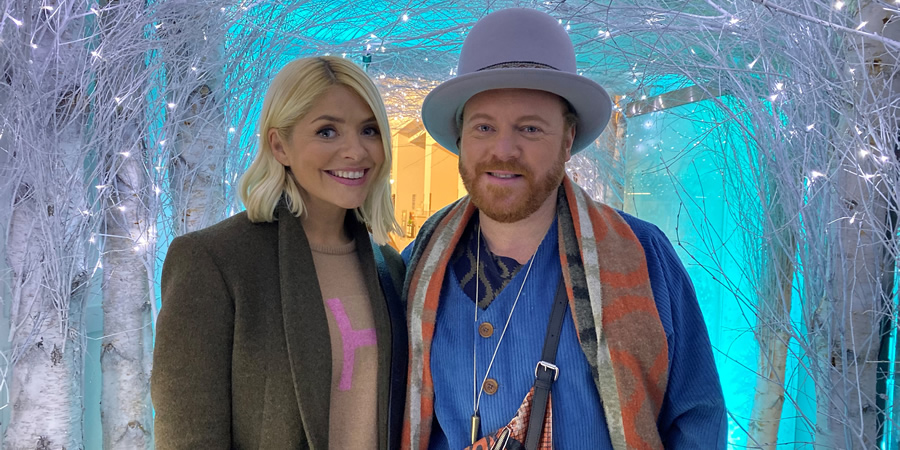 In the bumper hour-long Christmas special of the new format, Keith Lemon heads off shopping with four celebrity shoppers, including Holly Willoughby, who will be on the look out for some sparkly Christmas party clothes, and TV judge and media personality Michelle Visage.
Noel At The Apollo
BBC Two, 17th December, 9pm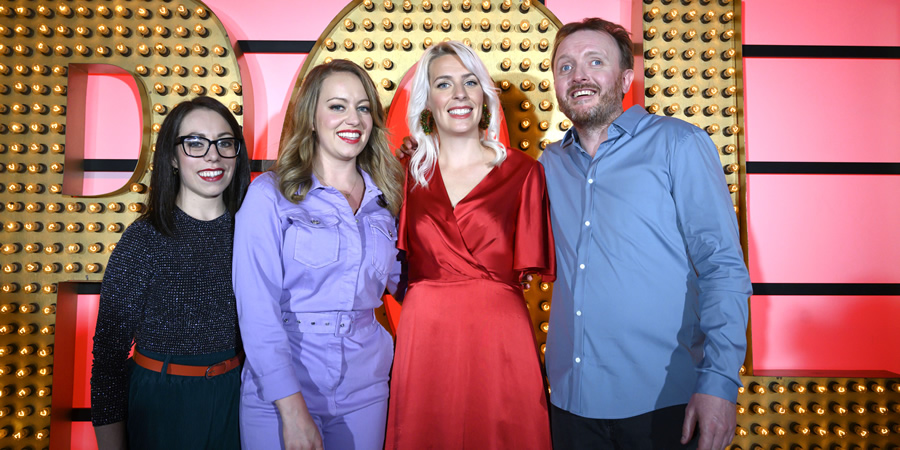 A festive edition of the panel show. Sara Pascoe introduces Chris McCausland and Flo & Joan.
What A F***in' Year On TV With Mel B & Mel B
E4, 17th December, 9pm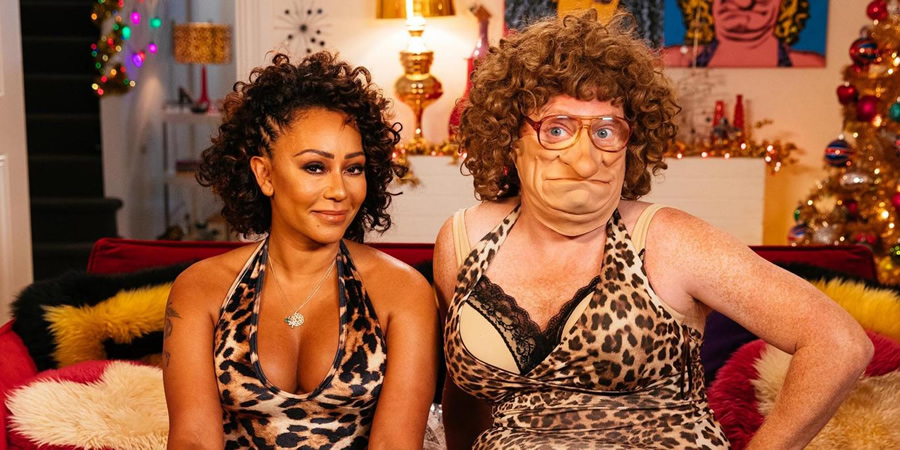 A look back at the past year on TV with Mel B and Bo' Selecta!'s parody of her, who give their take on some of the most memorable moments from a high-rise apartment in Leeds.
Romesh's Look Back To The Future
Sky One, 17th December, 9pm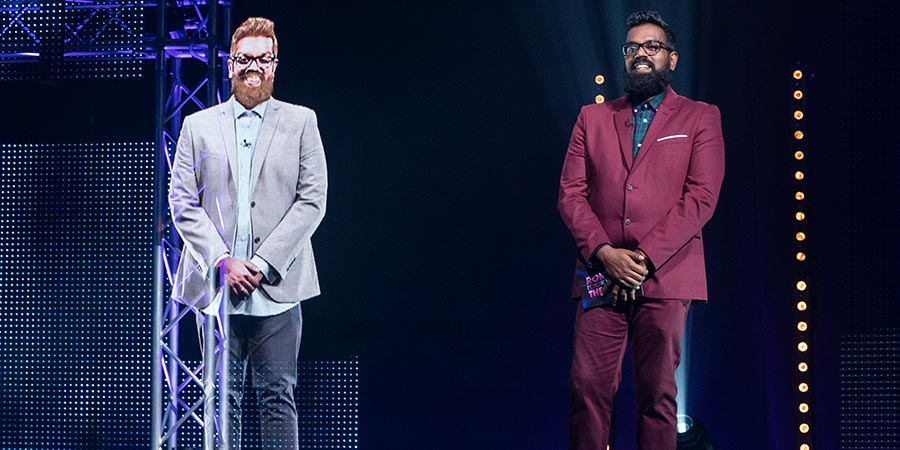 Following on from last year's debut, it's another special in which Romesh Ranganathan uses hologram technology to round-up the year just gone and preview the next. This time he's joined by Tom Davis, Jo Brand and Gino D'Acampo.
A League Of Their Own
Sky One, 19th December, 9pm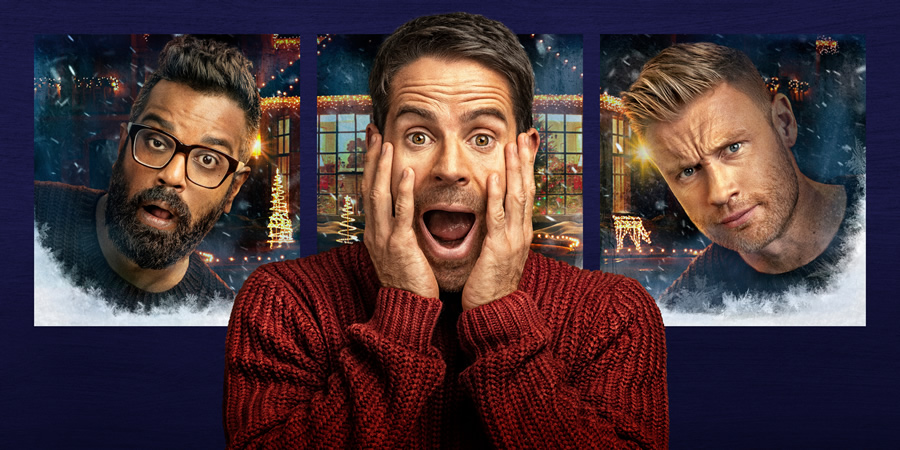 This year, James Corden is sending the regulars off to Austria to face a series of traditional Austrian challenges. Heading to the Hintertux Glacier, the boy's challenge will be to learn how to do the fastest and most dangerous winter sport of them all, the Skeleton Bob. This involves lying head first on a sled and going down a bobsled track at up to 90 kph.
I'll Get This
BBC Two, 19th December, 10pm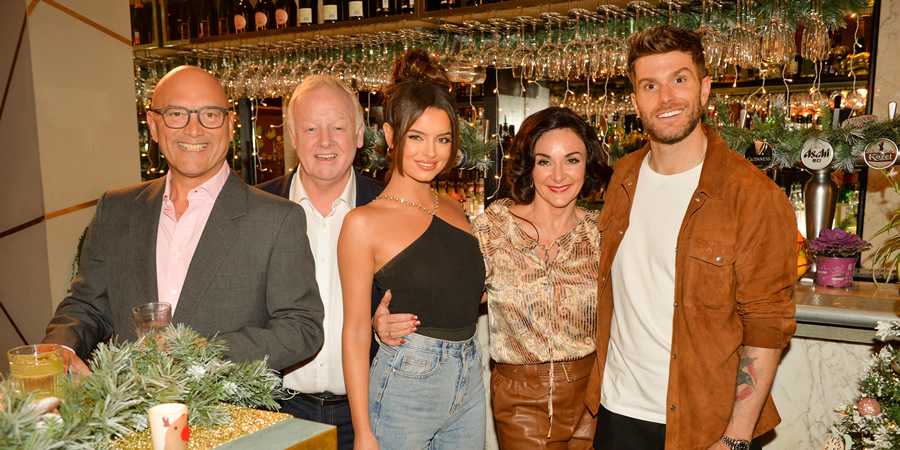 Shirley Ballas, Gregg Wallace, Les Dennis, Maura Higgins and Joel Dommett meet up for a festive night out.
In The Long Run
Sky One, 20th December, 9pm

It's Christmas on the Eastbridge Estate. Walter is obsessed with Christmas, hosting the annual Easmon party alongside Agnes with Bagpipes providing a British smorgasbord of cuisine to the West African party. However, nothing ever quite goes to plan when the whole extended family is invited including a pregnant cousin.
Mock The Week[/i]
BBC Two, 20th December, 10pm

Host Dara O Briain and regular panellist Hugh Dennis mark the end of 2019 with a special show looking back on the year's events along with unseen material, out-takes and all the usual fun.
[h]The Goes Wrong Show
BBC One, 23rd December, 7:30pm

A Christmas-themed episode launches the new comedy series from the creators of The Show That Goes Wrong.
The Cornley Drama Society present the story of Santa and his elves trying to bring festive happiness to a sad little girl and her constantly-fighting parents. Can the magical toy machine restore her Christmas cheer? Or perhaps Mr Snowman and his enchanting dance will raise her spirits? We'll never know, as an already surly Santa indulges in too much Christmas sherry and contrives to ruin everything. Crackers explode, an elf is trapped in a confined space for the duration of the show and the toy machine attempts to eat the snowman alive. Also, there are songs, and these don't go well.
Still Open All Hours
BBC One, 23rd December, 8:30pm

Granville tries to put the magic back into Christmas but things don't always go according to plan and people keep disappearing - although the nations' favourite grocer might have one last trick he can perform successfully, if he can find a glamorous assistant.
Hugh Grant: A Life On Screen
BBC Two, 23rd December, 9pm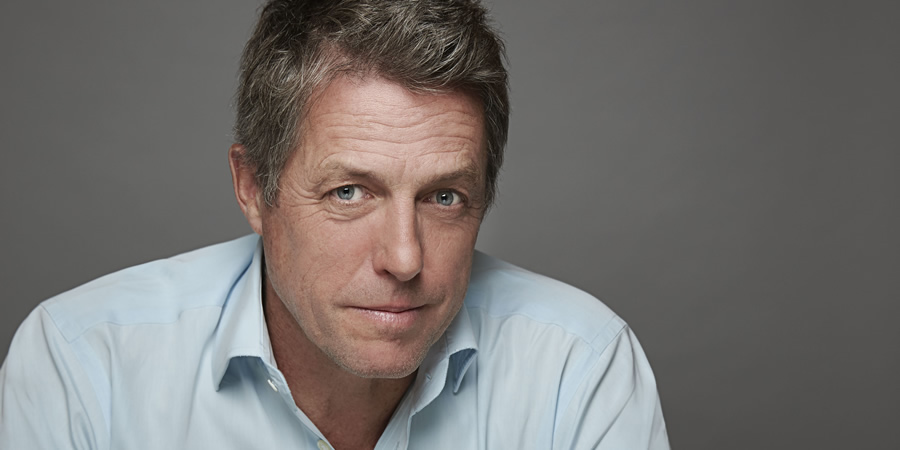 A special documentary looking at the work of Hugh Grant. It traces his career from his early days starting out in comedy troupe The Jockeys of Norfolk through to his roles in comedies such as Four Weddings And A Funeral, Bridget Jones's Diary, Love Actually, Notting Hill, About A Boy, Paddington 2 and Florence Foster Jenkins.
The star gives an in-depth interview and we also hear from the likes of Andie MacDowell, Richard Curtis, Sandra Bullock, Colin Firth and Nicholas Hoult.
8 Out Of 10 Cats Does Countdown
Channel 4, 23rd December, 9pm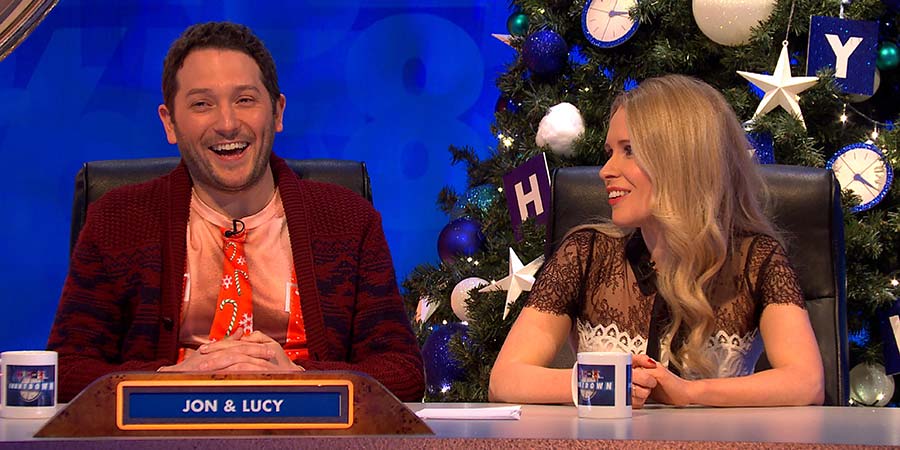 Jimmy Carr presents one of three Christmas specials for Channel 4, featuring all the usual outrageous nonsense. Jon is joined by his wife, fellow comic Lucy Beaumont, whilst Bob Mortimer plays with Sean.
Classic Christmas Comedy Moments
Channel 5, 23rd December, 9pm

Stephen Mangan narrates this compilation of brilliant Christmas comedy, including sketches and scenes from The Morecambe And Wise Show, Mrs. Brown's Boys, Goodness Gracious Me, The Office and much in between. Commentary comes from stars such as Charlie Higson, Barry Cryer, Susie Blake and Emma Kennedy.
The Reluctant Landlord
Sky One, 23rd December, 10pm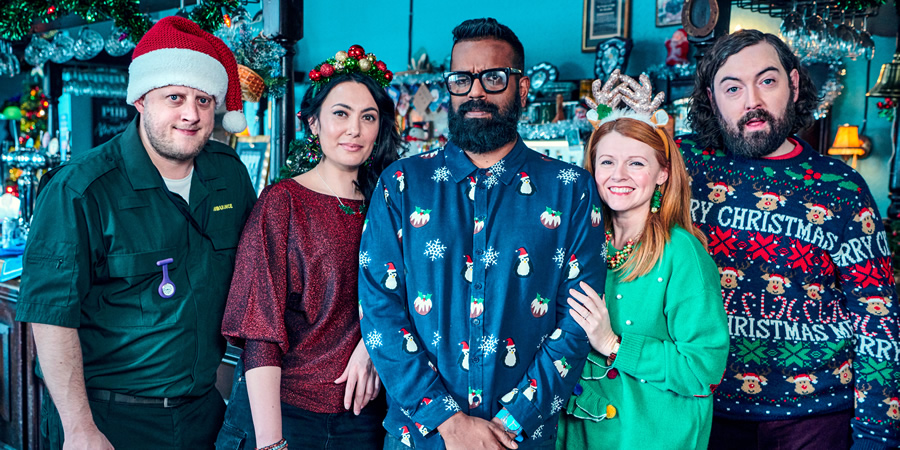 Much to the horror of the pub's regulars, Romesh announces to the pub that he is closing for Christmas. While Romesh's Dad always hosted the best Christmases, Romesh just wants a quiet Christmas with his family and some time to play the latest Superstar DJ computer game when the kids are in bed. However, the arrival of Natasha's psychotic sister scuppers Rom's plans quicker than you can say jingle bells. Elsewhere in the pub, Julie has organised a tinder date on Christmas day and Lee is angry that he has lost out on his favourite paramedic shift of the year.
Famalam
BBC One, 23rd December, 11:05pm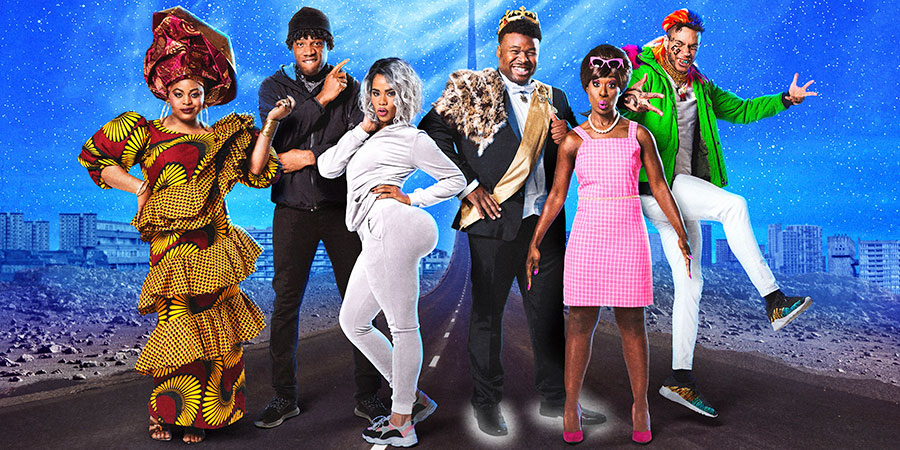 Highlights and new sketches in a new Christmas edition of the sketch show, starring Vivienne Acheampong, Gbemisola Ikumelo, Samson Kayo, John Macmillan, Tom Moutchi and Akemnji Ndifornyen.
Cinderella: After Ever After
Sky One, Christmas Eve, 8pm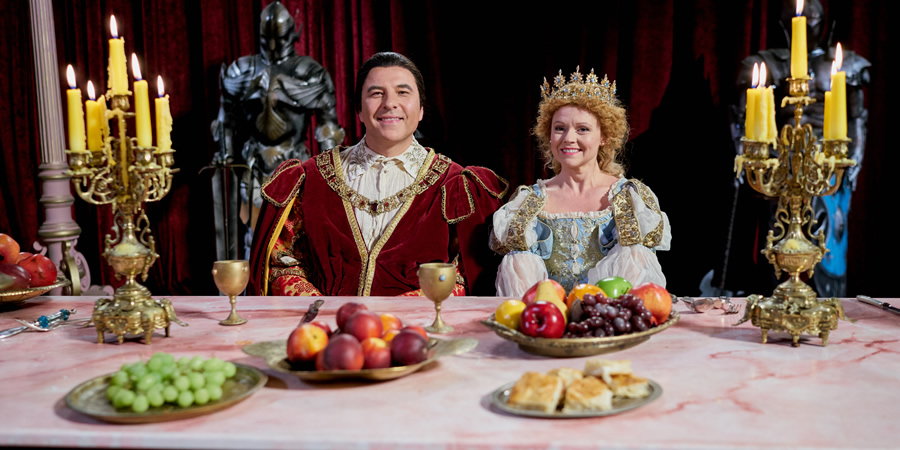 The classic Cinderella story turned on its head. All fairy tales end with 'happy ever after' but what happens after ever after? The anarchic 60-minute special begins where the fairy tale ends; Cinderella has just married her Prince Charming, but soon has a rude awakening when she realises married life isn't all it's cracked up to be when you have an image-obsessed, floss-dancing, hip-hop rapping husband. Perhaps a glass slipper fitting your foot is not sufficient grounds for a lifelong commitment after all? David Walliams and Sian Gibson star.
Not Going Out
BBC One, Christmas Eve, 10pm

A festive special for Lee Mack's sitcom. The BBC says: "We all know Christmas simply wouldn't be Christmas without a giant inflatable Santa, an aggressive bull in a field and a terrifying truck driver. We are straight into seasonal suburban chaos as married couple Lee and Lucy pop out on a last-minute Christmas Eve mission for the kids. With Lucy's father Geoffrey, cutting more of a strict and stuffy Victorian gent than usual, and lovely mum Wendy fortunately on hand to temporarily mind the children, surely it will be an uneventful evening? As ever for Lee, things don't quite go to plan with a theft and unexpected trip into deep countryside. Meanwhile at home, Lee's lovably feckless father, Frank also turns up to offer gifts... and his unique festive flavour."
QI
BBC Two, Christmas Eve, 10pm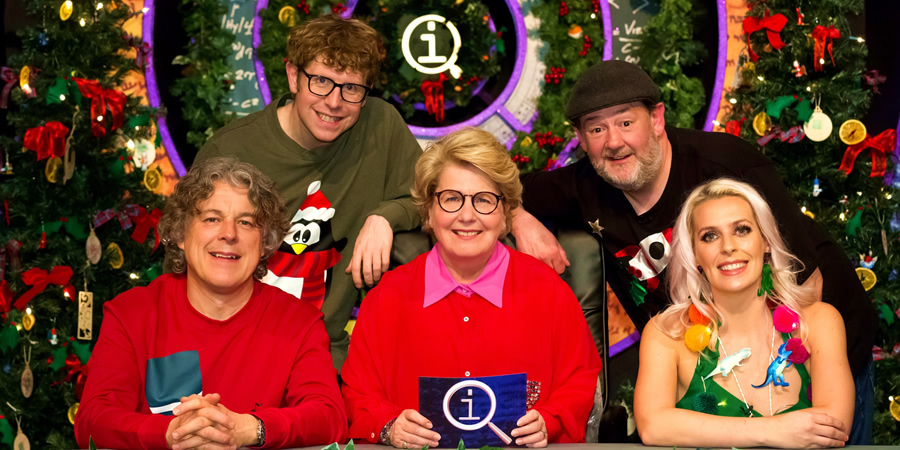 Sandi Toksvig hosts the seasonal Quizmas quiz with Johnny Vegas, Sara Pascoe, Josh Widdicombe, and Alan Davies. Find out how Pascoe's mum ruined the quiz for everybody, how big Dumbo's ears would need to be in real life, what the equivalent of an aquatic sheepdog is, why ice is slippery (it's not what you think) and the best way of getting your wine to 'breathe'. Oh, and after seventeen years Alan Davies finally lands that 'Blue Whale' bonus he's been hoping for!
Michael McIntyre's Big Christmas Show
BBC One, Christmas Day, 6pm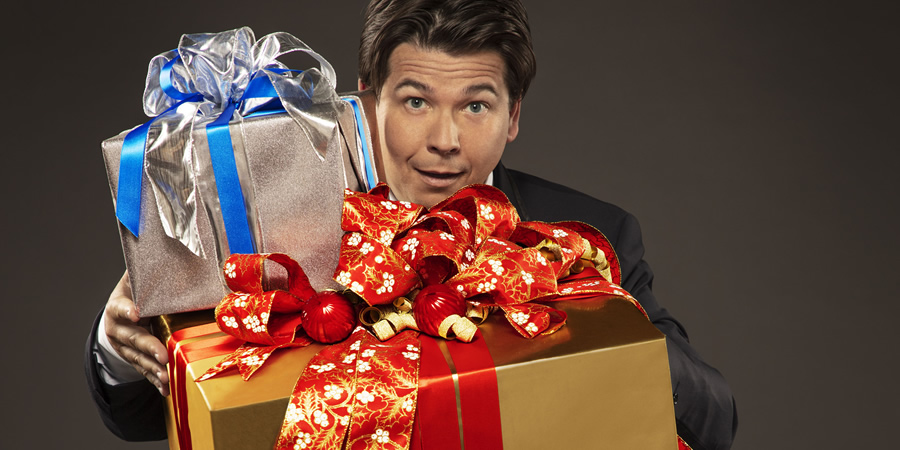 This was the top rated show on TV last Christmas (excluding The Queen's speech), and this episode looks set to be a big one too. Sharon Osbourne plays Send to All. Strictly judge Craig Revel Horwood is woken up in a special Midnight Gameshow, and closing the show will be another spectacular festive performance from the Unexpected Star.
Gavin & Stacey
BBC One, Christmas Day, 8:30pm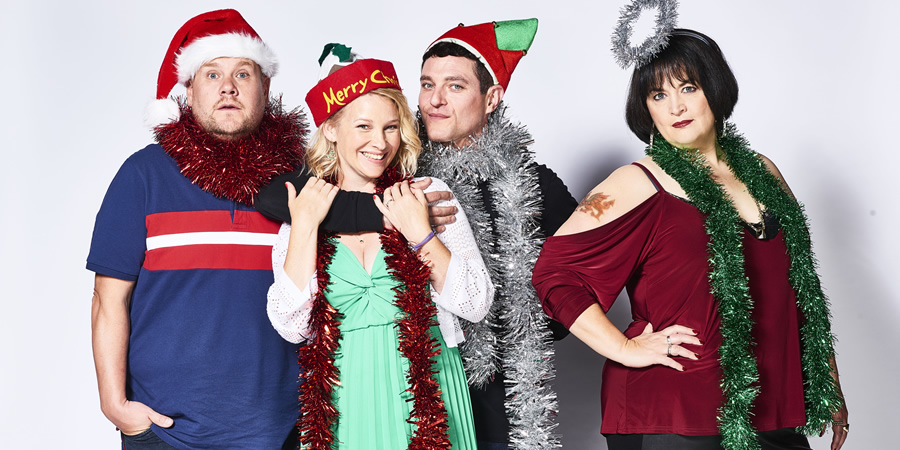 It's been ten years since we last went to Billericay to spend Christmas with the Shipmans and the Wests.
This year the characters are off to Wales for the festivities, where Bryn's cooking dinner for over thirteen people. Understandably he's tense. Pam would secretly prefer to spend Christmas in Essex as she finds Gwen's house a bit lacking. But the deal has always been that they alternate every year, and this time it's the turn of the Wests to host Christmas with everyone under one small roof.
For Gavin and Stacey, parenthood continues to present them with several challenges, their 'baby' now being ten. Smithy, too, continues to commit to his fatherly role, making the journey to Barry at weekends and every second Wednesday to see twelve year-old Neil. Nessa on the other hand adopts her own brand of Nessa-style mothering whilst Pam, Mick and Gwen have become the epitome of doting grandparents.
On Christmas Eve, Dawn makes a shocking discovery about Pete that jeopardises their marriage (again) and a visit to the pub that night is an eye opener in more ways than one.
The Unseen Two Ronnies
Channel 5, Christmas Day, 9:30pm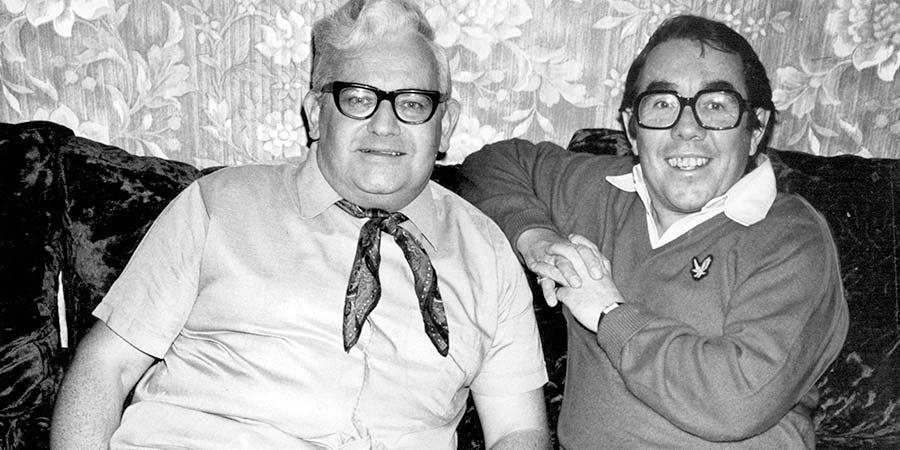 This new feature-length documentary looks at Barker and Corbett's 1986 series for Australian television, including the time they spent Down Under with their families making the shows, and showing some of the best sketches they filmed whilst there.
Mrs Brown's Boys
BBC One, Christmas Day & New Year's Day, 10:30pm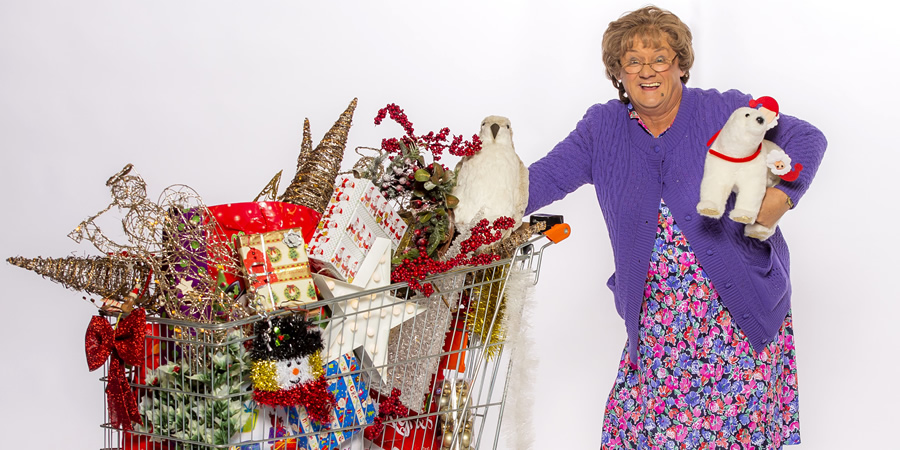 As has now become tradition, two new specials of the hit studio sitcom.
In A Wonderful Mammy, it's Christmas in Finglas once again but no-one in the Brown household has got the memo. Mrs Brown can't seem to please anyone - Betty is annoyed with her for giving Bono money, Mark is annoyed at his mum for not listening to Betty, Winnie thinks Agnes doesn't care about her and Cathy think she's too nosy. It might almost be better if Agnes had never been born. Enter Clyde, who says he's an angel. Maybe he could grant Agnes her wish, to show her what life would be like if she'd never been born? Agnes scoffs but before she knows it she's in a world she doesn't recognise and that doesn't recognise her. A world where her family is someone else's and she must come to terms with a life she never knew...
The second speical, Orange Is The New Mammy, see bad news for Winnie when Agnes discovers Peggy Piper the Pernod poisoner is out on appeal and could be coming back to Finglas. This might mean Winnie has to give evidence against her again as she was the one who saw Peggy poison her husband. There is much discussion about whether Peggy is guilty or not but the only way there's ever going to be closure is by meeting Peggy herself... Meanwhile, Buster loses the tank Dermot's hired for their latest promotion and must find it before Dermot finds out.
Worzel Gummidge
BBC One, Boxing Day, 6:20pm & 27th December, 7pm

A modern adaptation of the Worzel Gummidge stories by Mackenzie Crook.
Set to be broadcast as two one-hour films, this family treat is inspired by the classic books of Barbara Euphan Todd and the BBC says it's "the perfect family adventure, with a mischievous spirit and an environmental message."
Stars will include Sir Michael Palin, Zoë Wanamaker, Vicki Pepperdine, Steve Pemberton and Rosie Cavaliero.
Paddington: The Man Behind The Bear
BBC Two, Boxing Day, 9pm

Stephen Fry tells the story of Michael Bond, the unassuming man whose greatest creation, Paddington Bear, became one of the nation's best loved characters. Featuring interviews with Bond's family, friends and celebrity admirers, the film will also remind us of the other classic characters he created, among them The Herbs, Olga da Polga and Monsieur Pamplemousse.
The Big Fat Quiz Of The Year 2019
Channel 4, Boxing Day, 9pm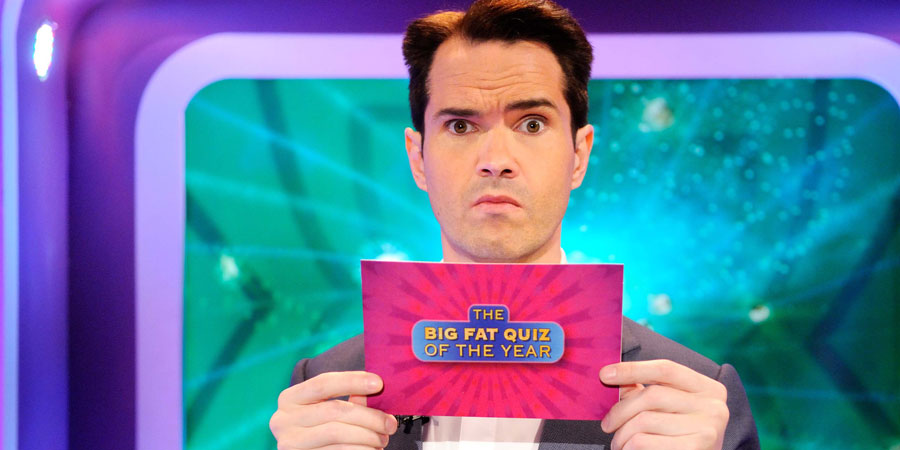 Provisionally scheduled to air on Boxing Day, Jimmy's back once more to look over the year of interminable Brexit delays and debates. Richard Ayoade, Noel Fielding, Maya Jama and Roisin Conaty will be amongst the players.
Would I Lie To You At Christmas?
BBC One, Boxing Day, 9:30pm

A festive special of the panel show. David Mitchell is joined by Liz Bonnin and Stephen Merchant while Lee Mack is joined by Sharon Osbourne and Dr Ranj Singh.
Richard Osman's World Cup Of The Decade
Channel 4, December 27th, 9pm

As we hurtle towards 2020, in this new format Richard Osman looks back and celebrates the very best of the past ten years across various categories including: Film, TV show, Song, Celebrity, and New Thing. Viewers will take a nostalgic trip down memory lane as Richard and his celebrity guests discuss the potential winners in each category, before revealing the ultimate winner in each group. In the lead up to the show, Richard is hosting a World Cup style tournament on Twitter giving the public the opportunity to have their say on each of the five categories with the winners being revealed on the show.
Frankie Boyle's New World Order 2019
BBC Two, 30th December, 10pm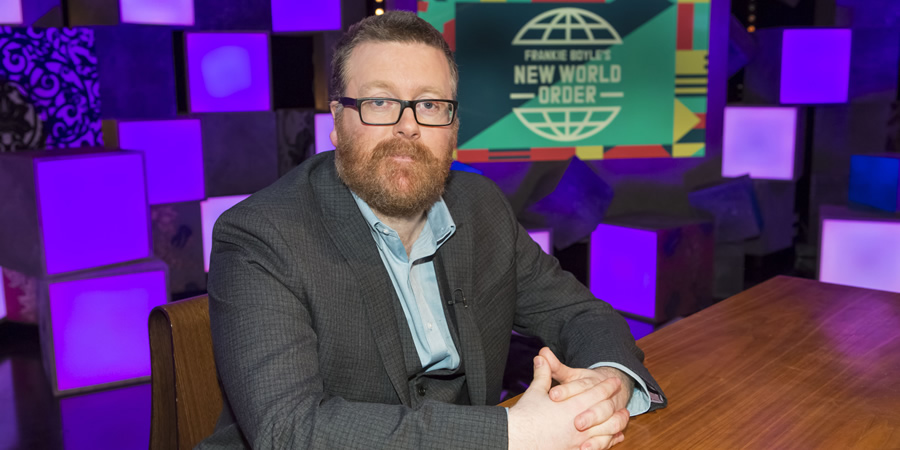 Frankie Boyle is set to return will another end of year special where, with the help of his guests, he'll dissect the bewildering year that was 2019.
The Best Of 2010-2015 Wipe With Charlie Brooker
BBC Two, 30th December, 10:45pm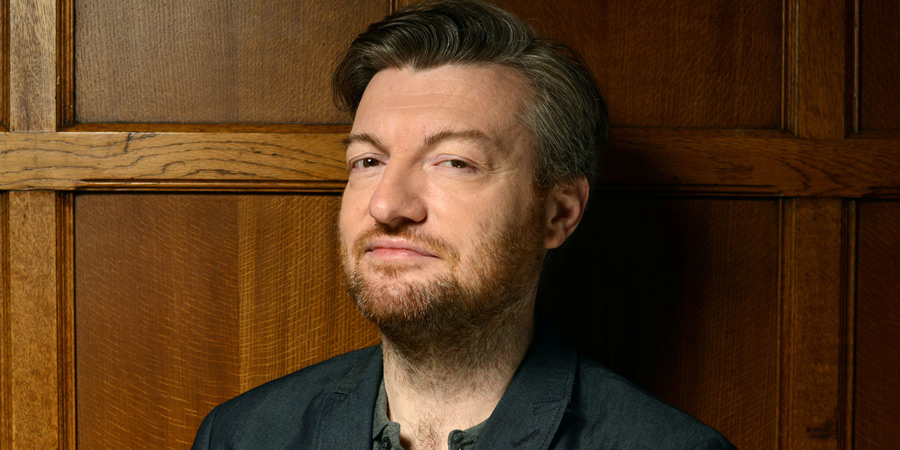 Highlights of the annual programmes in which the Black Mirror creator looked back over the first five years of the decade, followed by a repeat of the full 2016 Wipe.
Susan Calman's Not Quite End Of The Year Show
BBC Scotland, New Year's Eve, 9pm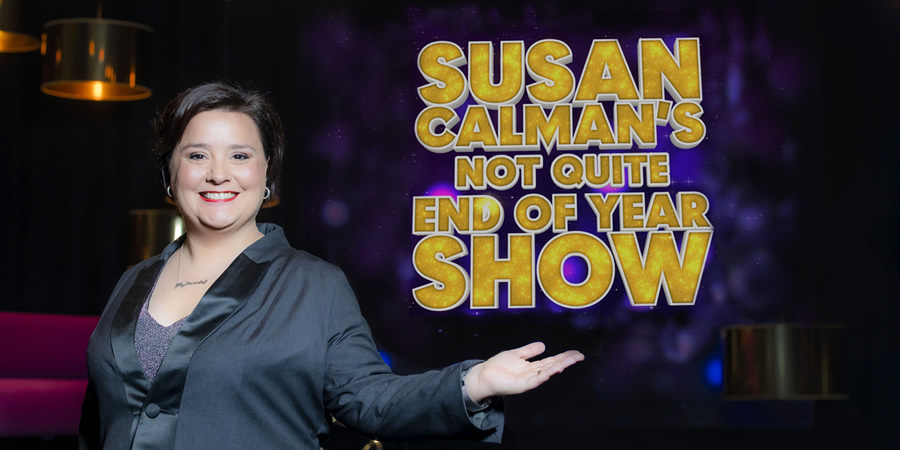 The countdown to the bells begins as Susan Calman looks back over 2019 with guests including Guilt star Mark Bonnar. Meanwhile on BBC One, The Graham Norton Show is the main comic chat show on New Year's Eve.
The Last Leg Of The Year
Channel 4, New Year's Ever, 9pm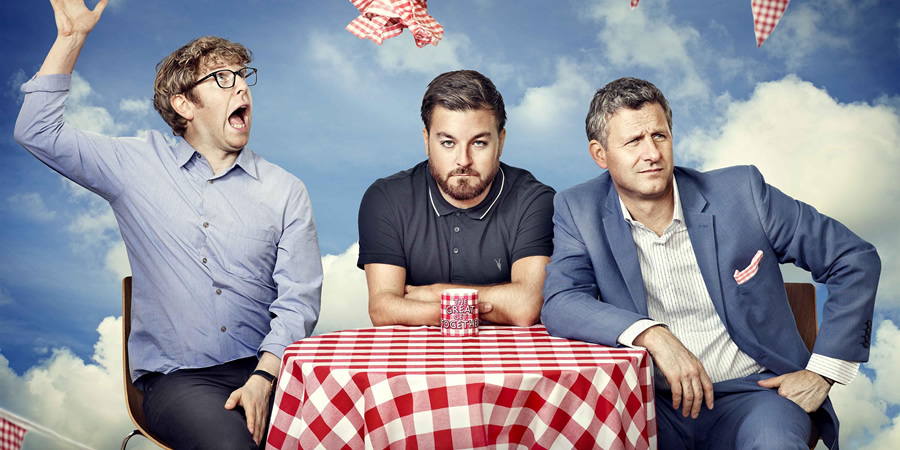 Adam Hills, Josh Widdicombe and Alex Brooker present a two-hour New Year's special, taking a look back at the highs and lows of 2019 in the company of a selection of celebrity guests, including Sue Perkins, Sara Pascoe, Tom Davis and Rosie Jones. Johnny Vegas is on hand to man the studio's bar and keep the drinks flowing, while house band The Horne Section provide the music. Alex takes on his most daring challenge to date when he trains to become a racing driver, aiming to become the first disabled person in history to complete a high-speed lap in a racing car at Donington Park.
Dame Edna Rules The Waves
BBC One, New Year's Eve, 9:05pm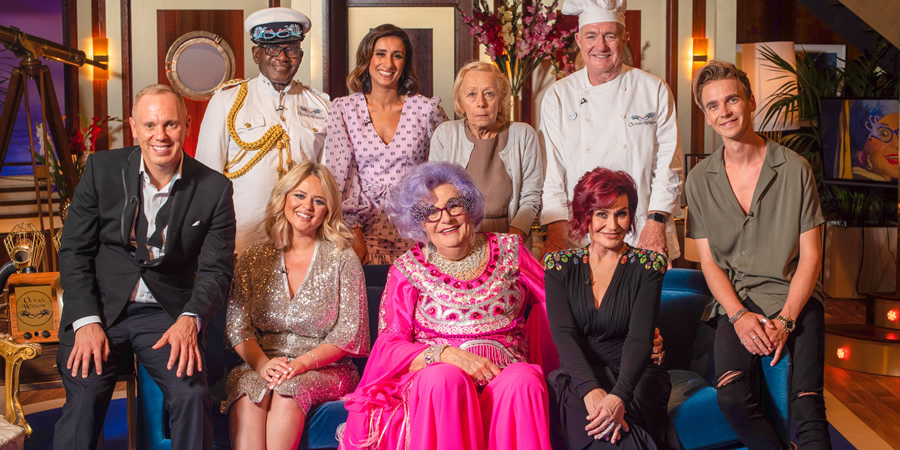 A return to TV for Dame Edna Everage. The premise is that, following her emotional farewell tour, Dame Edna has been enjoying luxury downtime onboard her enormous yacht, sailing the seas without a care in the world.
Filmed in front of an audience, Dame Edna will host a very exclusive evening with celebrity guests including Sharon Osbourne, Rob Rinder and Emily Atack with music from Nile Rodgers and Chic. The BBC says: "There'll also be a few surprises direct from her luxury yacht, staffed by some familiar faces."
Jim Smith Live From Perth
BBC Scotland, New Year's Eve, 10pm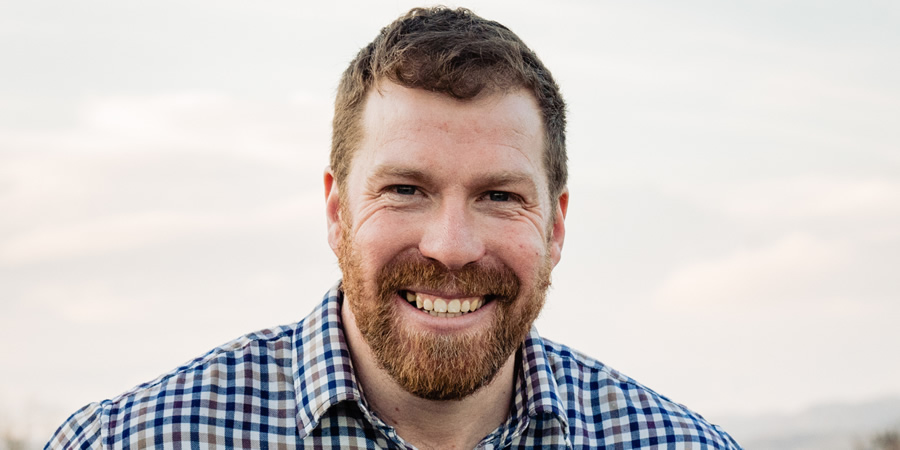 Farmer Jim Smith/p] has taken the comedy world by storm. This show, the last on his sell out tour, was recorded in front of a packed home crowd in Perth, proving there is a big audience for his unique brand of farmyard humour.
Only An Excuse?
BBC One Scotland, New Year's Eve, 11pm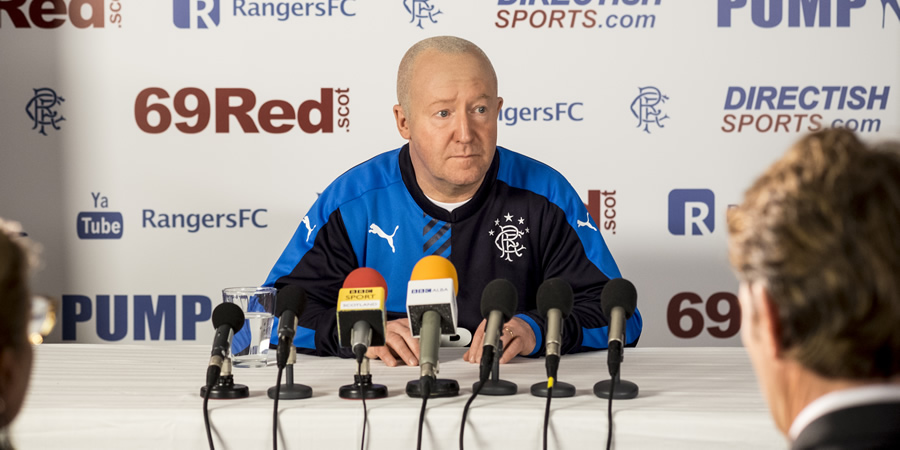 This annual sketch show has been running since the 1990s, and it returns to BBC One Scotland again this New Year's Eve.
Miranda: My Such Fun Celebration
BBC One, New Year's Day, 5:45pm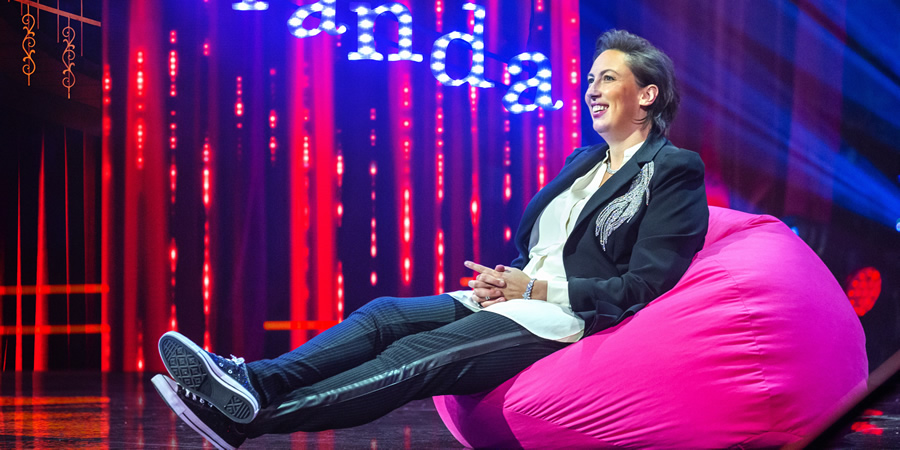 It's now a decade since Miranda Hart galloped onto our screens with her sitcom. To mark this milestone, BBC One is filming a very special one off 'shindig' at The London Palladium involving the stars.
This special entertainment show will feature a host of treats and surprises as the cast reunite to "look back over a decade of such fun, friendship, romance and all that made millions of fans connect with this unique and very special sitcom."
2019: A Year In The Life Of A Year
BBC Two, New Year's Day, 11pm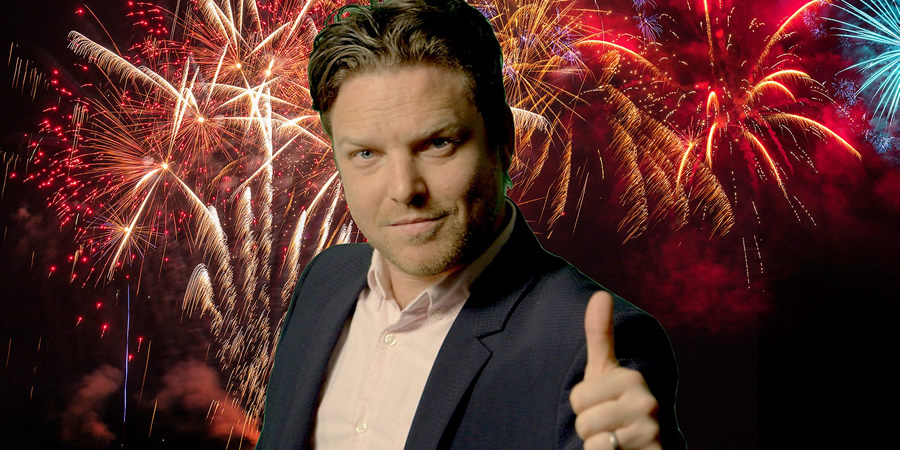 Another review of the year unlike any other review of the year, because almost all of it is made up. As with previous editions, this programme is "written, presented and presented by Rhys Thomas. It features a lot of things that happened in 2019, but not necessarily in the right order."
---
Alongside all those new telly treats, don't miss out on the usual range of repeats, including The Two Ronnies, The Vicar Of Dibley, The Morecambe & Wise Show, Porridge, As Time Goes By, and stand-up from Dara O Briain, Kevin Bishop and others.