Sky Studios has hired producers Adnan Ahmed and Katie Churchill and commissioner Alex Moody, as it prepares to expand its output.
The broadcaster confirms: "Following a string of break-out Sky Original comedies, Sky Studios is expanding its comedy team with three new hires across indie commissioning and in-house development.
"The team, which develops, commissions, and produces original scripted comedy for Sky, this week welcomes Adnan Ahmed and Katie Churchill as in-house producers with Alex Moody set to join this summer as commissioning editor for indie-led projects."
Ahmed, who joins from BBC Studios, and Churchill, who joins from Tiger Aspect, are the first hires into Sky Studios' growing in-house development and production team, led by BAFTA-winning writer and producer Anil Gupta, who joined Sky Studios as creative director for comedy last October. The pair's remit includes identifying new and established writing and performing talent and working with them to develop scripted comedy projects for Sky Studios.
While at BBC Studios, Ahmed produced the UK's first British Muslim sketch show Muzlamic, as well as The Big Asian Stand-Up, the BBC New Comedy Awards, podcasts and a number of shows for BBC Radio 4, including Rich Hall's (US) Breakdown, Ankle Tag, Darren Harriott: Black Label, Felicity Ward - Appisodes and Chain Reaction.
Churchill's credits from her time as a development producer at Tiger Aspect include producing Simon Amstell: Set Free (Netflix), Lazy Susan (BBC Two) and Jonny Sweet's Le Maire (BBC Radio 2). She also was the assistant producer of Netflix formats Jack Whitehall: At Large and Travels With My Father.
Alongside in-house development, Sky Studios is further boosting its indie commissioning team with the appointment of Alex Moody as commissioning editor, reporting to director of comedy, Jon Mountague.
Moody joins from the BBC where her commissions included Mackenzie Crook's Worzel Gummidge, King Gary, Motherland, Mandy, There She Goes, The Other One, Cunk On Britain, The Young Offenders, and Frankie Boyle's New World Order.
Moody, who joins in the summer, will work alongside fellow commissioning editor Tilusha Ghelani and Mountague to further boost Sky Studios' growing slate of indie-produced Sky Original comedies, in line with Sky's commitment to more than double its investment in original content by 2024.
Already in the pipeline for Sky One are further series of Intelligence, Code 404, Frayed, Brassic and Breeders, as well as new sitcom Bloods.
Jon Mountague says: "Katie, Adnan and Alex are three of the best in the business. They all have brilliant track-records in delivering break-out comedy hits and will each bring their distinctive and diverse taste to Sky Original comedy as we expand both our indie-commissions and our in-house development slate.
"2020 was a vintage year for comedy at Sky with more viewers and critical acclaim than ever before both in the UK and around the world with our original series picked up by HBO Max, Peacock, Hulu, Stan and more. This year is set to be even bigger with more returning series and more new Sky Originals. There's never been a better time to work in Comedy at Sky, not least because you don't have to sit in the office with the Drama team."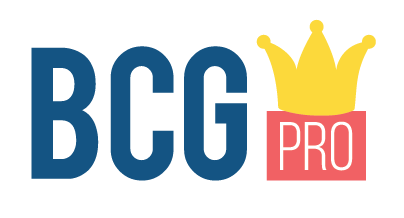 Enjoyed reading? This article is provided as part of
BCG Pro
. For much more like this, including premium articles, resources, tools and services,
find out more and subscribe
.