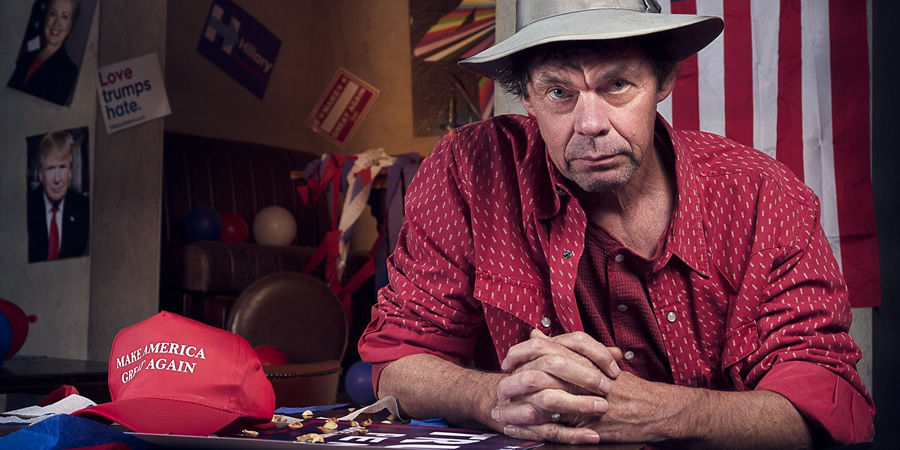 Genre

Stand-Up

Broadcast

Channel

Episodes

Starring

Writers

Rich Hall and Nick Doody

Producer
Multi award-winning comedian and US Citizen Rich Hall follows the closing stages of the US Presidential race, offering an acerbic look at the electoral system and the two candidates vying for the most important job in the world.
A combination of stand-up, sketch and interview, Rich Hall's (US Election) Breakdown broadcasts live from the fictional IBBC network in Washington to the whole of the United States.
Rich and his producer Nick Doody take calls from every corner of the United States to hear the concerns of voters, offering their take on the issues troubling the American electorate.