Henry Normal BAFTA Award
Henry Normal to receive BAFTA Special Award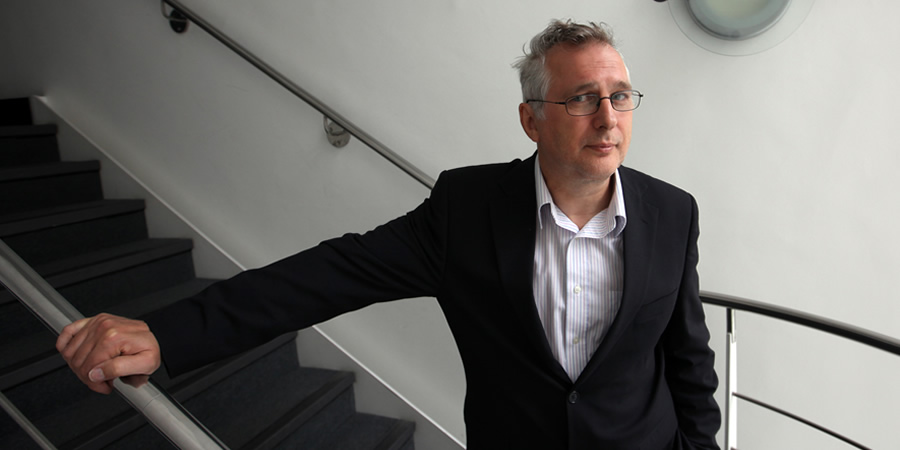 Henry Normal is to get a BAFTA Special Award.
The television writer, producer, poet and co-founder of Baby Cow Productions to be honoured on the 28th June, BAFTA announced today.
He will be presented with the BAFTA Special Award at a private event, which will include an on-stage interview with John Bishop.
Krishnendu Majumdar, Chair of BAFTA's Television Committee, explains: "Without Henry Normal, some of the finest and most distinctive British television comedies would not have been made - including The Royle Family, Paul And Pauline Calf, The Mighty Boosh, The Mrs Merton Show and Gavin & Stacey to name but a few.
"Across his career, he has taken creative risks to grow his craft and has consistently championed emerging talent by bringing much-celebrated comedy writers and performers to the forefront, such as James Corden, Ruth Jones, Noel Fielding, Caroline Aherne, Rob Brydon and Julia Davis. His contribution to the industry is enormous and I'm thrilled that he will be receiving this Special Award."
Reacting to the news, Henry Normal says: "I'm stunned that BAFTA would give me such an honour. I've spent my days having a laugh with some of the country's funniest people for over 20 years and have managed to get paid for it. I don't think I'll believe it fully until I'm displaying it matter-of-factly on the dinner table for my in-laws every time they visit."
With a career spanning four decades, Henry Normal began his television career with guest slots on Granada and other regional and national television arts and comedy shows before co-writing and starring in Channel 4's Packet Of Three in 1991.
From there, he went on co-write and co-produce BAFTA-winning sitcoms The Royle Family and The Mrs Merton Show. Alongside Steve Coogan, he co-wrote Paul And Pauline Calf's Video Diaries, Coogan's Run, The Tony Ferrino Phenomenon, Dr. Terrible's House Of Horrible and the BAFTA-nominated 2002 film The Parole Officer.
Normal co-founded Baby Cow Productions with Coogan in 1999, and across his seventeen and a half year tenure as managing director, he executive produced all, and script-edited many, of its shows, including the BAFTA-winning comedy programmes I'm Alan Partridge, Gavin & Stacey, Hunderby and The Sketch Show; BAFTA-winning and Oscar-nominated film Philomena; and the BAFTA-nominated comedy series Nighty Night, Marion & Geoff, The Mighty Boosh, Moone Boy and Camping. Most recently, Normal executive produced award-winning sitcom Uncle, and the 2016 series of Red Dwarf.
Since retiring in April 2016, Normal has written and performed two BBC Radio 4 shows, A Normal Family and A Normal Life, combining comedy, poetry and stories about bringing up his autistic son. He is currently writing a third episode, provisionally titled A Normal Love.
---
For updates, click the button below.
Share this page