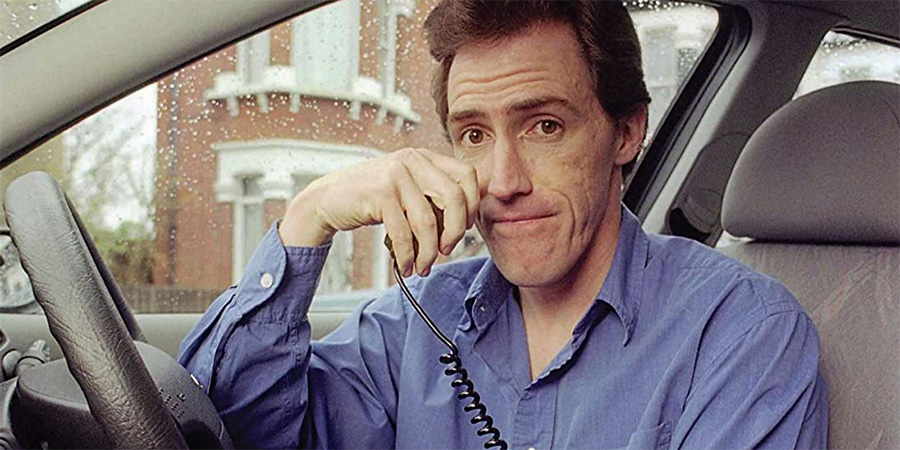 Genre

Sitcom

Broadcast

Channels

Episodes

16 (2 series), plus 1 Comic Relief special

Creators

Rob Brydon and Hugo Blick

Star

Writers

Rob Brydon and Hugo Blick

Director

Producer
Created by Rob Brydon and Hugo Blick, the programme features Keith Barret, a taxi driver estranged from his wife, Marion, and children, Rhys and Alun. Although it's clear the separation is having a devastating effect on him, he's determined - to the point of near insanity - to remain positive. "I don't look at it as losing a wife," he says, reflecting on Marion's relationship with colleague Geoff, "I look at it as gaining a friend."
Despite his chirpy testimony, it's clear Marion is behaving in an incredibly cruel fashion, turning his beloved children ("my little smashers") against their dad.
By the second series, Keith's relationship with Marion has, if anything, deteriorated since we last saw him. He's been denied access to his kids, and has turned to social services to negotiate visiting rights.
Professionally, he's on the up, working as a chauffeur for an American couple and spending his days ferrying around their obnoxious son Fisher.
Production company

Laugh track

None
Broadcast details
First broadcast

Tuesday 26th September 2000 on BBC Two at 9:50pm

Last new broadcast

Wednesday 5th March 2003 on BBC Two at 10pm

Last repeat

Wednesday 12th August 2015 at 1:35am on Gold
Website links