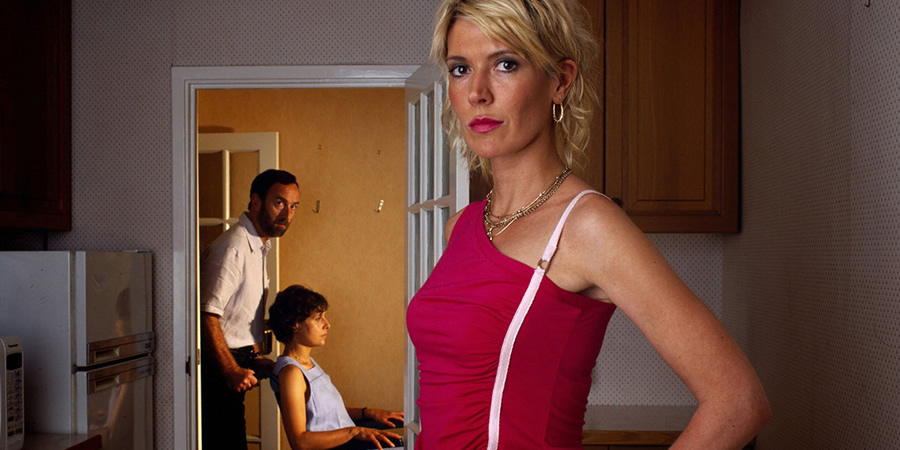 Genre

Sitcom

Broadcast

Channel

Episodes

Starring

Julia Davis, Angus Deayton, Rebecca Front, Ruth Jones, Mark Gatiss, Felicity Montagu, Kevin Eldon, Kitty Fitzgerald and others

Writer

Directors

Producers
Jill is a monstrously self-involved beautician whose husband, Terry, is dying of cancer. Her reaction to such terrible news is to tell everyone that Terry has died and pursue her neighbour, Don, a doctor whose wife is suffering from MS.
She commits mass-murder at the end of Series 1 but successfully frames a man called Glen for all the murders.
In Series 2, Glen is being detained at Her Majesty's pleasure in Bettle Lodge - an institution for the mentally insane. Meanwhile Jill is planning to move on with her life, but first she must visit Glen and relieve him of the burden of his chip and pin number.
However, Jill's one objective remains in Series 2 - to find Don and make him hers. She drugs and kidnaps Linda, hooks her caravan to her bright pink jeep and sets off to north Cornwall, where Cath and Don are currently working through their marital problems at the Trees Therapy Centre.
Production company

Soundtrack

Theme music is My Name is Nobody by Ennio Morricone.

Laugh track

None
Broadcast details
First broadcast

Tuesday 6th January 2004 on BBC Three at 10:30pm

Last new broadcast

Tuesday 11th October 2005 on BBC Three at 10:30pm

Length of episodes

30 minutes

Last repeat

Sunday 4th June 2017 at 1:20am on Gold
Website links