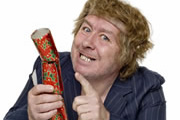 A guide to the 2008 Christmas Special, which saw the return of Rab C Nesbitt to TV after a break of over 10 years. It is 2008 and Rab is a changed man. He has ditched alcohol, found religion and even discovered the cooker.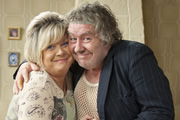 Rab returned for a full series in 2010, accompanied by a complement of demons to wrestle with and plenty to get off his string-vested chest.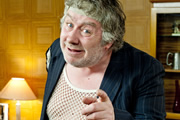 Rab's back for a landmark 10th series, but age has not mellowed Nesbitt...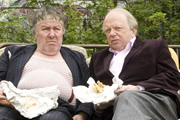 How does a worldwide recession affect a waster, a workshy scrounger, a freeloading sponger like Rab C Nesbitt? John Sergeant meets the character to find out...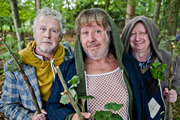 Rab thinks of himself a little like Robin Hood in the special that was broadcast at the start of 2014.