Sky Living announces new series set in a spa
Sky Living announces new series set in a spa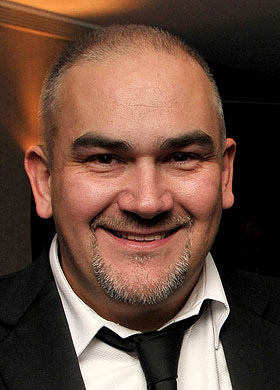 Derren Litten (pictured), the creator of hit ITV sitcom Benidorm, has penned a brand new comedy series for Sky Living.
Set in a Hertfordshire health establishment that proudly boasts it can cure anyone, The Spa is described as featuring the writer's "trademark larger than life characters, razor-sharp dialogue, and outrageous storytelling."
The Thick Of It and Grandma's House star Rebecca Front will play the ambitious yet misguided manageress of the spa, whose tactless approach and initiatives have a habit of plunging the business into utter chaos.
Litten will also appear in the show, playing a wheelchair-bound fitness instructor. Other actors taking part in the ensemble piece include Tim Healy (cross-dresser Les in Benidorm) as a well-endowed handy man, Debbie Chazen (Tittybangbang, Psychoville) as a hippy therapist and her The Smoking Room co-star Nadine Marshall (Hounded) as an over-zealous personal trainer. Other characters, who have not yet been cast, will include a chef with some unusual recipes and a suicidal cleaner. The series will also feature special guest stars who will play visitors to the spa.
The Spa will be overseen by production company Tiger Aspect and directed by Sandy Johnson, both of which are behind Litten's Benidorm. It has been commissioned as Sky continues to look to invest in comedy, and is now embarking on a strategy of spread its commissions further than just Sky1.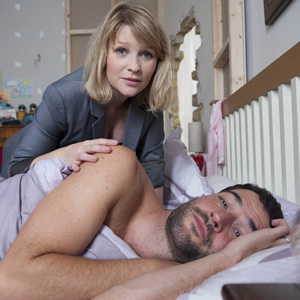 Before today the channel Living had only broadcast the low-budget one-off pilot Gayle Tuesday: The Comeback. However, in addition to The Spa, Sky Living will now also broadcast Gates (pictured), an ensemble sitcom starring Sue Johnston (The Royle Family), Tom Ellis (Miranda), Joanna Page (Gavin & Stacey). The school run-based series had previously been announced as a Sky1 show, but will instead be broadcast on Sky Living to help boost the channel's home-grown portfolio of shows.
Jane Johnson, Director of Sky Living, says: "I am thrilled to be able to announce Gates and The Spa on Sky Living, our first original scripted comedies which set the tone and ambition of what we're looking for on Sky Living for future projects. Both shows will sit at the heart of our autumn schedule and further demonstrate Sky's commitment to producing original British content across the whole channel portfolio. With fantastic talent both in front of and behind the camera, we hope our customers love these shows as much as we do."
Lucy Lumsden, Sky's Head of Comedy, adds: "Following our recent comedy successes including Stella, Spy and Trollied, it's an extremely exciting time for Sky. This latest wave of announcements today demonstrate that we are hungry to work with the best talent at home and abroad and expand our ambitions for comedy across our other channels."
The Spa, which will consist of seven 30-minute episodes and a 60-mintue special, will be broadcast this autumn on Sky Living.
Share this page