Tom Davis stand-up return
Tom Davis to return to stand-up comedy
Tom Davis has announced his return to live stand-up comedy
The King Gary star will appear as part of a Comedy In The Park series of events
He says: "Stand-up was the thing I started with"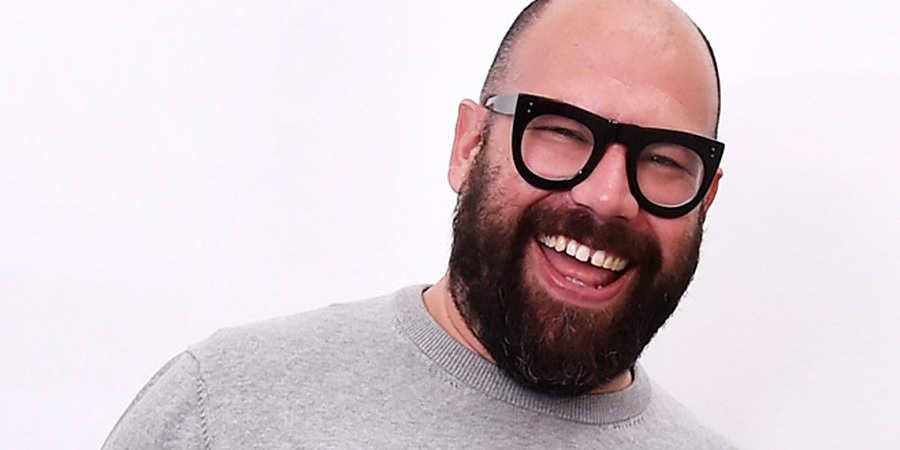 Tom Davis is returning to stand-up.
Having performed a number of low-key gigs and supported Romesh Ranganathan, the King Gary star has joined the line-up of Comedy In The Park, seven one-day summer festivals across England and Scotland announced this week, headlined by John Bishop, Katherine Ryan, Dara O Briain, Jason Manford and Rob Beckett.
Davis began performing stand-up while working as a scaffolder, then added a drag element to his anecdotal material before making his television debut in Leigh Francis's 2009 Bo' Selecta! Michael Jackson special. His early routines about his father subsequently fed into Simon Day's character, Big Gary King, in the BBC One sitcom.
Davis has suggested that he will ultimately develop an hour-long show and is considering taking it to the Edinburgh Fringe.
"If I'm honest with you, all that I wanted to be when I started out in this game was like Billy Connolly or Bernie Mac, they were the two people," Davis recalled on Sky One football show Soccer AM yesterday.
Having won a BAFTA with his long-time collaborator, director James De Frond, for BBC improv comedy Murder In Successville, Davis added that "the acting and the writing, that's all something which has come along that's incredible, I'm very lucky for that. But stand-up was the thing I started with".
Supporting his King Gary co-star Ranganathan, with whom he co-hosts the conversational podcast Wolf And Owl, he reflected that "the pressure's on. But the adrenaline, you can't really match that. It's something else."
He also revealed, apparently truthfully, that he's written the foreword to a joke book by his sometime A League Of Their Own colleague, Jamie Redknapp, of his "favourite one-liners", to be published next year. The ex-footballer has attracted critical acclaim for his recent autobiography Me, Family And The Making Of A Footballer.
Davis also suggested that there will be more League Road Trip specials after the latest instalment, featuring Redknapp, Ranganathan and ex-cricketer Freddie Flintoff travelling from Loch Ness to London, airs next month.
"Once the covid thing goes away, hopefully [there will be] another Road Trip," Davis said. "The Road Trip is such an amazing job, it's incredible, it's so much fun to be away with Fred, Jamie and whoever else ... they're such good guys ... there's no ego. It's a great laugh and I love it."
Co-starring Laura Checkley, the King Gary Christmas special airs this Wednesday night on BBC One. Davis is also appearing in BBC Two's Cinderella: A Comic Relief Pantomime For Christmas the following evening, alongside Olivia Colman, David Walliams and Tom Hollander among others, and will star in Channel 4's crime comedy-drama The Curse next year with the cast and creators of People Just Do Nothing.
Beginning on June 26th at Wicksteed Park in Kettering, the Comedy In The Park line-up also includes James Acaster, Russell Kane, Nish Kumar, Paul Chowdhry, Ed Gamble, Desiree Burch, Fern Brady, Paul Smith and Judi Love.
Tickets are available at comedyinthepark.co.uk.
---
For updates, click the button below.
Share this page