Production starts on new Sky comedy drama Mount Pleasant
Wednesday 2nd March 2011 @ 3pm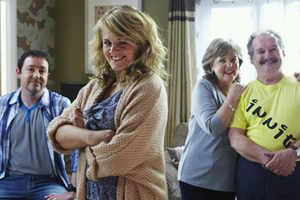 It was announced today that production has begun on Mount Pleasant, a big-budget new comedy drama for Sky.

The eight-part series, commissioned by Sky's Head of Comedy Lucy Lumsden, follows the life of a Mancunian called Lisa, and the day-to-day adventures she has with her husband, friends and family.

Mount Pleasant has been created by Sarah Hooper, one of the writers of Channel 4's Shameless. A number of well-known actors have been signed up to appear in the series, with Sally Lindsay (Coronation Street, Phoenix Nights, Scallywagga) taking on the lead role of Lisa.

Other actors appearing include comedy veteran Bobby Ball; Neil Fitzmaurice (Peep Show, Phoenix Nights); Daniel Ryan (Just William); Liza Tarbuck (Linda Green, Extras); Paula Wilcox (Man About The House); Sian Reeves (Lunch Monkeys); and Adrian Bower (Teachers).

The comedy drama follows the life of Lisa, who is described in the production notes as "a real woman in a real marriage living in a real part of Manchester." She has no idea that another woman is making a play for her husband Dan. On a daily basis Lisa also has to fend off her temptress neighbour, and at the same time avoid her own emotions when sexy singleton Jack arrives in town. The series will see Lisa navigating the highs and lows with her best friends and workmates.

Lucy Lumsden says: "I'm delighted with the wealth of talent that surrounds Mount Pleasant both on and off screen. What better way to kick off Sky's plans for original British comedy. Our customers are in for a treat."

The series will be produced by Tiger Aspect, the company behind Grandma's House, Harry & Paul and Ladies Of Letters. Sophie Clarke-Jervoise from Tiger Aspect says: "We're thrilled to be able to bring Sarah Hooper's first comedy drama series to life on Sky 1 HD. She is a truly brilliant writer, with enormous energy, creativity and an unerring ability to constantly surprise her audience."

Producer Siobhan Bachman adds: "When Sarah wrote this show, we dreamed of actors like Pauline Collins and Bobby Ball bringing her characters to life and we're still pinching ourselves now they're on board. It's an incredible cast with Sally Lindsay and Daniel Ryan providing the show's beating heart with remarkable on-screen chemistry. It's fantastic to see a real, loving marriage and a leading lady who's strong, funny and likeable. That's rare on TV nowadays."

Writer Sarah Hooper tells us: "Mount Pleasant is my first own series and it is a huge milestone in my career. Lucy and Stuart [Murphy, Sky1 channel controller] at Sky have been brilliantly supportive at every stage, and it's a total pleasure working with Siobhan and Sophie at Tiger Aspect. It was imperative for me to write something bright and aspirational instead of something too grim up north, and they have all backed this right from the start, which is fantastic."

Mount Pleasant is set to be filmed on location around Manchester and on the sound stages of the Sharp Project in East Manchester in June 2011. It will be broadcast on Sky 1 HD in the autumn.
Latest News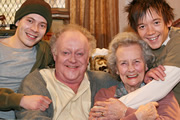 High Hopes, the BBC Wales sitcom which ran for six series between 1999 and 2008, is to return for a new special.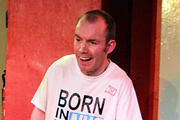 Lee Ridley, a stand-up comedian with cerebral palsy, has won the BBC New Comedy Award 2014.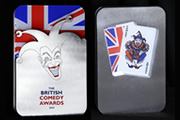 The full results of The British Comedy Awards 2014 are here. Click through to find out who won the King or Queen category, and more.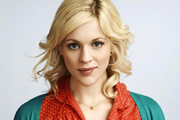 Channel 4 has commissioned Space Ark, a sitcom pilot about life on board a spaceship that escapes Earth before the planet is destroyed.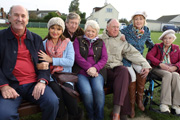 It has been confirmed that BBC One sitcoms Boomers and Citizen Khan will both return for another series, as the BBC outlines its plans for comedy in 2015.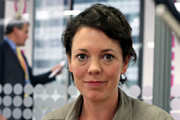 Olivia Colman and Julian Barrett are to star in Flowers, a new sitcom pilot about "the ultimate dysfunctional family".