More series of Not Going Out
BBC orders three more series of Not Going Out
Lee Mack has revealed that the BBC has ordered THREE more series of Not Going Out
The recommission will take the hit sitcom up to Series 13
Not Going Out will become the UK's third longest-running sitcom by number of series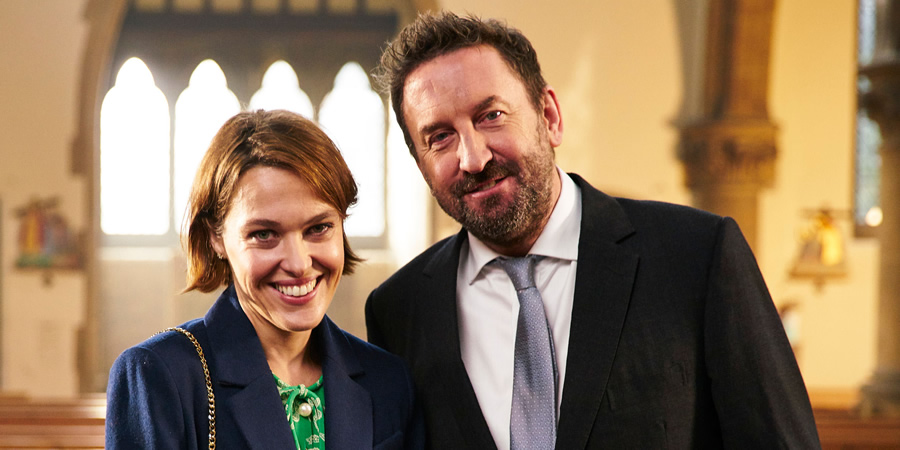 Lee Mack has revealed that the BBC has ordered three more series of his hit sitcom Not Going Out.
This significant recommission will see the show become one of British television's longest-running sitcoms.
Not Going Out launched in 2006. Series 10 has just finished airing on BBC One, with an already-filmed Christmas special scheduled for December.
Today's news means the sitcom will run until at least Series 13.
The BBC has yet to officially announce the order, but Mack reveals the news on tonight's episode of The Graham Norton Show. Talking about thinking up ideas for the new episodes, he says: "So, now we've got to mine more from our real lives. The problem with mining things from your own life is that you then watch it with your wife. So, the guy I write with [Daniel Peak] and I have a rule now that we just blame the other person and say things like, 'You won't to believe this, but they also do that thing in bed!'"
Mack appears on Graham Norton's show to promote his film debut in Horrible Histories: The Movie - Rotten Romans. He says: "It's massive and I didn't realise just how big it is until I was offered the part and my kids said I had to do it."
The comedian also reveals on the chat show that he has committed the 'ultimate sin' at home, telling Norton: "I haven't confessed this yet to my wife and I think she might kill me. I committed the ultimate sin and got ahead on the Fleabag box set without her. I then pretended, while watching it with her, that I hadn't seen it!"
Not Going Out has morphed from a flatshare sitcom into a family sitcom across its ten series. The comedy co-stars Sally Bretton as Lee's wife Lucy, with Bobby Ball as his dodgy father Frank, and Geoffrey Whitehead and Deborah Grant as Lucy's parents. Hugh Dennis and Abigail Cruttenden play Toby and Anna, Lee and Lucy's friends.
Not Going Out was initially cancelled after Series 3, but BBC executives eventually reversed what was widely interpreted as a politically-motivated decision. As the list below shows, by the time the show has concluded its now-ordered thirteen series it will have become the country's third longest-running sitcom by number of series.
Further details on the new series will be revealed in due course. It is expected that one series will be broadcast each year between 2020 and 2022.
Britain's longest running TV sitcoms
The below list features TV sitcoms, ordered by the number of series they have had.
Last Of The Summer Wine (31 series)
ChuckleVision (21 series)
Not Going Out (13 series)
Red Dwarf (12 series as at 2019, recommission possible)
Birds Of A Feather (12 series as at 2019, recommission possible)
Mike & Angelo (12 series)
My Family (12 series)
Never The Twain (11 series)
Are You Being Served? (10 series)
The Liver Birds (10 series)
Shelley (10 series)
Rab C. Nesbitt (10 series)
Additionally, Terry & June (9 series) would appear on this list if combined with predecessor Happy Ever After (5 series); Sykes (7 series) if added to its earlier incarnation, Sykes And A... (9 series); and Till Death Do Us Part (7 series) if combined with sequels Till Death.... (1 series) and In Sickness And In Health (6 series).
---
For updates, click the button below.
Share this page