The Real Comedy Controllers
Radio 4 Extra to interview comedy producers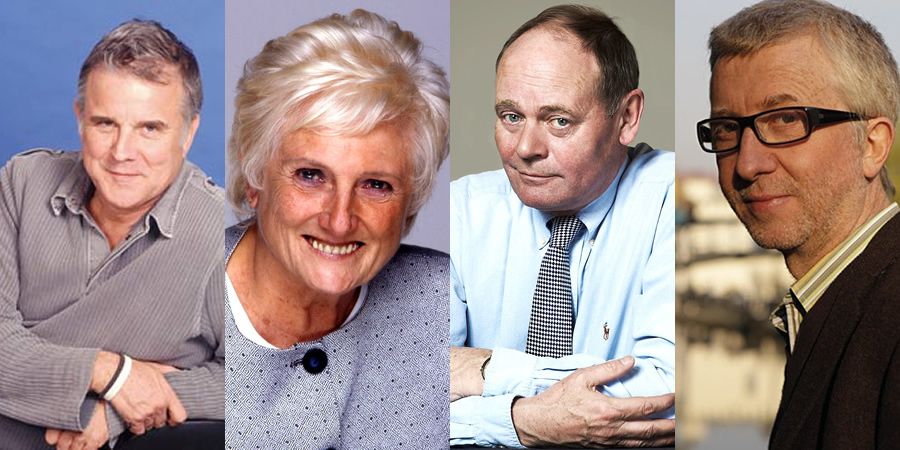 Radio 4 Extra is making The Real Comedy Controllers, a series in which some of Britain's most prolific comedy producers are interviewed.
The title is a spin-off from the station's Comedy Controller strand, in which comedy stars select their favourite episodes to repeat. However, The Real Comedy Controllers will be recorded in front of a live audience and see the producers "reveal what it was that made them laugh and shed light on how those and other similar programmes were made." They will also answer questions from the studio audience.
The producers taking part are...
Paul Jackson: Producer of The Two Ronnies, Red Dwarf, Three Of A Kind and The Young Ones; and the former Head of BBC Entertainment and former Director of Comedy and Entertainment for ITV.
Beryl Vertue: Former agent to Spike Milligan, Eric Sykes, Johnny Speight, Galton & Simpson and Tony Hancock; and founder of Hartswood Films which produced Men Behaving Badly, Coupling and Sherlock.
John Lloyd: Producer of The News Quiz, Not The Nine O'Clock News, Blackadder and QI; and the current presenter of The Museum of Curiosity.
Jimmy Mulville: Producer of Radio Active and Alas Smith And Jones; star of Who Dares Wins and Old Harry's Game; and co-founder of Hat Trick Productions, whose credits include Have I Got News For You, Father Ted and Outnumbered.
Four episodes are due to be recorded at the BBC Radio Theatre in London across the 23rd and 27th January 2017 (Tickets). Each episode will be themed around a period of comedy, with the titles '1940s & 50s: The Early Years', '1960s & 70s: Satire and Sitcoms', '1980s & 90s: Alternative Comedy and Beyond', and '2000s & 10s: The New Millennium'.
The Real Comedy Controllers will be broadcast on Radio 4 Extra in 2017.
Share this page