1810. That is how many different comedy shows can be found via BCG's Fringe listings this year. That's not performances, that's different shows. With so much choice, how on Earth do you pick what to watch? Frankly, you should just take a punt on things that sound interesting to you! Some will turn out to be better than others, but experimentation and finding unknown gems is all part of the magical experience that is attending the festival.
Given we've got the word 'Guide' in our name, we thought we probably should try and give you a little bit of a steer though. Having flicked through the Comedy section of the programme, here's some shows we spotted that we're looking forward to checking out - we're calling them our Top Tips. We've avoided the most obvious choices here (e.g. stuff like four-times-in-a-row nominated James Acaster, TV favourite Katherine Ryan, unfailingly funny Andrew Maxwell, critically acclaimed Bridget Christie, Russell Howard's low-key warm up gigs, and the return of Victor Meldrew); instead we've focused on 25 shows you might not have spotted in the programme.
Here we go. Click on the title for the full listing, which gives times, venue details etc.
---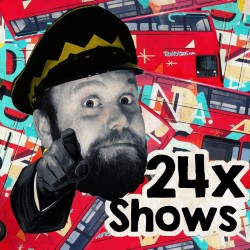 Bob Slayer
The Edinburgh Fringe should contain an element of anarchic fun, and this pick will probably tick that box. Performing on his BlundaBus, this year Bob Slayer will be performing 24 different shows, all based around stories from his times travelling around Europe. With titles such as "Horse Racist", "I Get Punched at Funerals" and "The Day Everything Goes Wrong" there should be plenty of entertaining yarns here.
---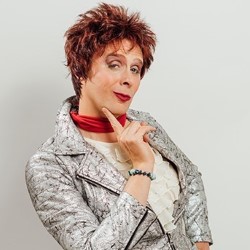 Colin Hoult
Colin Hoult is a masterful character comedian, a bit of an acting chameleon (you'll have probably seen him on television in various things without realising it). This year his character Anna Mann takes centre stage - she's a useless actress, but has lots of opinions. We imagine she'll have a few words to say on the state of the arts on offer at this festival.
---
Damian Kingsley
We thought our train journey to Scotland was long, but Damian Kingsley's trek to Edinburgh has been epic. He has been working his way up the country since March on his Knock Knock tour. It's a particularly notable journey because he's been travelling penniless, and without using public transport. Hopefully this Fringe version of the show will contain some of his tales. Donations received will go to the charity Shelter, so give generously.
---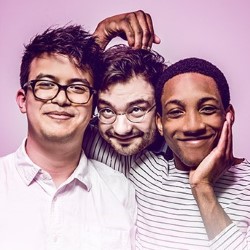 Daphne
Radio 4 listeners can currently hear this sketch trio - aka Phil Wang, Jason Forbes and George Fouracres - doing their thing on the wireless. There's lots of male sketch groups featuring three men at the festival this year - but this show looks set to stand above the others thanks to the trio's great writing and performance skills.
---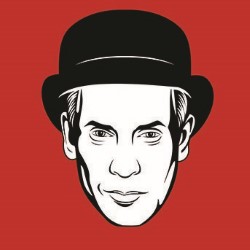 Dominic Frisby
Brexit is likely to be a topic that is mentioned in many of this year's stand-up shows. Most comedians aren't really qualified to discuss whether Britain is actually better off in or out of Europe though. Dominic Frisby is the man to talk to, as he's a financial writer when not doing the comedy stuff. This year's offering from him is meant to be about tax, but we imagine he might now be mentioning the letters E and U.
---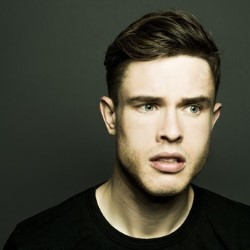 Ed Gamble
You may have seen Ed Gamble doing his stand-up thing on TV formats like Mock The Week, and acting on shows like Almost Royal. If Gamble can keep up the sharp writing, that combined with his charming and likeable delivery, puts him on track to stardom. Catch him here at the festival before he becomes a household name.
---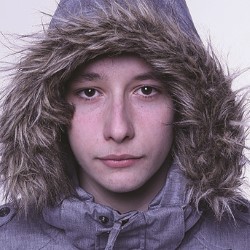 Elliot Steel
It's time for the debut hour from the hotly tipped Elliot Steel. This young comedian does seem to have a bit of an un-fair advantage over his fellow teenagers... he has comedy in the genes. The surname is a clue: his dad is Mark Steel (who, incidentally, is also performing at the festival). The young Steel has his own style and jokes though - one to watch for sure.
---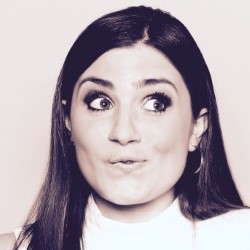 Harriet Kemsley
We've been super impressed of what we have seen of Harriet Kemsley's acting, so fingers crossed her new stand-up show is just as strong. Having supported the likes of Katherine Ryan on tour, she is probably now ready to step up to the next 'level' of comedy fame.
---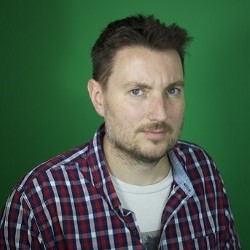 Jake Yapp
We love Jake Yapp on YouTube - you may have seen his Radio 4 in four minutes for example. If not, you might have seen him pulling apart TV formats on Charlie Brooker's Weekly Wipe. He's going to be performing some more of his two-minute show summaries in his new show, but we're mainly looking forward to seeing how this inventive man fills the rest of the hour.
---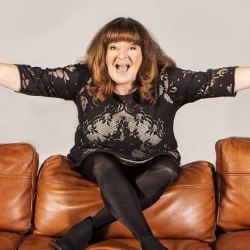 Janey Godley
Press publications reporting on the Fringe tend to have a habit of gravitating to the new and 'different', looking for fresh angles to excite the reader. There's a lot to be said for going to see a festival stalwart though - solid laughs guaranteed. Janey Godley is an easy suggestion from us in that respect. The Glasgow-based comedian is performing at the Free Sisters too... she could easily charge £10 a ticket.
---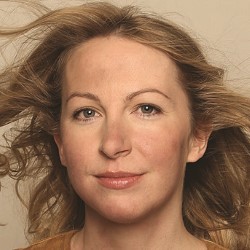 Jenny Collier
Jenny Collier is definitely a name to look out for. When you see her on TV in a few years time, do please remember it was BCG that pointed her out to you (we like being smug). Having won a number of newcomer awards a couple of years ago, Collier is now building up to what should hopefully be a very solid hour of enjoyable comedy.
---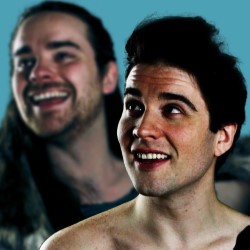 Jollyboat
If you're feeling down, head to see Jollyboat. Brothers Tommy and Ed Croft are so likeable and full of enthusiasm that you'll soon forget any worries and be swept along by their infectious joy. They're a musical duo by the way, with some really well written songs in their repertoire. This year, their show title says they'll be offering us 'Seven Songs for Geeks' - let's hope it includes their ingenious keyboard-based number.
---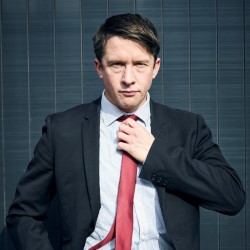 Jonathan Pie
Tom Walker has been clocking up loads of hits on YouTube, playing grumpy news reporter Jonathan Pie. He's a man who often wishes he was elsewhere, or able to say on camera what he really wants. His YouTube videos have always been tightly written, with some stinging satire hidden amongst all the mock anger, so we're curious to see how he's going to adapt this for a live audience across an hour.
---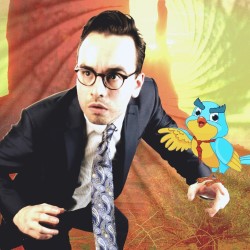 Laurence Owen
Composer and comedian Laurence Owen's one man musical show, Cinemusical, was one of the best things we saw in 2015 (He's reprising it for a few dates this year incidentally). A tribute to film, it was packed with great songs but also loads of laughs. We're going to be in the front row for the sequel, Cinemusical High, which looks at cinema tropes in an American high school movies.
---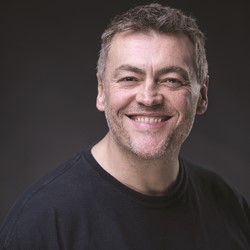 Lewis Macleod
Looking through the listings, we've noticed that impressionists are back on the scene. Here is a man who can do so many voices so perfectly. We've always loved the radio work of Lewis Macleod (who you may have heard doing a sterling job on the recent series of Dead Ringers - the best series for some years thanks to the way it reacted so swiftly to all the unexpected news events). We're now looking to seeing him perform in person for the first time.
---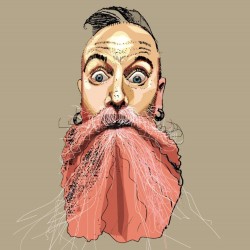 Martin Mor
Martin Mor is a force of nature on stage, with the ability to make pretty much any room roar with laughter. Go see him to see what we mean. This year his show is simply themed around "jokes and stories from a life on the road"... we imagine the comedian has some great stories to tell. Well, for starters, he performed on Everest earlier this year!
---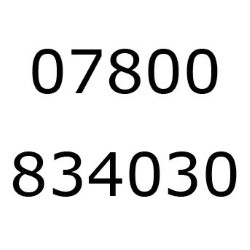 Miranda Kane
This is a very brilliant/stupid concept for a show... we're not quite sure which it is, but we are looking forward to heading to Miranda Kane's show to find out. As the picture reveals, Miranda has published her phone number - you can call her. The show will be about "what happens when you give your number, and ask people to call you."
---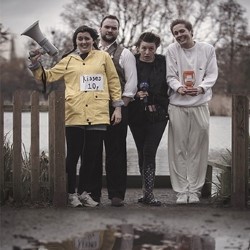 Mixed Doubles
Mixed Doubles have been impressing us for a while with their tightly written and very well acted online sketches. We've yet to see them live though, so we're going to correct that this year, and we suggest you do too. The quartet are returning to the Fringe with a show themed around "the burning issue affecting provincial communities across Middle England". That is, er, the village pavilion.
---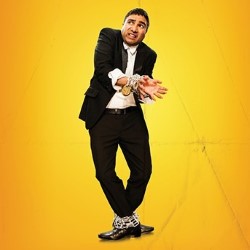 Mr Swallow
A couple of years ago we went to see Mr Swallow (aka Nick Mohammed, who you might have seen playing camp Casper in the Ab Fab Movie). He was putting on a musical about Dracula. The staging was a total 'disaster', but we loved every second of it. Clearly not put off by how his last offering crumbled around him, Mr Swallow is back, and has devised a magical, musical biopic of Houdini.
---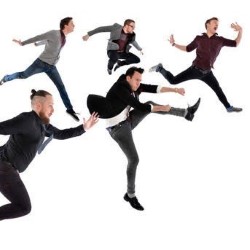 The Noise Next Door
We keep wondering when someone will give The Noise Next Door a television series. This improv group has the charm, comedy nous, slick performance skills and boyband-style branding that, combined, could make them a big hit with telly watching families across the nation. Catch them before the box takes them.
---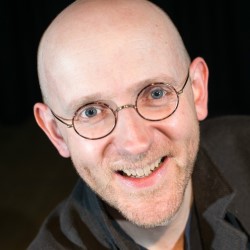 Silky
Silky has been running gigs and performing shows for years, but somehow hasn't picked up as many column inches as he deserves. We've yet to see a gig from Silky that is anything less than great, so have no hesitation in recommending his fifth full hour solo show. If you click through to his listing and that write up makes you laugh, that's a good sign you'll enjoy his show titled Indoor Fireworks.
---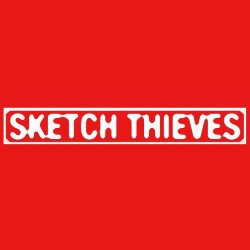 Sketch Thieves
Joke Thieves - a format in which comedians must perform each others sets - is great. This spin-off is even better, as it involves comedy groups having to perform each others sketches. With rivalries running high, it means the teams often try and stitch each other up by performing things they don't think the other groups will be able to copy. When the genders between troupes don't match up, that adds more laughs.
---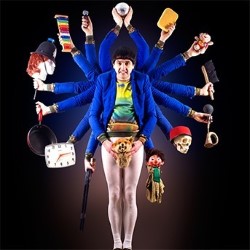 Spencer Jones
You may have seen Spencer Jones playing a version of Ricky Gervais on Shakespeare-based sitcom Upstart Crow. It's as his clown character, The Herbert, that you need to see him as though. Proper Job, his show last year, was critically acclaimed, and returns for a full run this year in a bigger venue for those that missed it. Smart audiences will head to his new show: Eggy Bagel. It's part of Heroes At The Fringe's Pay What You Want model.
---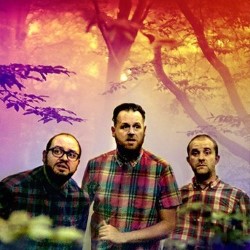 This Glorious Monster
Comedy group This Glorious Monster have filmed some brilliant sketches. If you like comedy that has a hint of darkness hiding behind a light exterior, this will be a show for you. It's their Edinburgh debut, but with a promise that some of their favourite characters from YouTube will be appearing in the show, we have no hesitation in recommending it.
---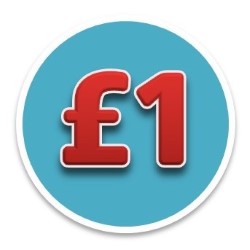 Tight Ten
How's this for a sales pitch: "A 10 minute injection of comedy for £1! The most intimate venue at the Fringe." You'll need to find The Titter Truck, which will be moving around Edinburgh, to get this deal and experience the unique venue first hand. We'd suggest it was a better quest than trying to find Pokemon. Good luck!
---
So that was less than 0.005% of the shows at this year's festival. Go see other stuff too! Full 2016 listings