Ripping Yarns
Nobody needs reminding that Monty Python were The Beatles of comedy. The troupe, made up of Graham Chapman, John Cleese, Terry Gilliam, Eric Idle, Terry Jones and Michael Palin, changed comedy forever when Monty Python's Flying Circus debuted on the BBC in 1969. Its success across the globe spawned films, records, tours, books, musicals and just about anything else you could imagine. But when the circus finally closed (or at least had an intermission) the Pythons broke away to embark on solo projects.
There were many different ventures that the various Python members worked on, arguably the most famous of which was John Cleese and Connie Booth's Fawlty Towers. However, one show that truly continued in the Python vein but has been somewhat overlooked in recent years is Terry Jones and Michael Palin's Ripping Yarns.
Ripping Yarns came about by chance. Michael Palin was approached by the BBC with a view to making a light entertainment show, but perhaps inspired by the Python team's then-recent success with the feature film Monty Python And The Holy Grail, Palin decided he wanted to take on something a little more substantial. He turned to long-term writing partner Terry Jones, with whom he had collaborated both on Monty Python itself and much before.
Their partnership began whilst both were studying at Oxford. Terry first spotted Michael, performing in an 'undergrad cabaret', and they soon began working together, putting on their own shows and drawing increasingly large audiences.
The duo's big break came at the 1964 Edinburgh Fringe. Catching the attention of David Frost, he swiftly recruited them to write for The Frost Report, alongside the likes of John Cleese, Eric Idle and Graham Chapman - these were the beginnings of Monty Python. Palin and Jones soon became writers and performers for ITV's Do Not Adjust Your Set, a series Eric Idle and Terry Gilliam were also involved with; whilst their other credits included The Two Ronnies and BBC1's 1967 sketch show Twice A Fortnight.
It was a sketch about the Battle of Hastings in Twice A Fortnight that Terry Jones's brother singled out for praise. He suggested that the pair write a historical comedy series, which eventually aired as London Weekend Television's The Complete And Utter History Of Britain, a series imagining historical events through the lenses of modern-style journalists and documentary makers. Debuting in January of 1969, Michael Palin recalled a phone call he received from John Cleese, after the first episode - it was typical of Cleese's caustic wit: "Yes, well you won't be doing any more of those ... So, why don't we get together and do something?"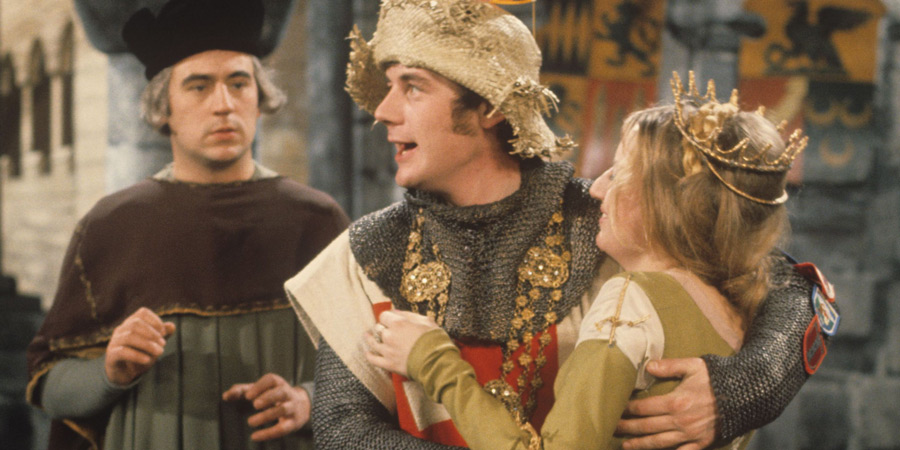 That something, of course, became Monty Python's Flying Circus, running from 1969 to 1974. After it - although the group continued to work their acclaimed movies - the various creatives (Palin & Jones, Cleese & Chapman, plus individual workers Gilliam and Idle) picked up where they'd left off with various individual projects. It was in this initial post-Python-haze that Michael and Terry considered what to do with the 'Palin's show' opportunity the BBC were offering. Eventually, they looked back to their childhoods for inspiration. Once again, it was Terry Jones's brother who gave them the kernel of the idea, suggesting they parody stories from Boys' Own paper - a series of part-magazine, part-newspaper publications aimed at young boys that were popular from the late 1800s through until the late 1960s, containing all manner of adventurous tales.
Michael Palin recalled being gifted a book in a similar ilk to the Boys' Own stories as a child, The Bending Of A Twig, in which a young individual was sent to boarding school and was then promptly whipped into shape. Although the book itself was intended as something of a satire, it summed up the attitude that Ripping Yarns aimed to parody. When Jones and Palin came to make the pilot, BBC director Terry Hughes suggested that they should: "Take a familiar genre of Victorian and Edwardian children's literature - the public-school story, and to make it the basis of an outrageous spoof."
So followed the first episode of Ripping Yarns, broadcast in January 1976 on BBC2, entitled Tomkinson's Schooldays. Michael Palin takes the lead role as a "young boy" who is desperately trying to escape the tyrannical Graybridge School, a place where students have to ask permission to breathe out after 10:30pm and must regularly fight the school's grizzly bear.
This pilot is considered something of a classic and is often the episode of the series that is best remembered by the public. Its simple skewering of the public school system clearly struck a chord. The school bully, Grayson (Ian Ogilvy) was particularly well observed; twice winner of the school bullying cup, parents sent their children to Greybridge specifically to be bullied by him. Towards the end of the episode, he announces that he's leaving his position as he's been offered a rather good bullying post at Eton.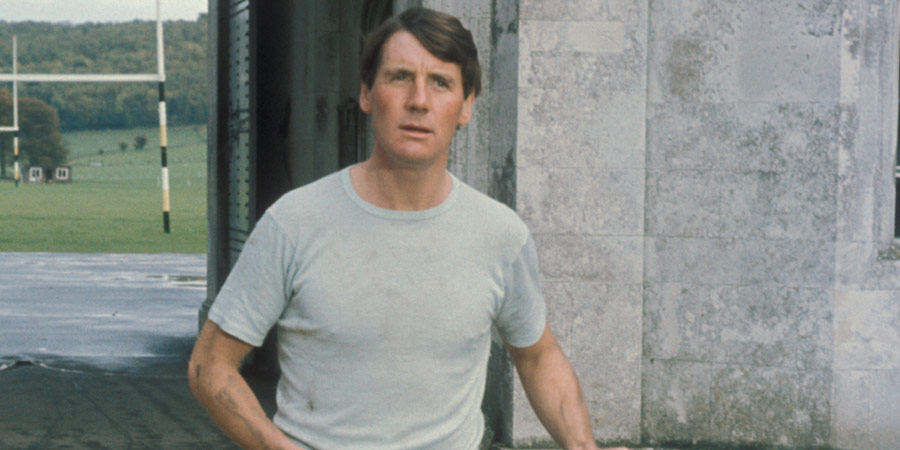 As Tomkinson utterly fails to get anything right, the episode delivers one of its funniest gags - Tomkinson has built a full-scale model of an icebreaker, a gigantic ship that fills the entire classroom and simply cannot be an acceptable submission as a school project; after all, it can't be classed as a model if it's life-size.
Each story was self-contained, tackling a new genre in each programme all whilst keeping to the same basic concept that the stories were something that could have turned up in any young boy's adventure book.
Although comparisons are inevitable, the series stopped short of leaning too heavily on the Python brand of humour. Whilst there was predictable daftness, no story ever ended with the entire film being arrested for being silly, as in Holy Grail. However, Terry Jones did remark that "I always thought these things could have been Python shows, if Python was to go on."
And it's true that several episodes of Monty Python's Flying Circus did feature full-length stories, so in many ways Ripping Yarns was a natural progression for the pair. They already had experience writing a longer and more serious comedic narrative with their one-off black comedy Secrets, in the Black And Blue strand (1973).
For Ripping Yarns Terry Jones chose to stay largely behind the camera, only appearing in the pilot, while Michael Palin often took on multiple roles in each episode and displayed his full acting chops; indeed, each began with Palin dressed in a cape introducing the programme's story in a typically silly manner. Although you wouldn't realise it now, these prologues were actually parodying a series of slightly odd sherry adverts featuring legendary filmmaker Orson Welles, made clear by Palin saying "Our sherry tonight..." However, the dated pop culture references don't take anything away from the character; in fact they somehow enhance the outright oddness of him.
It's surprising how little the series has dated in its 45 years. Of course, there are a few moments across the series where the thought "You wouldn't do it quite like this now" comes to mind, which is exactly what the late, great Terry Jones declared whilst laughing his way through Network's 2004 DVD commentary, as he and Michael Palin watched Tomkinson taking cocaine from the school bully.
The Boys' Own publications themselves were far more of their time, full of attitudes and stereotypes that would today be seen as outrageously racist and outdated, rooted in attitudes of Empire - themes the series set out to lampoon. Palin said: "Making people laugh is a way of dealing with a lot of attitudes that we find difficult, and that, I think is what pushed us into making them the stories they are."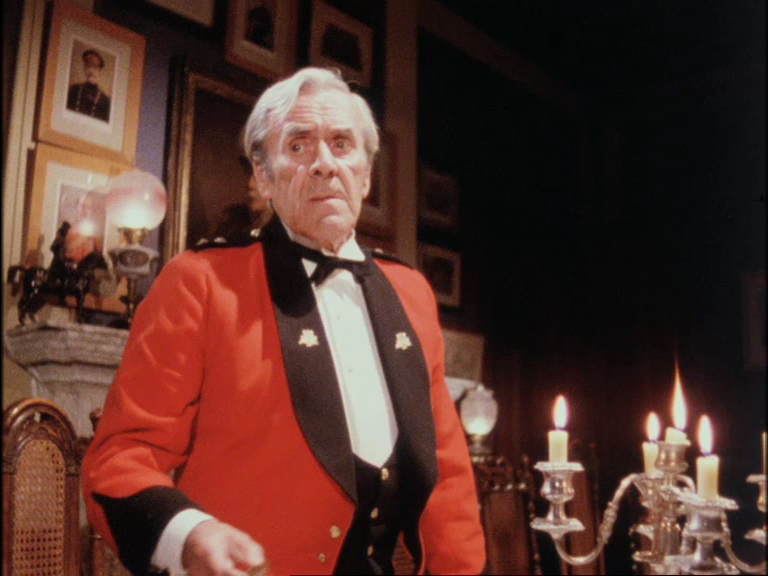 The Pythons were always looking to challenge the status quo, and this spirit is very much kept alive in Ripping Yarns. Starring John Le Mesurier, a passing the port scene in the final programme, Roger Of The Raj, is biting anti-establishment satire that has lost none of its power down the years. The episode wades into a heavy political debate, never once losing its light and breezy quality as it does so. Palin explained: "We used a lot of very conventional establishment attitudes, but undermined them."
After a successful first run the show returned in 1979 for a much shorter series of three episodes. Others were mooted - and some are rumoured to have been partially filmed but abandoned - but the truth is that financial constraints on the BBC's side, and a satiated creative urge for Jones and Palin, meant that they concluded the programme's life after just nine episodes. Shot on film, Series 1 had cost twice that of a normal sitcom of the time: as a result the production team were forced to make two editions in one financial year and the remaining three the next.
That second, shorter series was directed by Alan JW Bell, under guidance from the more experienced comedy producer Sydney Lotterby. Bell went on to be the producer of both The Hitchhiker's Guide To The Galaxy BBC TV series and insisted that Arthur Dent remained in his dressing gown at all costs. Perhaps he had a hand in the surrealness of Gerald Whinfrey wandering around in his dressing gown during the climax of the second series opener, Whinfrey's Last Case, a cracking episode embedded in the world of espionage - the unseen barmaid is a joy.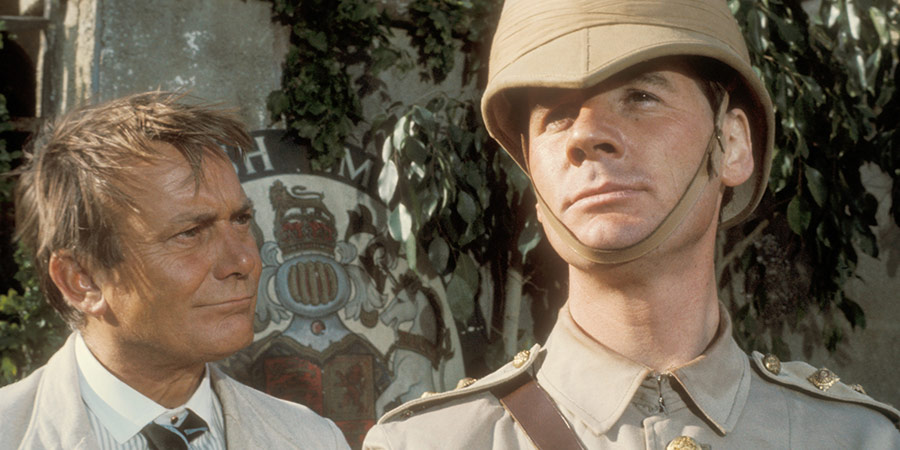 The Testing Of Eric Olthwaite is another stand-out. Quite subtle in its bizarreness, Eric's narration as he walks down the street, abruptly cutting off as he walks through his front door and out of view is a splendidly observed gag. A send-up of the bleakness of many northern-set tales, Eric is so dull and boring that his parents run away from home and his father pretends to be French to avoid talking to him.
"It were difficult to accept that I were boring," drones Eric, "especially with my interest in rainfall."
The show may not have enjoyed success on anywhere close to the level of John Cleese's biggest post-Python-project, Fawlty Towers, however, Ripping Yarns was ground-breaking and has undoubtedly had a huge influence on many iconic comedy series that have followed.
One of the most interesting aspects of the series was its pioneering use of a darker, moodier tone. The final episode of the first series, The Curse Of The Claw, offers a funny, but also uneasy and creepy experience throughout, culminating in a mind-bending and unsettling ending.
Even the light-hearted Golden Gordon episode (a love letter to football fans, and a favourite of Beatle George Harrison) ends on an intriguing dark note,. We hear over the credits a slight desperation in Gordon's wife's voice as she attempts to revive her husband after he heads a plant pot, in an episode otherwise crammed full of daft slapstick, general smashing things up, and a blink-and-you-miss-it John Cleese cameo.
In every way, Ripping Yarns challenged how humour could be used, and perhaps even changed the comedy scene in its own low-key way. Terry Jones and Michael Palin were great friends, but also a great writing team. The fact that Ripping Yarns is still funny, clever, dark and satirical the best part of half a century later is a great testament to that.
Where to start?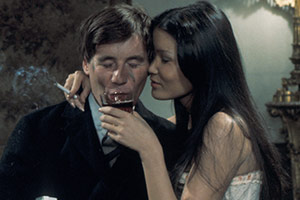 Pilot - Tomkinson's School Days
There really is something for everybody in Ripping Yarns, but a great place to start would be the episode that kicked it all off - Tomkinson's School Days, which is often singled out as the series' highlight and well worth watching for the icebreaker scene alone.