UKTV GOLD to invest millions in new comedies
Thursday 16th February 2012 @ 11:45am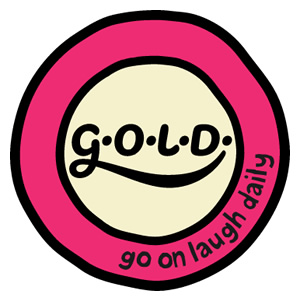 Comedy repeats channel GOLD is to produce a raft of its own original shows, it has been reported.

According to trade magazine Broadcast, the station - still best known by its original name, UK Gold - has secured a budget running into "double-digit millions" to create a raft of new comedy shows over the next two years. The channel is looking to develop a mix of panel shows, sketch shows, sitcoms and comedy dramas.

The move follows the notable successes of GOLD's sister station, Dave, and Sky1, the latter of which is now investing £600m a year in creating new British shows such as sitcom Spy, comedy drama Stella and panel show A League Of Their Own.

Dave, also owned by UKTV and originally known as UK Gold 2, has had success in resurrecting 1990s cult sitcom hit Red Dwarf, a new series of which has just been filmed. The channel also has hits in stand-up showcase series Dave's One Night Stand, which is also to return later this year, and panel show Argumental.

The first batch of new shows for GOLD are expected in the latter half of this year, with the channel set to mark its 20th anniversary on 1st November. Originally formed as a 50-50 ownership venture between the BBC and Thames Television - which was to lose its ITV franchise on 1st January 1993 - to showcase the burgeoning classic programme catalgoues of both, what has grown into the multi-channel UKTV network is now wholly owned by BBC Worldwide, the corporation's commercial arm.

Previous original GOLD programming has been limited to documentaries and clip shows related to the classic series that air on the channel. Fawlty Towers: Re-Opened, Fry And Laurie: Reunited, The Royle Family Portraits and, most recently, Sitcom Does..., are amongst the most recent such productions. However, this new announcement concerns a bigger investment, with the aim being to create hit new comedy shows.

UKTV executive Jane Rogerson emphasised to Broadcast that the commissions would be high-quality, as "they'd need to sit confidently alongside classics such as Only Fools And Horses and The Vicar Of Dibley." She added: "GOLD is well entrenched in the UK's psyche as the home of national treasure comedies, so we cannot afford to look cheap next to those programmes. It's important that anything we order continues that love and feel, but we don't want to look back; we want a contemporary stamp on the channel."

Commissioning editor Sarah Fraser comments: "There's never been a better time to invest in homegrown comedy. Comedians are selling out arena tours, being cast in the West End and on the big screen here and in the US."

News about the first new commissions for the channel is expected during the summer.
Latest News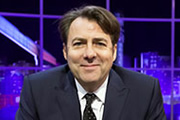 Jonathan Ross is to present a food-themed comedy panel show pilot. The format is described as a "mouth watering, light-hearted celebration of food in all its forms".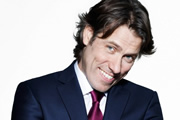 John Bishop will present a new eight-part comedy and entertainment variety show on BBC One on Saturday nights from later this spring.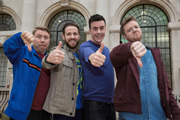 Channel 5 is to start broadcasting British comedy again. A deal with Comedy Central will see it broadcast series such as Impractical Jokers.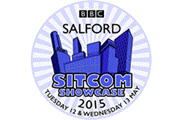 Funz And Gamez, Fishbowl and Barbara Nice are amongst the comedy that will be showcased across BBC events in Salford on the 12th and 13th May.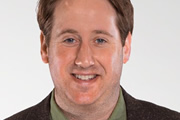 BBC Two boss Kim Shillinglaw has announced that Jim Howick will star in Stag, a comedy-thriller from The Wrong Mans director Jim Field Smith.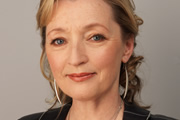 BBC Two has commissioned Mum, a new sitcom from the writer and producers of hit BBC Three sitcom Him & Her.