People want Blackadder back
Blackadder tops list of shows people would like to return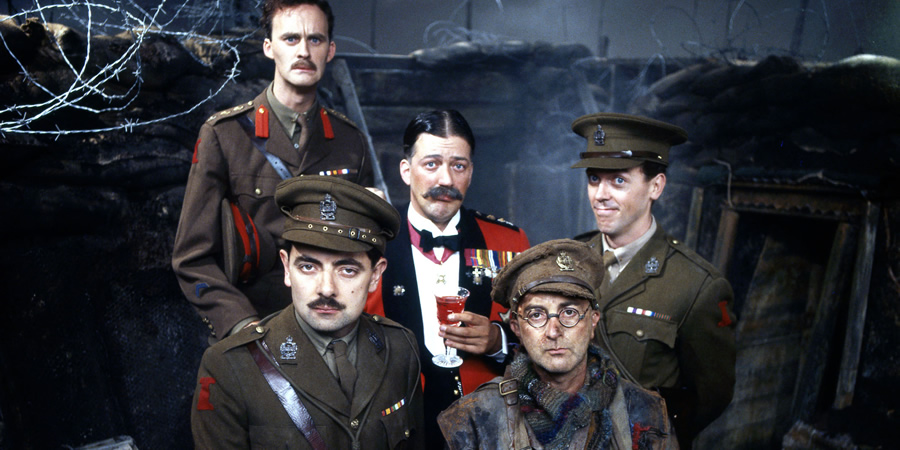 A poll by the website MoneySavingExpert.com has revealed the classic TV shows that people would like to return.
Hit period sitcom Blackadder - which celebrates 34 years today since its first ever TV broadcast - came out at the top of the list.
British comedy programmes took half of the top 10 spots...
1. Blackadder
2. Only Fools And Horses
3. Spitting Image
4. Fawlty Towers
5. Tales Of The Unexpected
6. Top Of The Pops
7. Men Behaving Badly
8. Friends
9. The Generation Game
10. The Professionals
Whilst John Cleese has always ruled out the idea of returning to Fawlty Towers, the programmes Blackadder, Only Fools And Horses and Spitting Image are often the subjects of news stories speculating as to whether they will be revived.
In 2015 Tony Robinson, who played Baldrick in Blackadder, said "I do think a new series of Blackadder is on the cards", however in April this year, Rowan Atkinson, who is currently working on Johnny English 3, said of the topic: "There are no plans to do anything."
Meanwhile, producer John Lloyd has made it clear he would like to bring back Spitting Image. It was revealed in April that American network HBO is working on Spitting Image USA.
The Only Fools And Horses characters were last seen on television as part of the short 2014 OFAH Sport Relief special. In March, David Jason, speaking about his and Nicholas Lyndhurst's desire to make more episodes, said: "It's something that neither of us have ruled out."
The MoneySavingExpert poll was based on a list of 50 shows compiled by the website's editors. 9,261 people took part.
Other comedies in the list included Brush Strokes, Rentaghost, Steptoe & Son and The Young Ones.
---
For updates, click the buttons below.
Share this page