Bad Education USA cancelled
Bad Education USA cancelled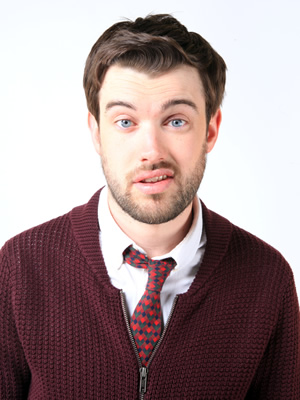 It has been revealed that the American re-make of Jack Whitehall's hit sitcom Bad Education has stalled.
As previously reported, a pilot episode for US TV network ABC was filmed earlier this year. It saw the hopeless Alfie Wickers (played by Whitehall) transported to Chicago and focused on how the young British teacher coped in the American school system with his 'British eccentricities' and unconventional teaching methods.
The pilot, which was titled An American Education, was adapted by US writers Alex Gregory and Peter Huyck. The writing duo have previously worked on shows including Frasier and King Of The Hill.
It has been reported that ABC executives have now passed on the option of turning it into a series. Speaking to Broadcast Magazine, Sophie Clarke-Jervoise from producers Tiger Aspect Productions said: "It was a great experience and the pilot was really good, but the competition is so strong."
Bad Education joins a long list of British comedy formats which have failed in their bid to transfer successfully to America. Other recent pilot attempts include Only Fools And Horses (titled Kings Of Van Nuys), Gavin & Stacey (as Us & Them) and Spy.
Whilst production on the American version of Bad Education may have ended, a third series of the award-winning British version is due to be made later this year with all the main cast due to return.
Whitehall is currently filming more episodes of Backchat, the BBC Three chat show he co-hosts with his father. He is also due to make a cameo appearance as a insufferable ex-boyfriend in Cockroaches, a new sitcom created by his Bad Education co-writer Freddy Syborn.
On Sunday, A League Of Their Own - the sports-based panel show Whitehall is a regular on - won a BAFTA. Whitehall Tweeted "Aaaarrrrggghhhh!!!! We won a BAFTA! So happy for the amazing team that make that show they really are incredible." Another series of the comedy will be shown on Sky One shortly.
Below is a clip from the last series of Bad Education, in which Harry Enfield - who will also return for the new series - plays Alfie's father:
Share this page