Thursday 15th March 2018
Radio Schedule
This is the Radio schedule for Thursday 15th March 2018.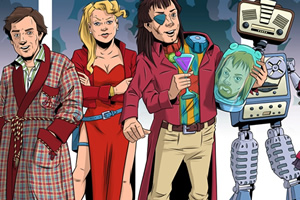 The Hexagonal Phase, Episode 2 - Fit The Twenty-Eighth
After being rescued by Zaphod, he and the gang are in turn rescued by Wowbagger the Infinitely Prolonged, after Zaphod says that he could grant him his death wish.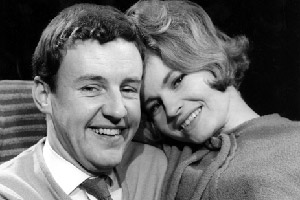 Series 2, Episode 8
Baby Helen is annoying Kate and George's neighbours.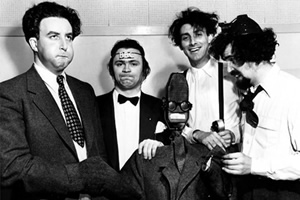 Series 6, Episode 14 - The Greenslade Story
We learn of the rise and fall of power of the Goons announced Wallace Greenslade. Guest stars John Snagge.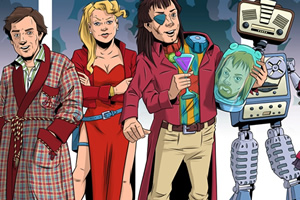 The Hexagonal Phase, Episode 1 - Fit The Twenty-Seventh
Forty years on from the first ever radio series of The Hitchhiker's Guide To The Galaxy, Arthur Dent and friends return to be thrown back into the Whole General Mish Mash, in a rattling adventure involving Viking Gods and Irish Confidence Tricksters, with our first glimpse of Eccentrca Galumbits and a brief but memorable moment with The Ravenous Bugblatter Beast Of Traal.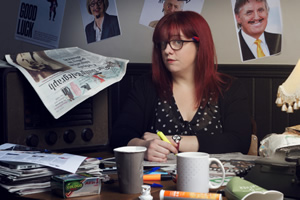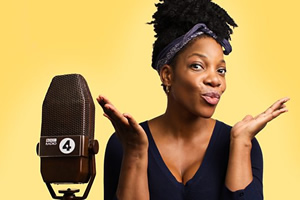 Series 2, Episode 2 - Dates
Jocelyn talks about dating, we follow a day in the life of Britain's worst bus driver, and Kingston's takeaway caters for a vegan customer.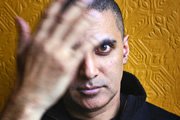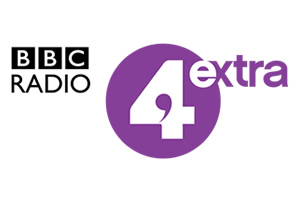 Episode 2.4: Mel and Vicki encounter a flight simulator offering more than flying lessons.