BBC announces line-up of pilots for 2nd Salford showcase
BBC announces line-up of pilots for 2nd Salford showcase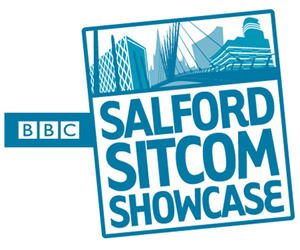 The BBC has announced the six sitcom scripts which will be piloted as part of its second Salford Sitcom Showcase.
The live event, which will be held at the BBC's new Manchester base, sees experienced comic actors performing scripts in front of executives, with the aim being to discover potential new studio-based sitcoms for the corporation's TV channels.
Last year's inaugural scheme was deemed a success, and led to two commissions. The first series of Citizen Khan was shown on BBC One earlier in the year, with a second series now ordered. The second of the sitcoms, Hebburn, is currently airing as a six-part series on BBC Two.
BBC North director Peter Salmon says: "The first Salford Sitcom Showcase was so good, we thought we'd do it again. BBC Comedy is the natural home for so many funny performers, writers and entertainers, so this event is our autumn highlight and hopefully will result in some more new commissions."
BBC commissioner Kristian Smith adds: "It's great to be showing six theatrical presentations of great new potential sitcoms to local audiences and industry colleagues in the studios here at MediaCityUK. Putting developments on their feet is always the best way to see what a series might offer, and we are very lucky to have the support of Peter Salmon, Pat Connor and the North team. It's been a fantastic year for comedy made outside of London, and we're hoping to build on that success going into 2013."
The sitcoms that'll be showcased this year are as follows:
1987 (for BBC One)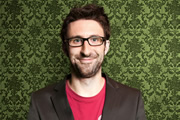 Comedy created by stand-up comic and writer Mark Watson (pictured).
The sitcom is set in 1987 in a South Wales suburb, and observes as the Jones family brace themselves for the arrival of the English in the neighbourhood. The Sandersons appear to have it all: microwave, celebrity connections, beautiful daughter and dimmer switches. The Jones family have a forgetful grandfather, an awkward son and a brand new chandelier. Jones senior wants to watch his all-important rugby match, but his wife has other ideas - as indeed does Jones junior. The Sandersons lay on a buffet as battle commences.
The cast for 1987 has yet to be announced. The pilot will be produced by Hartswood Films, the company behind sitcoms including Coupling and Mr And Mrs Jones.
It Takes A Village (for BBC One)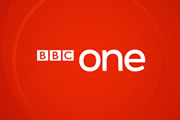 Sitcom adapted from a pilot for American network ABC.
What happens when your dad realises he's gay, your parents divorce, your mum remarries and your dad lives opposite with the new love of his life?
Thirteen-year-old maths genius George is cool with his parents' choices, but two parents are more than enough, surely? Even one would be fine. But now George has four, all trying to negotiate ways to live with each other, as well as bring him up, in the best way possible.
The cast for It Takes A Village has yet to be announced. The script is being adapted by Richard Hurst, a writer who has worked on shows such as Miranda, and co-written forthcoming BBC Three comedy IED.
The Gatekeeper (for BBC Two)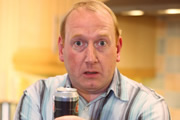 The Gatekepper is a sitcom about a security guard. Simon Watkins is happy. It's surprising, given he's in his forties, divorced and living with his tuba-playing, interfering dad. But Simon has landed the perfect job - working as a security guard in an anonymous office block.
It's a crime-free, disorder-free, paid jolly, and Simon is not going to let anything spoil his newly found idyll. Not even evil boss Roger, scary receptionist Suzy, scatty colleague Polly or unfeasibly beautiful sandwich girl Melanie. Only a meticulously planned, daring heist could disrupt Simon's world, and what are the chances of that happening on the night shift?
Simon will be played by Psychoville and Gavin & Stacey actor Adrian Scarborough (pictured). The comedy has been written by Keiron Self and Giles New, a duo who have previously written for shows including That Mitchell And Webb Look and Sadie J.
Just Us (for BBC Two)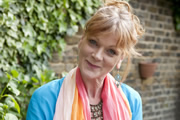 Just Us is a sitcom about Jack and Kate Murray, a couple who have just downsized from their family home in London to a smaller place on a quiet housing development in a Brighton suburb. Simultaneously, Jack has traded his job as a small-time journalist to lecture - in journalism. Embittered and grumpy, the irony is not lost on Jack...
Moving house and a change of job - all he needs now is divorce and a death and he's got the 'Big Four' covered and with the unexpected arrival of Chloe, his nemesis of a sister in law, either or both of those could be on the cards!
Jack will be played by Doctor Who and At Home With The Braithwaites actor Peter Davison, with Kate played by Downton Abbey and Outnumbered star Samantha Bond (pictured).
The pilot, overseen by DLT Entertainment, has been created by Tom Anderson, who has previously written for My Family.
Chain Gang (for BBC Three)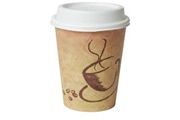 Sitcom set in a fictional coffee chain. At Sunbeans, every macchiato is served with a smile... apart from at one branch in Bristol, where it's more likely to be emptied over your head.
It's run by three of the most lackadaisical lackeys imaginable: Natasha, the 'manager', sees customers as verrucas on the foot of her day; meanwhile her colleagues, Mouse, a smiley harbinger of doom, and Paolo, a camp Brazilian, are as much use as a polystyrene coffee grinder. To rescue this failing outlet, Sunbeans executives send in a trouble-shooter, Alistair. Having come top of his class at the Coffee Academy and been primed for big things, Alistair must first turn round this shop.
Chain Gang has been written by Andy Riley and Kevin Cecil. This writing duo have previously worked on various sketch shows and comedies including Black Books and The Great Outdoors. They are also amongst the writing team working on new Comedy Central sitcom Big Bad World.
Homeboys (for BBC Three)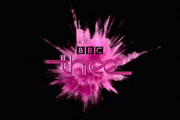 Homeboys is about two 20-something brothers still living at home, despite their parents' best efforts to get rid of them.
David is a cocky damp-proofing salesman who thinks he's it, while his older brother Brian is a nerdy recluse who hasn't left the house since he was 10. When David's not tormenting him, Brian leads a very productive life; he's just built a cocktail bar for his dolls under the kitchen table. Add Janine, their spiteful younger sister to the mix, and their parents' dream of a quiet life alone looks more and more unlikely.
Homeboys has been penned by Pete Jackson, a relatively new writer.
Update, June 2013: Homeboys is now for BBC One. Cast list in the guide to the show.
---
The six sitcoms will be individually showcased in front of live audiences at MediaCityUK between 21st and 23rd November 2012. After this, the BBC will decide which, if any, to turn into TV series.
The public will be able to apply to be in the audience at the showcases. At the time of writing registration is yet to open, but you can add yourself to the notification list at SRO Audiences
Share this page