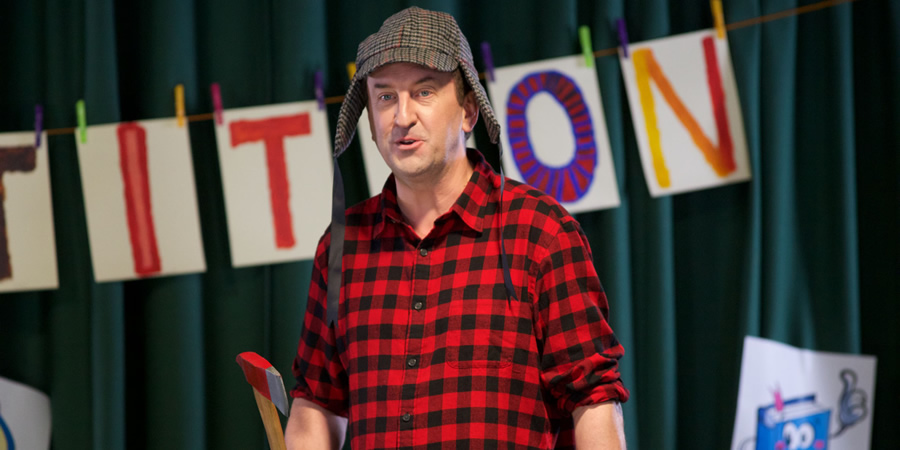 Series 8, Episode 5 - Charlie
Lee is worried that Charlie is getting a reputation at school for being the class clown.
Broadcast details
Date

Friday 17th February 2017

Time

9pm

Channel

Length

30 minutes
Repeats
View more broadcast data
This content is exclusive to
BCG Pro subscribers
and
BCG Supporters
. Join them and get extra features including this episode's audience figures and further repeats data.
Already a donor or subscriber?
Sign in
Cast & crew
Video
Lucy is at home waiting for Anna to look after the twins so she can attend her eldest son, Charlie's school story competition with Lee. She finds some silly notes from Lee that make her realise they may be being too hard on their son.
Featuring: Lee Mack (Lee), Sally Bretton (Lucy), Abigail Cruttenden (Anna).
View related press